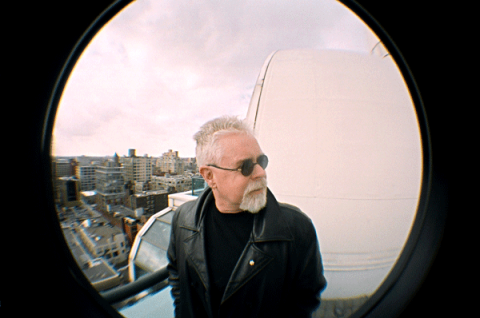 Folks can quibble until they're blue over who wins what at the 42nd annual Juno Awards this weekend in Regina. But one area virtually impervious to criticism — yet largely invisible to the public — is the show's concerted behind-the-scenes environmental efforts.
Indeed, since 2008 the Canadian Academy of Recording Arts and Sciences (CARAS), which operates the Junos, has been working with innovative Vancouver-based green consultancy Strategin Solutions to implement and execute a widespread sustainability initiative covering everything from toilet tissue to catering choices to renewable electricity.
This year, in an effort to raise public awareness about the initiative, the Junos and CARAS have dubbed Canuck folk legend Bruce Cockburn their 2013 Sustainability Ambassador, a ceremonial but prestigious role held last year by Sam Roberts.
If anyone can drive home the point that the Juno brain-trust is working hard to reduce their show's carbon footprint, it's Cockburn, a noted environmentalist with a sterling and career-long track record of supporting agencies including Friends of the Earth, USC Canada and the David Suzuki Foundation plus Oxfam and Amnesty International.
"It's obviously important for them to have a name that's recognizable," Cockburn, who won't be attending the Junos, tells Samaritanmag from his San Francisco home. "And it's nice to be asked and to be thought of that way — as someone whose opinion matters.
"But the real point is to get everybody who is interested in the Juno Awards onside. And that's a very broad demographic, a national TV audience. The more they can promote this [sustainable] model for holding events, the better off everybody is. 
"Hopefully," Cockburn adds, "other businesses that hold big events will make use of this [strategy] themselves. That would be the real benefit that could come out of it. Plus, encouraging young people to take a stand on environmental issues is important too."
The sheer breadth of CARAS's sustainability initiative surrounding the Junos is impressive and it's based on something called the CSA Z2010, a rather clunkily named set of standards set down by solutions organization CSA Group and "published as a practical standard for a wide variety of cultural, business and sporting events and festivals," goes the official literature provided by the Junos.
"This Standard specifies requirements for organizing and executing sustainable events, and provides guidance on how to continually improve the performance of events contributing to sustainable development."
In practical terms, that means making big, corporate events like the Junos greener. And that's where Ginny Stratton — founder and principal of Strategin Solutions, CARAS's sustainability partner — comes in.
"CSA Z2010 informs the design and delivery of our sustainability initiative," Stratton tells Samaritanmag from Regina. "There are certain requirements within the standard and we put in place a strategy that meets those requirements.
"And it's integrated into our entire operation, so we look at everything from office operations to marketing and communications, the type of materials we're printing our posters, flyers and banners on. The Sustainability Ambassador is part of our communications strategy to engage people in this initiative and to let them know what we're doing.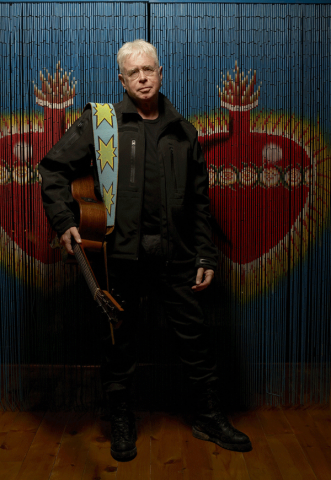 "Another example is an interactive exhibit happening at the Royal Saskatchewan Museum called The Power of Music: Sustainability and the JUNOS, which is dedicated to different sustainability themes and features exhibits by Bruce Cockburn as well as Buffy Sainte-Marie, Neil Young, and Sarah Harmer. And of course we use social media and the JUNOs website to engage people."
Stratton, who holds a Masters in Environment and Management from Royal Roads University in Victoria and worked "in the not-for-profit and the for-profit sector of the sustainability realm" before launching Strategin Solutions in 2007, continues.
"Purchasing is a huge part of what we do, so that's everything from venues to suppliers and caterers. We look to integrate sustainability considerations in all our dealings, so for example we deal with the venues on issues of waste, water, energy issues and their own internal purchasing practices, like what sort of tissue they're keeping in the bathrooms. We really get down to the nitty-gritty.
"With our caterers, we have minimum objectives and targets in terms of what we're looking for - for locally produced or organic foods, using the Ocean Wise guidelines for sustainable seafood, that kind of thing."
CARAS and the Juno Awards also work with two other partner organizations, Carbonzero and Bullfrog Power, to support their sustainability efforts. Bullfrog Power provides CARAS with clean, renewable electricity (and has for the past six years) while Carbonzero — now in its fourth year of partnership — guides the offset of greenhouse gas emissions generated by energy consumption and travel of organizers and attendees.
Cockburn, meanwhile, is featured in a PSA ("An exhortation really," he laughs) that CARAS and the Juno Awards will disseminate via their social media networks and that will air inside Regina's Brandt Centre prior to the Juno broadcast April 21. The PSA is also included in the Royal Saskatchewan Museum exhibit, on now until July 31.
He is a bit vague about what his role will entail going forward.
"Nobody's mentioned anything, but I'd be happy to participate in anything they come up with. And if I were at the Juno awards I don't know that it would be much different.  I guess I could get up and make a speech about this stuff which would be an interesting thing to do in that context though a hard audience to play to (laughs).
"The Junos are doing as much as anybody could do," Cockburn offers. "They're trying. Wherever possible they are using sustainable materials and they're trying to promote the idea of sustainability among those coming to the Junos and those involved in various ways. There aren't many examples of businesses taking advantage of a public situation like that to promote these ideas. So it's very encouraging."
Adds Strategin's Stratton: "Sustainability isn't a trend. It's the way of the future of doing business. It's sort of becoming part of the DNA of CARAS and the Juno Awards which is ultimately one of our end goals with the sustainability initiative." 
Yeezy Release Dates 2020