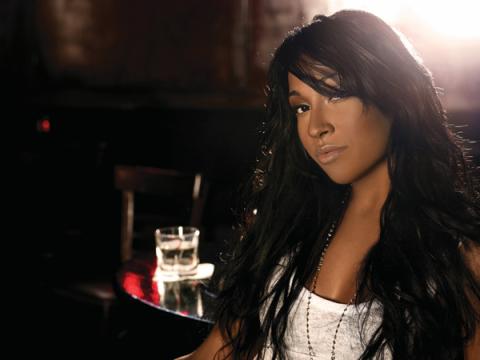 Toronto R&B-pop singer Melanie Fiona, whose song "It Kills Me" was nominated for a 2010 Grammy Award in January and debut album, The Bridge, is up for a JUNO Award this month, has aligned herself with U.S. non-profit Music Unites.
The organization is dedicated to bringing music education to underprivileged children in underfunded inner city school systems. Fiona has been named the ambassador for its newly launched Empowering Women Through Music program.
"It's to promote strength in women which is something I feel very strongly about," Fiona tells Samaritanmag. "I'm really looking forward to working with young girls.  In the next year, I'm going to be going around and speaking to the schools [that Music Unites] is affiliated with, as well as bring some of my own initiatives to the table of where I'm like to see some support. I'll get to work with different music youth programs, speaking to them and helping to save music programs for youths."
The day before Fiona opened for Alicia Keys at New York's Madison Square Garden March 17 [she is touring with her in North America and Europe], she played a private acoustic concert for Music Unites at Cooper Square Hotel. There, they unveiled a bracelet she created with jewelry designer Gina Nigrelli with proceeds from each sale benefitting the Music Unites Youth Choir.
Since dropping her debut album last summer, Fiona has participated in numerous charities, including Think Pink Rocks to raise awareness for early detection of breat cancer; the United Way; and Boys & Girls Clubs. "It's very uplifting for me to be able to do things like that because I feel like the whole point of receiving so much as an artist is being able to give it back," says Fiona. "So along the way, there will be definitely many more charity initiatives that I'll be involved in."
Air Jordan