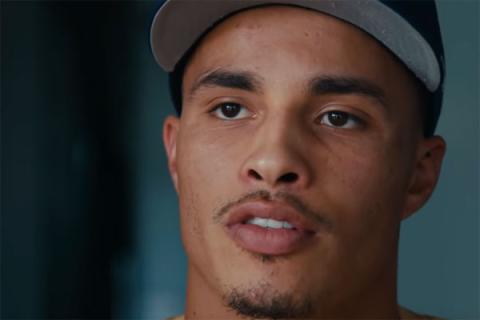 National Football League (NFL) player Kenny Stills says he's going to donate money from a league award to activist/embattled pro football player Colin Kaepernick's Know Your Rights Camp initiative.
Stills, who plays for the Miami Dolphins, was a nominee for the 2019 Walter Payton NFL Man of the Year award, which honours an NFL player's volunteer and charity work as well as their excellence on the field. Though this year's winner was Philadelphia Eagles player Chris Long, Stills will still receive up to $50,000 USD ($65,600 CAD) for being nominated in the category. It's this money that Stills said he'd donate to Kaepernick's Know Your Rights Camp while at the NFL Honors event on Feb. 2.
Kaepernick, an above-average quarterback, has been without a NFL contract since he became a free agent in 2017. Many believe the reason why is because NFL teams have been colluding to not sign him due to his social activism work, highlighted by his decision to "take a knee" during the playing of the American national anthem at the start of NFL football games. Kaepernick made this gesture to protest police violence against young black people. Stills has also been active in taking a knee and speaking out on racism and other social issues.
Know Your Rights Camp is a free program founded by Kaepernick to help underprivileged youth, particularly black and minorities, to learn how to navigate pathways to higher education, learn healthy living habits, financial planning, develop self-empowerment and take instruction on ways properly interact with law enforcement in various scenarios. Know Your Rights Camp have taken place in Miami, New Orleans, New York, Chicago and Oakland.
"Today we had 200 kids coming in and we're trying to give them resources, give them knowledge," said Kaepernick at a New York City session. "It's important for these kids to know themselves 'cause if they don't know themselves they don't have a foundation to build on, not only with themselves and their families, but with their communities. And ultimately it's going to take the communities to change it."
Kaepernick has filed a grievance against the NFL and is currently awaiting a trial based on the accusation that league owners have conspired to keep him out of the league. In the meantime, Kaepernick has continued to pursue numerous social activist initiatives. As of the end of 2018 he had donated $1 million USD ($1.31 million CAD) to organizations working in what he called oppressed communities.
A small sample of these organizations included 100 Suits For 100 Men, which provides free suits to low-income people who have job interviews, United We Dream, an organization to help youth immigrants, the Dallas, TX-based Mothers Against Police Brutality and Somalia Famine Relief. He's also teamed with athletes Kevin Durant, Steph Curry and Serena Williams respectively to support Silicon Valley De-Bug, a media project supporting underserved voices, United Playaz, a San Francisco-based anti-violence youth organization, and Imagine LA, an organization that tackles homelessness and poverty in Los Angeles.
Stills wasn't satisfied to just limit himself to the one donation, though. The player, who has done things like give Christmas presents to people via Twitter, and offering to drive around in a van helping grassroots organizations, has been challenging fellow athletes, celebrities and followers to donate to Kaepernick's cause $7 at a time.
In a recent documentary about him, Stills explained his social activism.
"I invest my time in reading, taking classes, getting out in the community, working to mentor, working on ride-alongs, working with the police, reading to kids," said Stills in the video. "Any opportunity that I get, every opportunity I get, I'm there. I'm here trying to do better and make our country a better place."
Watch a video from Know Your Rights NYC
Air Jordan 1 Mid SE 'South Beach' Green/White-Black For Sale