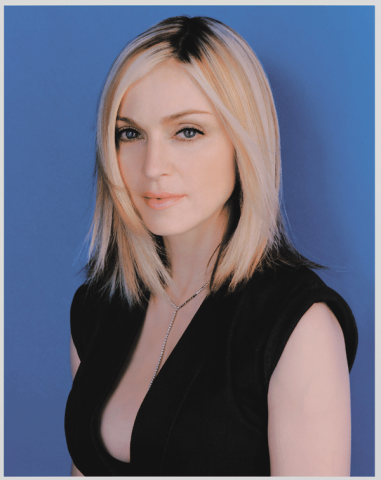 A massive fundraising concert organized by Chime For Change co-founders Frida Giannini, actress Salma Hayek Pinault and singer Beyonce, raised S4.3 million over the weekend to help girls and women in 70 different countries achieve equality.  
Chime For Change, founded by Italian fashion brand Gucci, is a new global campaign to raise funds and awareness for girls' and women's empowerment by focusing on education, health and justice.
It is powered by Catapult, the first crowd-funding site to help girls and women, on which nonprofits post their projects and the public can help fund the ones that resonate with them the most. On the site, you can learn, through stories and films, about various issues affecting women and girls, then find a project, then "support a project, as it shows in three easy steps on the website.
The 50,000 ticket buyers for The Sound of Change Live, as the four-hour concert was named, got to select which of the 120 projects their money would help support. Categories include child brides, maternal health, food and water, human trafficking, leadership, disability, education and others.
Held at London's Twickenham Stadium on June 1, it was broadcast to a billion people in 150 countries, including America and Canada, and featured headliner Beyonce, Jennifer Lopez, Mary J. Blige, Florence + the Machine, John Legend, Ellie Goulding, Timbaland, and many more. Beyonce's husband Jay-Z also made a surprise appearance onstage with his wife. In between performances were speakers such as Madonna; actors Blake Lively, James Franco, Ryan Reynolds and Jada Pinkett Smith; and leading activists on women's rights.
"As you know I'm very passionate about education, particularly girls education," said Madonna from the stage. "What happens when we educate girls? We empower them. They have jobs; they have opportunities; they know their rights; they have the ability to defend themselves, support their families, take care of their health and be an integral productive part of the human race.
"Now, to most people out there, this sounds like 'normal' life, right? We've been enjoying these privileges for hundreds of years. But in many parts of the world what we take for granted does not exist," she continued. "In many places, women of all ages are risking their lives to make sure that other' girls are given a chance to learn to read and write. They get shot for writing blogs. They have acid thrown in their faces for wanting to go to school. They are assassinated for being school teachers. I do not accept this, and neither should you…"
Nike Air Zoom Pegasus