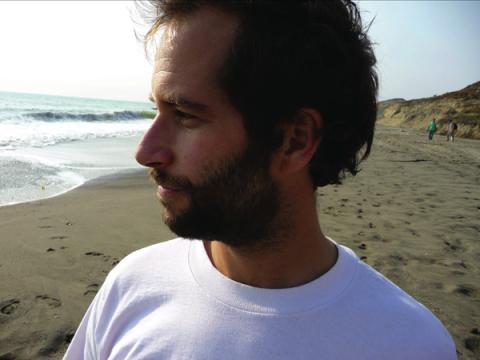 Canadian indie artist Chris Velan is touring across the country this month to boost awareness about local environmental issues and organizations that share his perspective.
Velan is an artist member of One Percent For The Planet, a growing eight-year-old movement of more than 1,200 companies in 38 countries that donate one per cent of their sales revenues to environmental organizations.
Velan is also one of 41 artists who donated exclusive music for the recently released One Percent For The Planet: The Music, Vol. 1 compilation album, which can be purchased for $9.99 from http://music.onepercentfortheplanet.org. Individual tracks from the album — donated by the likes of such bigger names as Josh Ritter, Jackson Browne, Jack Johnson, Angelique Kidjo, G. Love & Special Sauce, Josh Rouse and Joseph Arthur — are available for 99 cents each.
Velan is teaming up with another One Percent For The Planet member, outdoor gear retailer Mountain Equipment Co-op (MEC), for the tour that starts on April 1 in Vancouver. He'll do in-store performances in the afternoon and play clubs in the evening in Vancouver, Edmonton, Calgary, Winnipeg, Ottawa and Toronto before ending in Montreal on April 30.
One Percent For The Planet: The Music, Vol. 1 and Velan's Solidago album will be sold in each MEC store and proceeds will go toward helping the environment, including The Big Wild campaign founded by MEC and the Canadian Parks and Wilderness Society.
MEC has been a member of One Percent For The Planet since 2007 and contributed more than $2.4 million to community-based environmental projects across Canada last year.
Velan is also giving away a free song download at http://chrisvelan.com/onepercentfortheplanet, a web page dedicated exclusively to the tour.
Mountain Equipment Co-op shows (check individual stores for set time):
April 1 — Vancouver
April 7 — Edmonton
April 11 — Calgary
April 14 — Winnipeg
April 24 — Ottawa
April 28 — Toronto
April 30 — Montreal
Air Jordan III (3) Black/Cement 2011