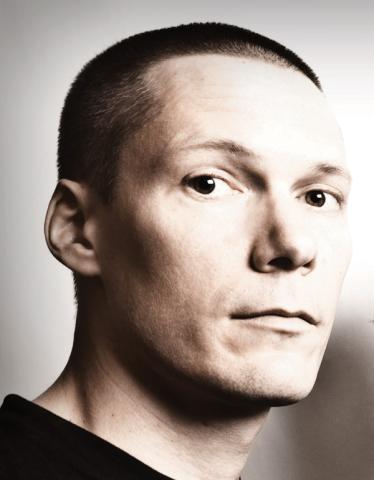 Billy Talent drummer Aaron Solowoniuk is in a multi-platinum Canadian rock band, headlining arenas across the country and touring all over the world, but he has just realized another dream — the launch of www.someonelikeme.ca, a youth-based blogging website for people affected by multiple sclerosis (MS). Solowoniuk was diagnosed with the disease at age 24. He's now 36.
"We have a bunch of bloggers who either have MS or have someone close to them with MS. It's a place where you can go and hear stories and talk to other people going through the same things," he told Samaritanmag.
"We've been putting this together for a while. It's been a dream of mine to have something like this. When I was first going through this thing called MS, I felt so alone. To have a place to learn all about MS and to meet people the same age as me was all I wanted. Now it's here."
According to the MS Society of Canada, the disease is most often diagnosed in young adults, aged 15 to 40. MS is unpredictable, affecting vision, hearing, memory, balance and mobility. Its effects are physical, emotional, financial, and last a lifetime. There is no cure.
Solowoniuk, who was diagnosed with MS in 1998 and nine years later started the MS Society of Canada Scholarship Fund, told Samaritanmag more than a year ago of his hopes for such a site.
"The whole online world has been catered to an older generation who are dealing with disease," he said. "When kids spend a lot of time on the Internet and then they find out that they have MS and then go to the sites that have things for MS, it doesn't fit what they need at all. Not even close."
What's needed, he said, is "Just a safe place for them to talk to each other, a safe place for them to find mentors who have MS that can talk to the kid who is 16, who doesn't know what the hell is going on with his life, and doesn't know what's going to happen and doesn't know how to deal with having needles every day, someone to talk to, and that's just not available at all right now."
Someonelikeme.ca was started with monies raised from the past few F.U.MS concerts that Billy Talent has staged in Toronto.  "We've also helped start a camp for kids with MS that happens in August and continue to help the scholarship fund grow," Solowoniuk says of the annual fundraiser. F.U.MS was initially started to help send young Canadians affected by MS to college or university. In 2008, 80 kids received help.
THE SNEAKER BULLETIN