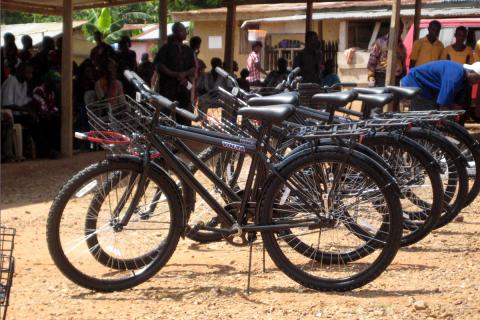 It's so simple it sounds almost trite, and yet it's true: something as everyday as a bicycle can, in the right circumstances, actually change a life. That's the take-away from a new documentary, Wheels of Change, chronicling a unique and highly effective charitable initiative spearheaded by confectionary manufacturer Cadbury Canada.
And while it's easy to be cynical about the motives of massive corporations engaged in charitable work —  even corporations with a rich history of altruism, such as Cadbury — it's tough to argue with the evidence presented on film.
Here's the basic story: Cadbury — makers of all that yummy chocolate, which derives its key ingredient, cocoa, from Ghana among other international locales, many of them struggling — launched an initiative called The Bicycle Factory. The program encouraged consumers to enter a UPC code from any one of 500 Cadbury candy, chocolate or gum products into a website (the bicyclefactory.ca) for a chance to win a trip for two to Ghana.
One UPC code equaled one virtual bike part; 100 virtual bike parts created one actual bike. During the 2009 campaign some 500,000 individual UPC codes were entered and in the fall of last year, with a camera crew and the grand prize winners (called Bicycle Ambassadors) in tow, Cadbury delivered 5,000 bicycles to the West African nation.
The distribution of the bikes targeted mostly middle school kids, who often devote several hours a day walking to and from school from their rural homes. Education is a big deal in Ghana — it's correctly seen as the ticket to jobs and better lives — but schools aren't exactly located on every corner. This newfound access to mobility, poignantly captured in the doc, not only changed individual lives but impacted whole communities.
"The neat thing about this program is that small purchases of candy and gum can make a big difference. At the same time, it's confection; it's fun and joyful. So to link it to something as fun and joyful as building bikes in a really engaging website felt very Cadbury," says Aditi Burman, Cadbury's senior marketing manager who was involved in The Bicycle Factory project from the get-go.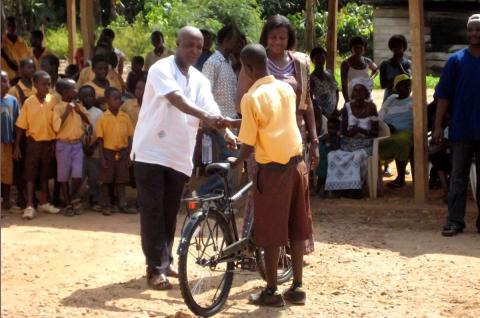 "The other thing about building bikes is, when you see that child getting that bike and they are suddenly able to get to school much faster, it suggests freedom and hope and joy and that's what we're about as a company and as a brand – making people happy. So the connection seemed quite natural."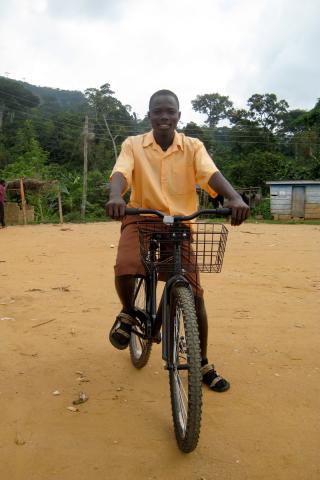 The film — made by professional documentarians Booker Sim and Alexandre Trudeau (Pierre and Maggie's son) — certainly situates our petty Western complaints about bad traffic and grocery store lineups. It's hard to imagine Canadian teens getting up at 5 a.m. to complete an hour of chores before walking six kilometers to school every day without so much as a grumble – a typical day for countless Ghanaian kids.
"To make this all happen, we worked with our partners in Ghana on the distribution and delivery of the bicycles," Burman explains.  "For assembly and training, we worked with Village Bicycle Project and for distribution we worked with VSO, PDA, CARE and World Vision Ghana, in each of the communities they serve and they came up with distribution criteria, kids and schools to be targeted as recipients. 
"The bikes are also new bikes, especially designed for the African terrain.  They are manufactured by Dorel Distribution then shipped by boat to Ghana. 
"Because we have been active in Ghana for many years, this was just another way to be involved in our cocoa-growing communities where we source materials from. So when we first heard this idea, which came to us from The Hive Strategic Marketing, it seemed very natural to us. I felt like I was working for an NGO on this project. I got very involved in the logistics versus just the marketing side. It was a wonderful experience and I just can't wait to do it all again. "
Another Bicycle Factory campaign is currently underway, closing October 31 (so get eating chocolate and registering UPC codes) with the resulting bikes set to be delivered to Ghana next January. Burman expects round three to launch in April 2011.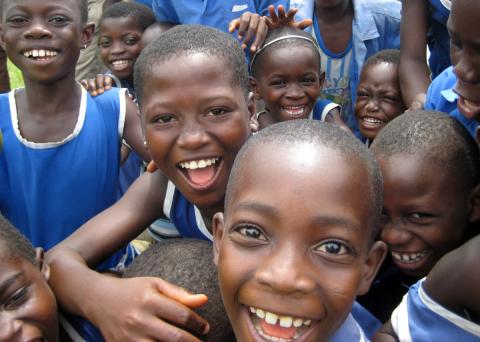 jordan Release Dates