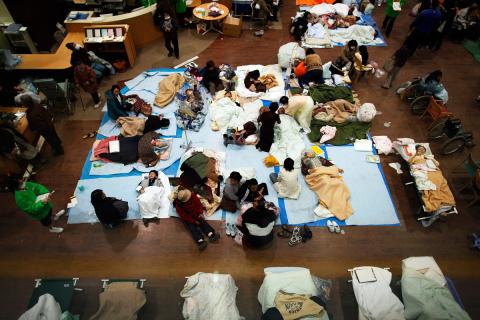 As Japan continues to pinball between almost incomprehensible disasters, the world is stepping up to help. And Canada is no exception.
In addition to the federal government — which has pledged an array of expertise and technical assistance as well as the Canadian Forces — homegrown humanitarian and relief agencies are in high gear, deploying teams, fundraising and otherwise assisting in any way possible.
"We have made our complete resources available," John Saunders, director of disaster management in Ontario with the Canadian Red Cross, tells Samaritanmag.  "Internationally, we have two mobile field hospitals that are complete surgical units that can be deployed on request from the Japanese Red Cross. And we're basically on standby at this point for any human or material resources they may require.
"The Japanese Red Cross is a very robust emergency management program with over one million volunteers trained in disaster response," Saunders continues. "They also have over 50,000 individuals trained to assist in emergency medical teams — so doctors, nurses and medics who are specifically able to be deployed for emergency medical help. All those resources are being engaged.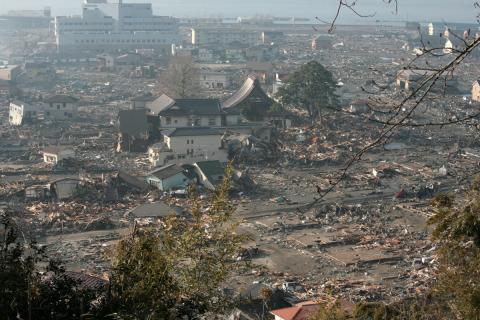 "Once those resources are exhausted, that's when the international teams would step up to supplement the strong existing Japanese team. Right now, we are financially assisting them in the costs of relief programs such as bottled water to the millions without it, sheltering operations and medical assistance."
According to World Vision Canada, World Vision Japan's assessment team, which is made up of local staff members, is currently on the ground in the northeastern coastal city of Sendai to determine how to best meet the needs of children and families who have survived the earthquake and tsunami disasters.
"This team is coordinating with local government officials and our parent organizations to determine how we will start relief operations to support children and their families," says Caroline Riseboro, vice-president of public affairs, World Vision Canada. "World Vision is also sending a specialist in psycho-social support for children.
"Immediate plans include the distribution of emergency relief supplies to 6,000 people in the town of Tome [northeastern part of Sendai], including 4,500 blankets, 130,000 wet-wipes for children, 100,000 sanitary napkins for women and 4,800 [units of] bottled water."
Riseboro continues: "We are also working to establish one or more child-friendly spaces. These sites offer psychosocial support for children affected by disasters, and allow them to resume normal childhood activities and experience structure and security that are often lost during emergency situations."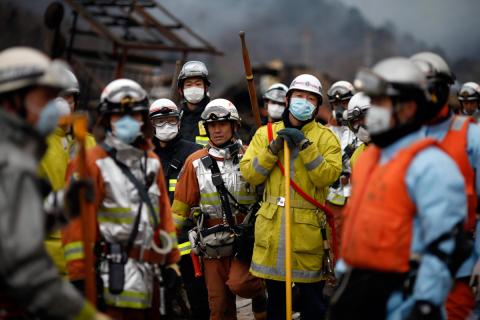 At Médecins Sans Frontières (MSF) meanwhile, Canadian press officer Naomi Sutorius-Lavoie confirms that an 11-person MSF team is on the ground and working in evacuation centres with local medical staff in a small, isolated community in Miyagi prefecture.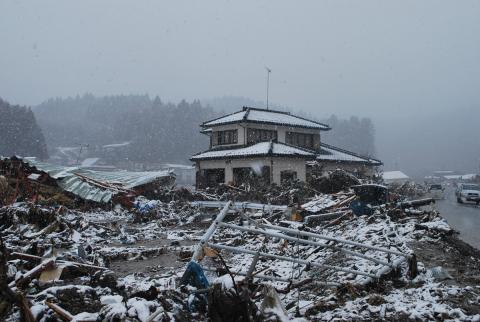 Sutorius-Lavoie says MSF staff plan to start a small clinic in another town near Minamisanriku. Once additional medical resources from the extensive Japanese relief efforts arrive, MSF will try to find other pockets of communities who may need medical assistance.
Humans aren't the only ones suffering the devastating impact of last week's 9.0 earthquake and ensuing tsunami; animals too, both companion and agricultural, are also at risk.
The World Society for Protection of Animals (WSPA) has a long and established history of assisting four-legged creatures suffering through global disaster and Japan is very much on their agenda.
"Our team of two veterinarians has just landed in Japan and their area of expertise is going into disaster areas," offers WSPA Canada's communications manager Elizabeth Sharpe. "So far they have had meetings with the Ministers of Foreign Affairs, Agriculture and the Environment and with the World Health Organization to look at the situation at the shelters.
"And by shelters I mean, shelters [housing] people and their pets. So we are working to bring access to food and medication. We are also working with member societies such as the Japanese Animal Welfare Society (or JAWS). Things are still so serious and so many areas are restricted that we're just not sure how much we can help right now."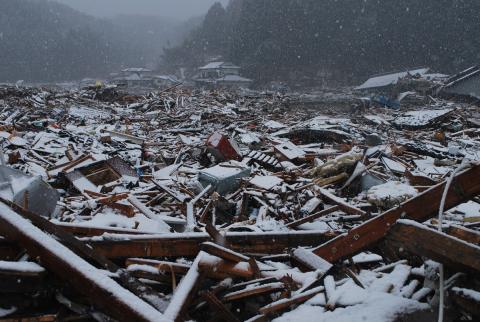 As such, Sharpe says WSPA isn't specifically fundraising for Japan at the moment. However, the organization does fundraise throughout the year specifically for global disaster relief; reserves will doubtless reach Japan at some point.
All organizations surveyed by Samaritanmag.com — along with the government of Canada speaking through its official website — strenuously agree that the best way Canadians can help is to donate cash to the reputable charity of their choice rather than clothing or blankets.
Explains Saunders of the Canadian Red Cross: "Whenever possible we try to buy locally where the disaster is happening. The more we can buy locally, the further the donated dollar goes. Plus transporting goods from here sucks up a huge amount of donated dollars."
"Our goal is to raise U.S. $10 million globally for Japan relief," World Vision's Riseboro says. "So far, Canadians have pledged $800,000 to World Vision's response which will be used for immediate emergency assistance." Riseboro suggests Canadians also "consider organizing a church, school or community fundraiser."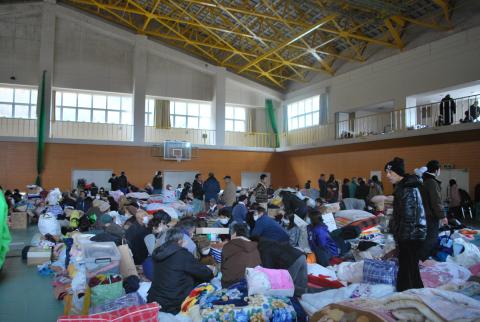 And while the disaster is barely a week old, many organizations and individuals are already thinking along precisely those lines. A Toronto-based spokesperson with concert promotion behemoth Live Nation confirms, "We are looking into some sort of fundraising activities either in concert format or in an auction format around the Molson Canadian Amphitheatre and our other shows."
One thing is certain — the need in Japan will be immense for a very long time to come.
"Part of what images can't show is the trauma people are going through," the Red Cross's Saunders adds. "Normally with major disasters there's a definite start date and a kind of fuzzy end date, but there's a point where it's over when you can start moving forward. This thing has been going on for days and days.
"That's really taking its toll on the people and that's going to be the next phase of this humanitarian crisis; the human psyche can only handle so much. This was like the perfect storm of disasters. I am still trying to wrap my head around the concept that an entire island moved eight feet. No wonder the thing is still shaking."
The world is yours – Neue Sneaker, Apparel und mehr für Kids