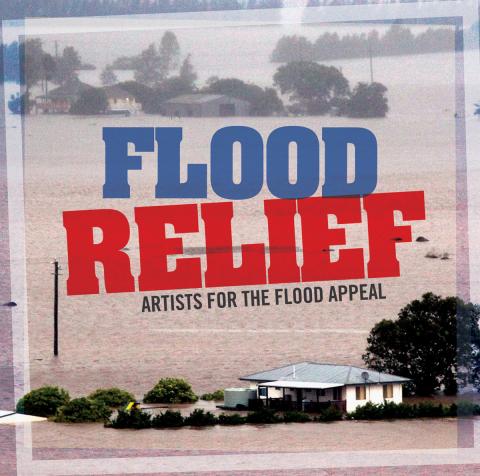 Kings of Leon, Bruce Springsteen, Bon Jovi, Jeff Buckley, Beyonce, Foo Fighters, P!nk, Sting, John Mayer, Bob Dylan and Australia's own Keith Urban, Powderfinger, Midnight Oil, Hoodoo Gurus and Crowded House are just a sample of the artists whose tracks Sony Music Entertainment Australia have assembled for a three-CD charity album, Flood Relief — Artists For The Flood Appeal, to benefit those affected by the recent floods in Australia.
The heavy rainfall January 12 to 14 caused severe flooding in much of the state of Queensland, even more damaging than the floods that began in December. Crops were wiped out, livestock killed, thousands of properties destroyed and 70 small towns affected. More than 35 deaths have resulted (another 9 reportedly missing) and overall damage has been estimated at $5.6 billion (AUD), according to figures released by Prime Minister Julia Gillard.

The 59-compilation album is not available digitally, but the physical copy can be purchased online at www.jbhifi.com.au orwww.sanity.com.au.
Sony Music's last charity release, Bushfire AID - Artists For the Bushfire Appeal, released in 2009 in response the Victorian bushfires, sold more than 110,000 copies and raised over $1.7 million (AUD), according to a Sony-issued press release. The monies went to the Salvation Army's Victorian Bushfires Recover Response Youth & Music Project to assists youth of the affected areas by establishing a network of youth support and music programs. 
Proceeds from the sale of Flood Relief — Artists For The Flood Appeal will go to the Salvation Army Flood Appeal through the charitable arm of the Australian Sony Group of Companies, The Sony Foundation to support young people affected by the tragic floods.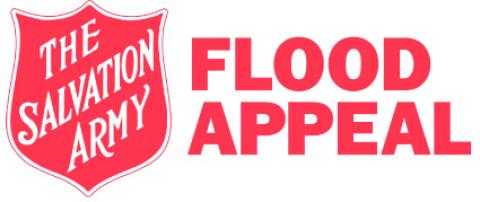 "We have been overwhelmed by the response by both local and international artists wanting to contribute to the cause and our thanks go to all those artists and songwriters for generously donating their tracks royalty free. We also thank Sony DADC Australia for kindly donating the CD manufacturing," said Denis Handlin AM, chairman and CEO, Sony Music Entertainment Australia & New Zealand and president, South East Asia & Korea in a press statement.
"The effect of this tragedy and its terrible toll on life, families, communities and property has touched many people both here and around the globe. On behalf of Sony Music and the Sony Foundation, our thoughts and prayers are with those affected, and our immense gratitude goes to all the emergency service people and volunteers who have so generously given in this time of need."
Below is the full track-listing:

CD1
              Midnight Oil - My Country
              Powderfinger - Burn Your Name 
              Billy Joel - All About Soul
              Bruce Springsteen - Human Touch
              The Script - For The First Time
              Foo Fighters - My Hero
              Train - Hey, Soul Sister
              P!nk - Sober
              Sting - Fields Of Gold
              Lee Kernaghan - People Like Us
              Keith Urban - Better Life
              Savage Garden - Affirmation
              Birds Of Tokyo - Plans
              Grinspoon - Minute By Minute
              Ben Lee – We're All In This Together
              Kate Miller-Heidke - Our Song
              Jeff Buckley - So Real
              Troy Cassar-Daley - Sing About This Country
              Tommy Emmanuel – Countrywide
 CD2
              Kings Of Leon - Use Somebody
              Crowded House - Something So Strong
              Beyonce - Irreplaceable
              John Mayer - Waiting On The World To Change
              John Williamson & Shannon Noll - Island of Oceans
              The Go-Betweens - Streets Of Your Town
              Bob Dylan - Shelter From The Storm
              John Farnham - A Touch Of Paradise
              Adam Brand - It's Gonna Be OK
              Adam Harvey - That's What You Call A Friend
              The Verve - Bitter Sweet Symphony
              Delta Goodrem - In This Life
              Pete Murray - You Pick Me Up
              The Hollies - He Ain't Heavy, He's My Brother
              Tom Petty - I Won't Back Down
              Jessica Mauboy - Because
              M People - Search For The Hero
              The Screaming Jets - Helping hands
              Melinda Schneider Featuring The Australian Girls Choir - Courageous
              Mark Vincent - You Raise Me Up
 CD3
          Bon Jovi - Who Says You Can't Go Home
          Guy Sebastian - Taller, Stronger, Better
          Washington - Clementine
          Alan Jackson - Small Town Southern Man
          Tim McGraw - Last Dollar (Fly Away)
          Hoodoo Gurus - Bittersweet
          Daryl Braithwaite - Higher Than Hope
          Tears For Fears - Mad World
          Johnny Cash - Five Feet High And Rising
          Human Nature - People Get Ready
          Solange - 6 O'Clock Blues
          Stan Walker - Choose You
          Katie Noonan And The Captains - Page One
          Amy Meredith - Young At Heart
          Altiyan Childs - Beautiful Day
          Lifehouse - You And Me
          David Campbell - You'll Never Walk Alone
          Damien Leith - To Get To You
          Straalen McCallum - Sometimes A Prayer Will Do
          Bachelor Girl - Permission To Shine
KITH TOKYO 入店抽選 (キス トウキョウ 東京) , Fullress , スニーカー発売日 抽選情報 ニュースを掲載!ナイキ ジョーダン ダンク シュプリーム SUPREME 等のファッション情報を配信!