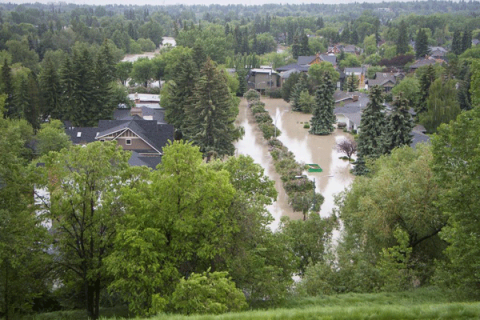 The recent flooding in southern Alberta shows ominous signs of being the disaster that keeps on giving, with four fatalities so far confirmed and years of cleanup and restoration pending. And with tens of thousands of devastated Albertans facing an estimated $3-$5 billion in damages, according to a BMO analyst quoted by the Toronto Star, charitable donations are urgently needed to offset staggering costs.
Luckily, multiple agencies and individuals are stepping up to the plate. "This is one of the most significant disasters ever, certainly in Alberta and arguably on par with major flooding in Manitoba," Steve Armstrong, provincial director with the Canadian Red Cross, tells Samaritanmag from Calgary.
"If you can picture this: there's flooding along a 400 kilometer stretch of the Bow River basin, basically from the Banff National Park all the way through to the Saskatchewan border and up through Saskatchewan to communities there along the North Saskatchewan River. All the water that went through here last week will eventually go all the way to Hudson Bay, impacting communities along the way."
Though recent estimates by the Alberta government suggest it could take a decade before things are back to normal, relief efforts small and large are already widespread.
Alberta Premier Alison Redford on Monday announced $1 billion in aid to kick-start the first phase of flood recovery in the province saying the money will be used to support people who have been evacuated, as well as to run relief centres and to start rebuilding infrastructure.
More grassroots but equally welcome, Calgarian Steve Churchill declared on Facebook: "Tomorrow (June 27) I will be taking my contracting crew from SC Contracting into flood damaged areas to help out anyone who is in need of assistance. We will have truck, tools, labor, lots of knowledge and smiles to offer. Let's clean this up Calgary!"
Corporately, Tim Hortons this week announced that its Alberta locations will be selling a specially made doughnut — called Alberta Rose — with every cent from its $1 price donated to the Canadian Red Cross Alberta Floods Fund to assist flood victims.
Typically, the Canadian Red Cross has been at the forefront of disaster relief, working diligently to mitigate the incalculable losses endured by residents through national fundraising efforts and on-the-ground assistance.
Given that affected communities across central and southern Alberta include — but are not limited to - Banff, Calgary, Canmore, Lethbridge, Medicine Hat, High River and Kananaskis — the task at hand is Herculean.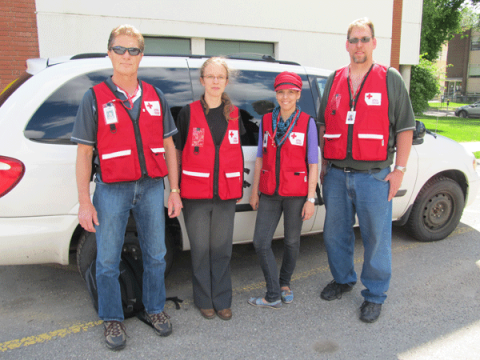 "We currently have about 150 Red Cross volunteers and staff from across Canada and the U.S. deployed throughout southern Alberta," the Red Cross' Armstrong says, confirming that cash donations are the best way Canadians can help, especially since relief efforts will be amortized over years.
"So far we have been supporting our partners in municipal and provincial government, sheltering evacuees and supporting them via water, food, family reunification, personal hygiene needs and the like," he says. "We have also been liaising with various towns and First Nations governments to try and get a handle on what their people need to try and supply that.
"At the same time, the challenging work for us is to try and plan and work through what recovery is going to look like. How do we get people back in their homes? That is the unglamorous slog work we do behind the scenes, but we have a great team of people already thinking forward to putting people back in their homes while addressing their needs in the interim."
Armstrong admits the images of the flood damage on the nightly news fail to capture the real breadth of the disaster. They also fail to suggest the ancillary needs — rent for temp housing, for instance, or replacement of kids' school supplies, clothing, medication — that those struggling with displacement require.
"Well over 100,000 people have been evacuated; half of those people — including myself — luckily did not receive damage to our homes. The remaining people are coping with everything from sewer backups and a few inches of water in their basement up to their whole home being destroyed along with the property around it being washed away. There is a huge spread of impact.
"The data is still being gathered but some early numbers are pretty telling," Armstrong says. "For example, in the town of High River there are 13,000 people out of their homes and about 80 percent of that community is destroyed, so something like 800 homes damaged or destroyed. In a couple of First Nations communities surrounding Calgary, you're looking at anywhere from 60 to 80 homes destroyed on one reserve and 40 to 50 on another.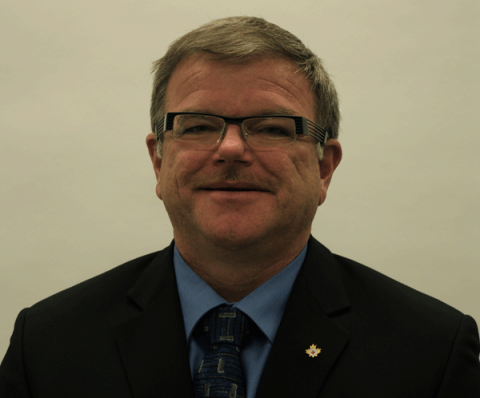 "In the city of Calgary itself the true damage picture is still developing but we know that we could be looking at 10,000 people facing total home destruction and another 20,000 to 30,000 homes suffering some level of damage."
Armstrong continues: "The Slave Lake fires offer a helpful analogy. About a third of the town's housing stock was destroyed; we just went past the second-year anniversary of that fire and there are still about 100 families out of their homes. Red Cross is working with about 50 or 60 families in Slave Lake on very basic needs around keeping them stable and making sure they don't slip into a worse state. And that's two years later; this response to the floods in southern Alberta will go on for years.
"An organization like Red Cross needs money to help people because really, this kind of disaster is a mind-boggling, overwhelming experience for a human being. The work that is going on now is vital to keep people safe and well but the long, hard, challenging – and expensive - work is putting people back in their homes. That's where we need people's confidence in the Red Cross… and we need their financial support."
Fragment x Air Jordan 1 Retro High OG Black/Sport Blue-White