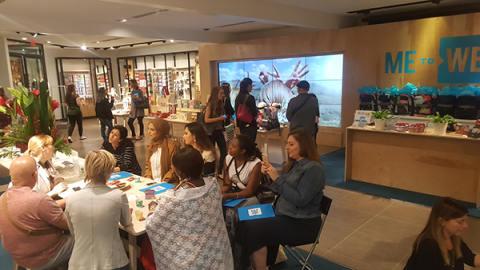 As part of its annual corporate giving commitment, Toronto-based commercial real estate company Cadillac Fairview (CF) with a portfolio of 67 properties, including Vancouver's Pacific Centre and the CF Toronto Eaton Centre, has donated $1.85 million this year to 15 youth charities and non-profits across four provinces.
Eight charities receive ongoing support: Big Brothers Big Sisters Toronto, Arts Umbrella, Youth Impact Jeunesse, Covenant House Vancouver, Fondations Jeunes En Tete, Eva's Initiatives, Merit Award Bursary, Living City Foundation.
The seven new charities are: ,Hamilton East Kiwanis Boys & Girls Club, JA London, Resource Assistance for Youth, Safe Haven, oneRoof Youth Services, Fusion Jeunesse, and Youth Services Bureau.
The real estate giant, founded in 1974, has been raising funds for charity for almost three decades and its donations committee in place since the mid-90s.
Its 2016 Corporate Responsibility Report was "prepared in accordance to Global Reporting Initiative (GRI) Standards, an internationally recognized standard for sustainability reporting," it states on the website. The report "highlights Cadillac Fairview's efforts around corporate responsibility including sustainability, health and safety, and strengthening local communities.Our goal is to embed the principles of corporate responsibility into all of our activities, set measurable targets and report our progress in a transparent and accessible manner."
Samaritanmag spoke with Ellen Williamson, chair of Cadillac Fairview's donations committee, about how the $28 billion company allocates its charitable dollars and enncourages its employees to volunteer.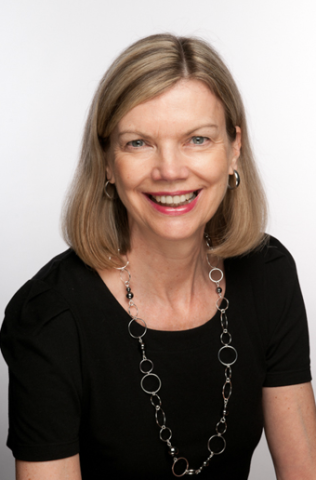 Cadillac Fairview is donating $500,000 of the $1.85 million as part of its youth philanthropy platform, now in its second year [the remainder comes from fundraising events]. Why is youth funding so critical to CF's philosophy?
It's a great fit, a great alignment. We are, to a large extent, a shopping centre company, and also, an office building company, with a lot of young people working in those offices. The idea of supporting young people was very attractive to everybody in the company. It just feels right to support young people, particularly disadvantaged young people who maybe need a leg up to get on their feet and to help them become our leaders in future generations.
Are any of the recipients close to home in the Cadillac Fairview family?
I wouldn't say that we have a real historic or personal tie to these charities. We really like the community association with the places that we do business in. We took a fairly broad brush to our choices of the youth charities. We have shopping centres in many cities across Canada and we asked for input from many in those communities. Suggestions were made at the local shopping centre level for charities that they have a real alignment with, or that they felt perhaps in the past they had a charitable alignment with. Clearly, we have a big reputation in Toronto, Montreal, Calgary and Vancouver, but we also wanted to spread these charity dollars into the other cities, like Hamilton, Kitchener, Ottawa, Winnipeg, and Moncton, the smaller centres that we do business in, so we were actually supporting young people across the country.
CF has several tiers of fundraising, one of which is the employee-based volunteer program, Building Communities. How is CF helping to shape the community overall through its fundraising efforts?
We take a very strong approach to making it community-based, particularly with respect to our youth programs, by making sure that we've chosen a youth charity in each of the locations in which we do business. We are encouraging our properties to start aligning themselves with local youth charities and the employees all across the country get to participate in the employee Building Communities program. So that's another way that they can actually work and do volunteer work for local community-based charities.
How does the Building Communities program work and how effective is it?
CF's employee giving program, Building Communities, encourages employees to actively volunteer in their communities for issues they feel strongly about. More than 200 employees have volunteered their time to giving back to their local communities this year alone. In 2017, CF has committed $200,000 towards helping employees make meaningful contributions to the charities of their choice.
[According to the CF website, as part of this fundraiser, the company offers its employees a one-day paid absence for volunteering, with $3,000 for an individual and $5,000 for a team donated to the charity that employees choose to volunteer with.]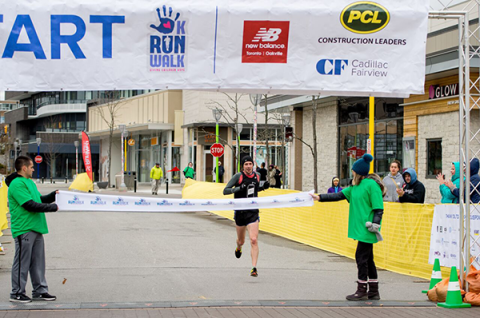 Separate from the $1.85 million in recent funding, CF Run (in its 13th year) and CF Golf Classic (celebrating 27 years) are two additional fundraisers. Who are the recipients of the funds raised from these two events?
CF hosts two annual fundraisers in support of three Ontario healthcare foundations. To date, more than $880,000, split equally between SickKids Hospital and POGO, was raised over three years through the CF Run in April. This amount is part of a four-year commitment to raise $1 million. In addition, CF met its four-year commitment to Women's College Hospital of $1 million in three years through the CF Golf Classic, by raising $350,000 in 2017. This is the company's biggest fundraiser, with 100 percent of funds generated exclusively through fundraising efforts and player registrations.
What do you think that the community, as well as corporations that are as big as yours, can gain from such fundraising efforts?
If you're talking about fundraising, the golf and the run, our efforts have been spectacularly successful and that's demonstrated by the fact that we fulfilled our commitment to Women's College Hospital in three years, instead of the four-year term. I think that most large corporations recognize that they have an obligation to give back to the community. Cadillac is showing leadership in this regard. Our two fundraising events are extremely popular and we think that they will continue to be popular in the future and we have every intention of continuing with our efforts.
What are the tangible results that you've seen? Have you been to SickKids or Women's College Hospital?
A number of our people have been over to Women's College. What really struck us at Women's College Hospital — the recipient of our golf fund of $1 million — was this amazing new program where they try to treat all patients on an outpatient basis instead of keeping them hospitalized, where often people get sicker. It's a whole new approach to medicine, which really impressed our senior people. A number of us have had tours through their new facility. They were on a building program over the last couple of years. With SickKids and POGO, many of our employees have had the opportunity to visit, and sometimes, not under the most welcome circumstances. But I think that everybody recognizes the incredible value that they bring to the Toronto community.
In 2016, CF announced another fundraising initiative, the We Schools program, a multi-year partnership with We Charity (formerly Free The Children) co-founders Craig and Marc Kielburger. What's the We partnership about?
We're now in the second year of our multi-year partnership with We to encourage young people to get involved and give back. We've opened them to We stores in Cadillac Fairview properties--one of them is the CF Toronto Eaton Centre, and one is at Rideau Centre in Ottawa. For one day, from April to September, CF shopping centres host educational events and advocate for environmental, social and economic change, as part of a number of activations, centering around back-to-school activities. We also got involved with them in the Canada 150 celebrations in Ottawa.
How does the We Schools program give youth a chance to speak about their contributions to building a stronger community?
That's what We is all about. To us, that's just a really good fit with our youth empowerment strategy with regards to philanthropy. We saw it as a good opportunity to work with them and to give them some opportunities to hold events in our shopping centres, work with them on back-to-school programs, and to allow them to have a presence by way of stores in our shopping centres.
Samaritanmag is particularly interested in arts, since so many musicians are involved in philanthropy. Why was Vancouver's Arts Umbrella chosen as one of the charitable partners, and why is funding the arts of interest to Cadillac Fairview?
We got some input from some of our folks in Vancouver who are familiar with the organization, and who have done some volunteer work with the group in the past. They felt it has an excellent reputation and they learned that Arts Umbrella have several programs, which involve working with vulnerable young people to get them involved in the arts and to give them greater confidence and leadership skills. As a result it was chosen as one of our recipients.
Cadillac Fairview's website states that CF's "goal is to embed the principles of corporate responsibility into all (our) activities" through "sustainability, health and safety, and strengthening local communities." CF was named Canada's Greenest Employer of the Year two years in 2016 and 2017 (it launched Green @ Work in 2008). What makes CF stand out in regards to CSR?
We're very aware that we need to have a strategy and a philosophy that shows us as good corporate citizens, and we're working on making it even bigger and better for next year as part of quite a number of things that we do with respect to good governance and CSR. Cadillac Fairview has strived to be a leader in environmental sustainability and community support. We take great pride in our programs. Our success rests on contributing to healthy and vibrant local communities, and our CSR programs are a meaningful way to put our corporate values into action.
What are CF's fundraising plans for 2018? 
We're just about to start the philanthropy for 2018, but our general approach is going to be to continue and perhaps strengthen our emphasis on youth empowerment. We haven't quite decided yet which new charities will be the recipients, but we certainly have decided that we want to continue with the youth scene and we want to continue to strengthen the ties between our local shopping centres in local communities in the smaller cities, so that there is a community tie to the youth charities wherever we do business.
Adidas Yeezy shoes