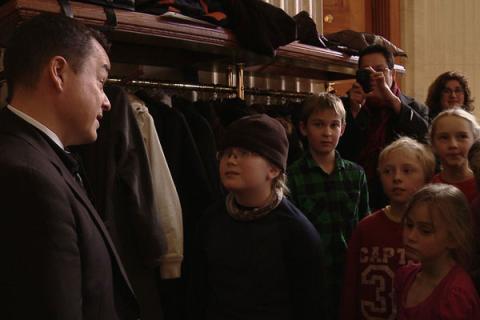 Between 2007 and 2016, the Assembly of First Nations (AFN) and the First Nations Child and Family Caring Society of Canada were locked in lengthy, sometimes Herculean struggle across the courts of Canada against the federal government's Department of Aboriginal Affairs. The reason, AFN and Caring Society officials would say, was for the children.
More specifically, for First Nations children on reserves in need of child welfare services. These groups were arguing that First Nations children on reserves consistently failed to receive care and funding equal to children who weren't on reserves requiring the same services. To them, this systematic underfunding was an act of discrimination by the government of Canada against First Nations, as defined by the Canadian Human Rights Act (CHRA).
The court battle would be a long and dirty one, with Caring Society executive director Cindy Blackstock at one point winning a $20,000 court settlement from the Canadian Human Rights Tribunal for the government engaging in surveillance and retaliatory behaviour against her.
Alanis Obomsawin, the 84-year-old filmmaker of Abenaki descent and member of the Order of Canada, was there to witness it all, capturing the trial in the thorough, eye-opening new documentary We Can't Make The Same Mistake Twice for the National Film Board. The film, Obomsawin's 50th focused on issues affecting Aboriginal peoples, had its world premiere at this year's Toronto International Film Festival (TIFF). Additionally,  the 163-minute film will be a marquee presentation at this year's imagineNATIVE Film Festival happening Oct. 19 to 23.
Samaritanmag spoke to Obomsawin about We Can't Make The Same Mistake Twice and how she hopes it'll impact Canadians in the future.

Could you explain what the court case was about?
The case was enacted by Cindy Blackstock, the First Nation Family Caring Society and the AFM, which is the Assembly of First Nations chiefs of Canada. It's been going on for nine years. They did a complaint against Indian Affairs in terms of the lack of services in health and education for children, so it lasted all this time because there were several appeals from the government against it, and it kept being delayed and stopped and there were a lot of problems that way. Finally they managed to get it in the tribunal of human rights court and it was quite historical because it was the first time that we were allowed to shoot in the actual court room itself.
For you what was the heart of this conflict?
It's how so many of our young people fail because if they have to go out of their community to further their education it becomes extremely difficult because there's never enough funds to survive in a town, to pay rent, to pay books, to pay transportation, and a lot of them fail because they get discouraged and they go back home. That part has been like that for many generations. And there's still the residential school history that we still feel, the result of which is all those people that have gone through that system and the way that the history of Canada was taught in the classroom was such that, really, when you're in it you don't realize how organized it is, and you don't realize that even through churches they were teaching hate towards our people legally in the classroom. Teaching children to hate us and make us feel that we were inferior and all that stuff. I've gone through all that. By the time I became a teenager I knew there was something really wrong and I just revolted and did whatever I could to make a change.
There are certain points in the film where the federal government's representatives seemed almost cartoonish in their villainy. What were some of their most nefarious moments, in your opinion?
It was always present. And I don't want to be unfair to them. You see what it was. I think they believe what they're saying. They feel that the government is spending a lot of money, which is true. They do spend a lot of money. But not enough to cover the expenses of a given amount of children. So they constantly go back to a number of thousands of dollars, or millions of dollars, and the public when they see this or they hear this, they're not informed, they think, "Oh my god, look at all the money they're spending for these Indians and they're still complaining." They don't know what the true story is. So the reason for making a documentary like this is to inform and educate and force changes and to tell it like it is, what the real situation is, so this court case has become extremely important.
Cindy Blackstock is one of the film's key figures and someone with a very clear moral imperative to defend the children. How serious of a threat was she to the federal government?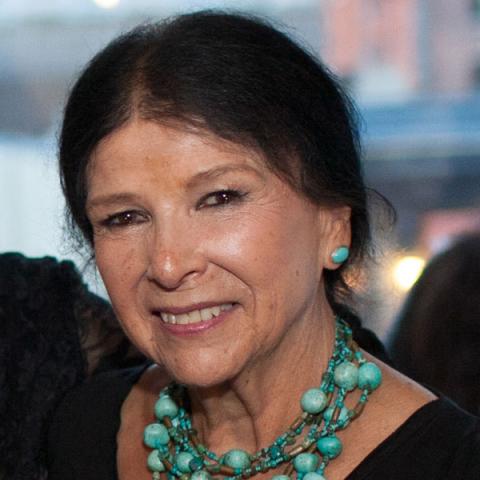 Well I think it's the government that felt she was a threat and they tried to diminish the reasons why she was fighting this in every way possible. But we're so lucky to have her because she just stands there. At times I was very worried and it was very difficult for her to go through that and to see how at times they were trying to make her look very different than what it is.
One of the interesting and perhaps subtle details of the film was how many, and how frequently, young people and students appear in the courtroom's gallery. What do you think the impact of hundreds of young people actually witnessing this case will be?
It was very important. There were children asking a lot of questions. And the teachers were very helpful, too. They had exercises when they talked about the case. I was amazed by the contribution of the teachers and the children coming in and out. It was so incredible. Young children. That little boy that says, "I know there's something wrong in this world. I want to fix it." I heard a lot of conversation with the children like that. Lots of stuff I've done with the children concerning the educational system. And that's what really amazed me. Children are just so incredible. They're so young and and they're so concerned and they want to be part of it, they want to fix it and they don't like injustice, and it's a very fine way for teaching in terms of caring about other people. It was very enriching.
In many respects it was activating young people to see an injustice.
I'm just so encouraged. It's more than hope that I feel. It's just a different time. I've been here a long time and I've seen so much that I can really appreciate the progress that's being done.
To you does it feel like a change is happening?
Definitely. I think just the learning process for Canadians and children and for everybody is just incredible. People are asking a lot of questions and all of a sudden begin to understand what the true story is and that's very important.
Watch a trailer for We Can't Make The Same Mistake Twice
Sneakers