Purina Builds Legacy of Pet Care Beyond Food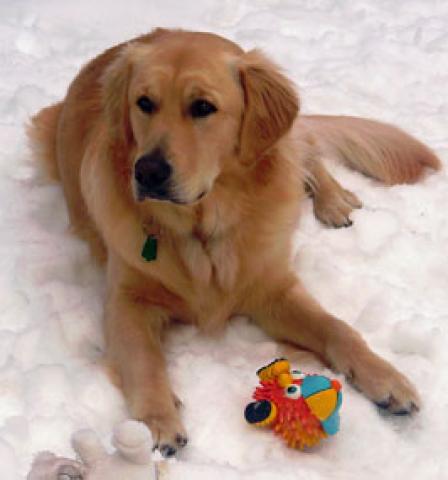 The name Purina has been synonymous with pet food for more than 50 years. But for the past couple of them, Nestle Purina PetCare Canada has been supporting a number of education and advocacy initiatives in the pet community through its Purina PetCare Legacy fund.
The fund provides support for service dog and guide dog programs as well as animal shelters. It promotes responsible pet ownership by helping prospective keepers choose appropriate breeds and educating them about the importance of training, socializing and proper veterinary care. It's also the presenting sponsor of Toronto's annual Woofstock festival for dogs and their owners, and helps recognize heroic animals through the Purina Animal Hall Of Fame, which is now in its 41st year and has inducted 142 animals (117 dogs, 24 cats and one horse).
"Our goal is to enrich the lives of pets and those that love them," says PPCL executive director Mary Siemiesz.
The PawsWay Pet Discovery Centre, located in Toronto's Harbourfront Centre, is the home of the hall of fame and a place where people can both learn about domesticated animals and bring their pets to take part in a wide variety of activities.
"Admission is free to this unique centre where all pet lovers — from people interested in a first-time pet through to experienced enthusiasts, professionals and other interested pet-related organizations — can come together to learn, discover and celebrate the world of cats and dogs," says Siemiesz.
Siemiesz won't disclose how much money has gone into PPCL, but says much of its cash is being directed at the moment to PawsWay since it's still in its early days.
"Our next area of giving is in support of numerous programs and registered charities," she adds. "Our charity of choice is Lion's Foundation Dog Guides of Canada, which we support through funding, through product donations and the Purina Walk for Dog Guides, of which there are over 160 walks across Canada."
Hall of fame inductees honour Canadian pets and service animals that have saved a human life and shown outstanding courage, loyalty and intelligence through such acts as fending off wild animals, protecting against house intruders and rescuing lost or injured victims.
Inductees are selected by a panel of Nestlé Purina PetCare representatives who review submitted nominations from pet owners through the company website and media coverage praising heroic animals.
Induction ceremonies are held every May, and pets and their owners are hosted for a weekend in Toronto leading up to the big event. They receive a medal, an oil painting of the special animal and a year's supply of pet food. And for the third year, PPCL is partnering with the Animal Planet television channel to produce a Purina Animal Hall Of Fame special to shine a brighter light on these admirable creatures.
While all of these initiatives are good for karma — as is Nestle Purina PetCare Canada's charitable contributions to the United Way and to hospitals in the Mississauga, ON area that's home it its head office and largest pet food factory — it's also hoped that they'll have a positive effect on the company's bottom line.
"Some of our PawsWay patrons have indicated they intend to change brands once they were made aware of the work we do with the Purina PetCare Legacy," Siemiesz explains.
"Of course we can always do a better job of making people aware of some of these programs. We are truly passionate about pets and it is our intention and hope that our customers appreciate the support and resources Purina provides to the pet community – and that these programs go well beyond the bowl."
2009 Purina Animal Hall Of Fame Inductees
JAROD
This eight-year-old Chow Chow was adopted by Donna Perrault in July 2006. When a black bear entered her back yard in Genelle, B.C. last fall and went after the family's other Chow Chow, Meesha, Perrault and Jarod both ran out and the dog lunged at the predator. The bear attacked both dogs and then swatted Perrault, after which Jarod repeatedly bit the bear until it turned all its attention on Jarod and ran after him, allowing Perrault and Meesha to get inside. She opened her door and called for Jarod, who came running into the house, with the bear nowhere in sight.
NEMO
This five-year-old cat woke up Angela Papadimitriou early one morning in her Toronto bedroom and, when she turned to her husband Peter to discuss Nemo's behaviour, he didn't respond. She found that he wasn't breathing and didn't have a heart beat. She called 911 and administered CPR until paramedics arrived and got his heart beating again before he was rushed to hospital. He's had heart surgery and is recuperating, but the family believes that Nemo sensed something was wrong and that his actions led to saving Papadimitriou's life.
SOPHIE
This 18-month-old Bijon Frise from Olds, Alta. woke up Mary-Ann Lazurko at 5 a.m. one morning last June. Sophie led Lazurko to the room of her 38-year-old daughter Belinda, a severe diabetic. The woman was unresponsive and her blood sugar was at a dangerously low level. Lazurko tried to revive her daughter as her husband called 911. An ambulance arrived, hooked up the woman to an IV and helped her regain consciousness. If it wasn't for Sophie's persistence to alert her owner to her daughter's coma, the ambulance might not have arrived in time.
ACE
This five-year-old Dutch Shepherd was adopted three years ago by Ray Lau and trained as a search and rescue volunteer dog. His first search was a memorable one, as he found 55-year-old Donna Molnar buried in a snow-covered field near Ancaster, ON last December after she'd been missing for three days. The woman was rushed to hospital and survived her ordeal.
Nike