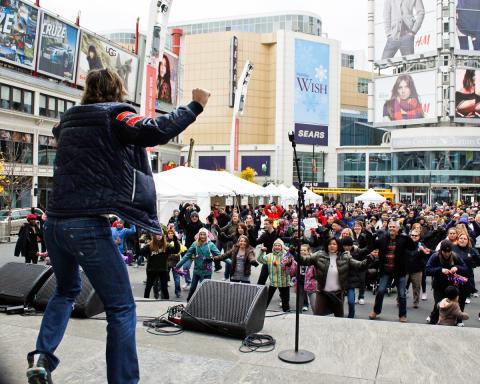 For the first time, a group of current and former Covenant House residents will be joining the 4th annual Covenant House Step Up for Street Kids 5K walk. The youth/alumni team will be led by a young lady named Michelle.
The walk begins and ends at Yonge-Dundas Square in Toronto this Saturday (Nov. 12.) and there will be pizza, snacks, music and information on Covenant House available for participants and supporters alike.
The afternoon kicks off at 1:30 p.m. with a performance by  5th Avenue, while walkers register. Opening ceremonies start at 3 p.m. with CityNews reporter Anna Vlachos as the host and Habitual Fitness from Mississauga, ON, pumping up the crowd.  The route sticks to the downtown core, where Starbucks will have 10 warming stations set up along the way.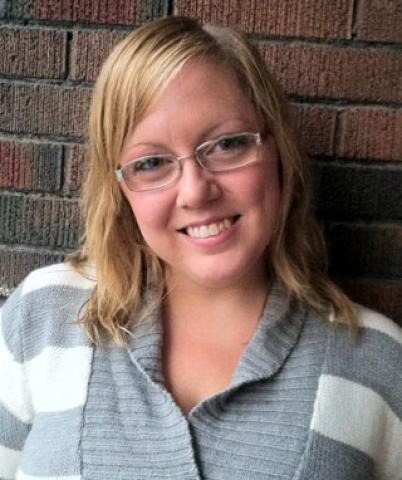 Covenant House was founded in 1972 and has since helped millions of kids with branches in the United States, Canada and Central America. It is the largest privately-funded agency in the Americas providing food, shelter, immediate crisis care, and essential services to homeless kids.
In Toronto alone, some 2000 kids sleep on the streets, according to the stats provided by Convent House.  Last year, about 4,000 kids utilized the services at Covenant House, including shelter, education, healthcare, counseling and employment assistance. The organization relies on donors for more than 80 percent of its $18.8-million operating budget.
About half of the homeless youth come from middle and upper-class homes, the press release states, including Michelle, the leader of the Covenant House alumni and residents Step Up team.
"Michelle grew up in the GTA, got good grades and didn't get into trouble, until she went to high school, where she met a new crowd and started using drugs," the release states. "Once she was hooked, Michelle began to steal from her family to get her fix (Read her story here)
"Thankfully Michelle found her way to Covenant House, where she spent a year getting back on track. She just completed her Addictions and Community Service Worker training and is looking for work in the field. Michelle is dedicated to supporting the people and the place that helped her find her way through troubled times. "
The event is expected to raise more than $80,000 for Covenant House.     .
For more info, visit covenanthouse.ca/walk    
To see what Motley Crue's Nikki Sixx told samaritanmag.com about his involvement with Covenant House, click here.
Air Jordan 1 Mid "Chicago Black Toe" Black/Gym Red-White For Sale