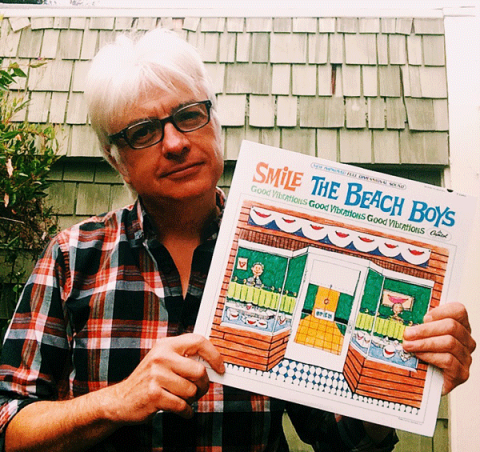 Dismayed by what he saw as a social media backlash against the ALS Ice Bucket Challenge after it became a hugely successful viral fundraising initiative, Tom DeSavia says he shook his head, at first, before having an idea of his own. Take a photo with a record (or cd or tape) that helps make life better for you, then donate any amount you can (minimum $5) to MusiCares.
"I've always been an advocate for musicians and songwriters, so I can tell you that it's the songwriters and musicians who get paid last, and now even less than ever, " DeSavia — head of creative Services for SONGS Music Publishing in Los Angeles and a 25-year veteran in the music business — tells Samaritanmag.
"This is what drives me crazy. People don't realize this stuff. We get to read all the cute articles about how the music business is hurting, well I don't fucking care about the music business. I care about these songwriters who don't have insurance, or 401Ks, but they still have to pay for their kids school and healthcare. That's why MusiCares is my favorite charity."
MusiCares, the charitable arm of The Recording Academy, the organization behind the annual Grammy Awards, "provides a safety net of critical assistance for music people in times of need. MusiCares' services and resources cover a wide range of financial, medical and personal emergencies, and each case is treated with integrity and confidentiality," it reads on its web site. "MusiCares also focuses the resources and attention of the music industry on human service issues that directly impact the health and welfare of the music community."
DeSavia, who is also the co-host, with Eric Gorfain, of the popular Live from High Fidelity Podcast, says he learned a great deal about the lives of music professionals during his time at ASCAP's L.A. office and during a stint in A&R for Elektra Records. A true connector, DeSavia has many friends in the industry, and over the years has helped nurture a lot of its best musicians and songwriters. He's also seen some of them stumble into ill health, addiction, and financial ruin. That's where MusiCares comes in. DeSavia has seen them literally save the lives of music business professionals, from the band room to the boardroom.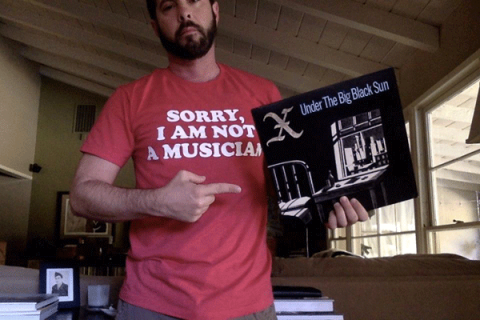 "They're just this amazing organization there to help out music people on both sides of the desk," DeSavia gushes over the phone from Sherman Oaks, near L.A. "Erica Krusen, a senior director there, is one of the most generous, compassionate, altruistic individuals I've met in this business, and just like everyone else at MusiCares, it's their passion that keeps it going. It's so much more than just writing a check, they keep tabs on things, and get results."
When the ALS Ice Bucket Challenge phenomenon — that has seen such musicians as Rush's Geddy Lee, Foo Fighters, 50 Cent, Chris Martin, Garth Brooks, Katy Perry, Chris Brown, Lady Gaga,, Miranda Lambert, Tommy Lee, Michael Buble, Jimmy Buffett, Drake and Jon Bon Jovi  participate, some getting quite creative and clever, going beyond simply dumping a bucket of ice on their head — also got naysayers, it quite frankly ticked DeSavia off.
"The backlash was fucking hilarious to me," DeSavia deadpans. "Yeah, maybe people's vanity was behind their giving, but I thought 'Great, whatever motivates people to give!' I don't have the actual numbers, but I heard that last year at this time the ALS fund had received something like 1.8 million dollars and this year it's closer to 50 million. And not only that, I've seen friends posting that their kids now know what ALS is. So these things promote awareness, and I see zero bad coming from that. It's the best annoying viral thing I've seen."
While supporting ALS research, DeSavia also saw that maybe icy water wasn't the only medium for viral fundraising. And being a well-connected record store junkie, deeply fluent in social media, he had another idea. Crossing the room, DeSavia plucked out his beloved vinyl copy of Under The Big Black Sun, by the seminal L.A. band X from his record crates, and took a selfie. Next, he posted the photo on Facebook, along with a note challenging his like-minded music lovers to donate, as he had just done, anything they could afford to MusiCares.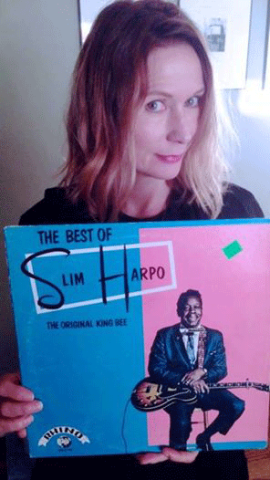 And thus, the MusiCares Challenge was born.
"I thought, wouldn't it be amazing if this notion of vanity-giving, and social network related viral donation, became a thing? Maybe it could replace all the cat videos, you know? There's a minimum $5 donation on the MusiCares site, but if a lot of people give just five bucks then it will make a huge difference."
His original post on Facebook read:
"I invite my friends Rosanne Cash, Rhett Miller, and The Section Quartet to join me in the #MusiCaresChallenge.If you'd like to participate, the rules are below:
"Take a photo with a record (or cd or tape) that helps make life better for you. Music that you reach for when you need comfort, or just want a soundtrack for living life. Then donate ANY amount you can (minimum $5) to MusiCares, at the link provided below.
"MusiCares helps musicians in need. Their very existence can literally save the lives of those that provide the soundtrack to ours.
"Take your photo, tag three people to do the same, and throw a couple of bucks to MusiCares. Let's see if we can keep the trend of viral donating going...
"Donate any amount you can here: https://secure.grammy.org/musicares/donate/65891".
Those taking the challenge on Facebook and Instagram are asked to hashtag their picks using #MusiCaresChallenge.
DeSavia has tapped into some powerful symbolism with the MusiCares Challenge, saluting the albums that have helped make our lives better while giving back to the people who make the music itself. And he has nothing but boundless praise for the people at MusiCares.
"I've had at least a couple of people in my life that have really been helped by them in the areas of addiction," says DeSavia by way of testimonial endorsement. "They've helped them get clean and with other aspects of their recovery."
In addition to drug and alcohol recovery stories, DeSavia notes MusiCares role in the ongoing health woes of his friend, guitarist, vocalist and songwriter Richard Edwards, from Margot & the Nuclear So and So's.
"Richard had been dealing with a mysterious stomach illness for about five or six years, at the time I met him," DeSavia explains. "He wasn't sure what was wrong with him, but because he's a working musician and songwriter, his insurance is crap, and still is frankly, and he couldn't really afford to get a thorough diagnosis, let alone treatment. So for almost six years he was dealing with this pain in his gut, and they weren't able to figure out what it was. It was driving him nuts."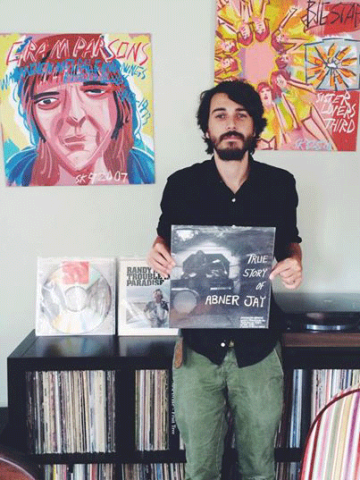 Earlier this year, Edwards was on tour to promote their new album, when DeSavia noticed his condition had worsened.
"He had lost about 35 pounds and was incredibly malnourished," DeSavia recalls. "When I saw him, he was just in such awful shape, so we cancelled the rest of the entire sold out tour, which was a huge financial burden on him."
DeSavia asked Edwards if he could reach out to MusiCares about his situation, and the singer allowed them to get involved. In no time at all, MusiCares had helped the singer to get a diagnosis for his condition, putting an end to half a decade of mystery. DeSavia, protecting Edwards right to medical privacy, shares only that he is currently responding well to treatment.
"Richard had basically given up," says DeSavia, "but MusiCares are not only supplying much needed funding towards his recovery, they're providing equally needed compassion."
Besides the urgency of the mission, DeSavia is adamant that people have fun with the MusiCares Challenge. He explains his own process in selecting the X album he went with.
"I could probably narrow my collection down to 10 or 20 records," laughs DeSavia, "I mean, if I was forced to, with a gun to my head. So I have artists that mean so much to me from all walks of life, but it's funny, whenever anybody asks me my favorite album, without thinking, it's always Under The Big Black Sun. I don't know why, because there are artists that I've probably listened to more, it's just something about that album; it's like comfort food to me. This record has been a great soundtrack for when I'm happy or when I'm sad. One of my strongest memories, period, was hearing the song 'Hungry Wolf' on the radio for the first time and kind of going 'Oh fuck, what's that?' Nothing quite sounded like that, and to this day it still sounds fresh to me"
Upon hearing that I had taken the challenge, made a small donation to MusiCares and posed with the Beach Boys album Smile, DeSavia smiles also, pointing that the fact that Brian Wilson's story provides an unintended, yet apt, point about musicians and health.
"I love that you chose Smile," says DeSavia. "I mean, Brian had his share of troubles health wise over the years, but can you imagine a Brian Wilson of today trying to get help for his issues? Literally, the only reason Richard Edwards is still alive is because MusiCares cared. And they do this in all areas of health, addiction and financial distress. I've seen them really help out my friends. We all want to support a million charities in our lives, and this was the moment where I found mine."
What could be more fitting for anybody who loves music than sharing that love with the people who make the music itself?
Air Jordan