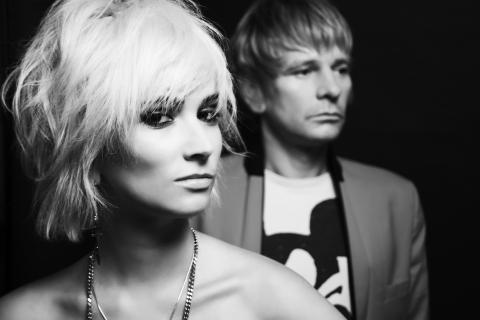 Teen Cancer America and Teenage Cancer Trust have a new musical ally. The respective US and UK cancer charities, both founded by The Who's frontman Roger Daltrey, will split all sales proceeds from the new covers album, Issues, released by the British duo SSHH, consisting of Zak Starkey (The Who, Oasis) on guitar and singer Sshh Liguz, and featuring a range of guests from Pearl Jam's Eddie Vedder to The Sex Pistols' Glen Matlock and Paul Cook, and Twiggy Ramirez of Marilyn Manson.
The first single and music video is Bob Marley's "Get Up Stand Up," with Liguz and Vedder, Marley sideman Santa Davis on drums and Peter Tosh bassist Fully Fullwood;
The album is unique in another aspect.  Choosing to cover 11 rock, punk and reggae classics, Sshh "rallied various A-list guest musicians and vocalists from the original versions of the songs to partake in the making of this record," it says in the press release. "The results, 11 impeccable reinventions of some of the greatest songs ever made in rock and roll and reggae history."
Starkey is Ringo Starr's son who plays drums with The Who. The UK's Teenage Cancer Trust was founded by Daltrey; and Teen Cancer America, by Daltrey and bandmate Pete Townshend.
According to their respective web sites, Teen Cancer America's mandate is to bring pediatric and adult oncology care closer together by educating and supporting hospitals and outpatient facilities in developing specialized units for teens and young adults, while Teenager Cancer Trust is dedicated to providing cancer victims between the ages of 13 and 24 expert treatment and support.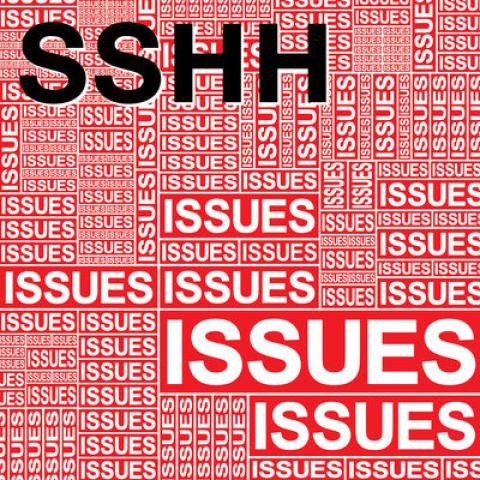 As for Issues, out now on all digital platforms, the collection includes the David Bowie-penned "All The Young Dudes" featuring Mott The Hoople/Bad Company's Mick Ralphs on guitar, The Sex Pistols' Glen Matlock on bass and The Pretenders' Martin Chambers on drums; and Blondie's "One Way Or Another" including Blondie drummer Clem Burke and Steve Fishman on bass.
Rhythm sections of The Sex Pistols, Marilyn Manson, Primal Scream, The Ruts and the Amy Winehouse Band arte included on the album, as well as such prominent producers Youth, Thom Panunzio, Shel Talmy and Nick Launay lending a helping hand either with production or mixing.
Full track listing below, followed by the music video:
1. Problems
Featuring Paul Cook of The Sex Pistols on Drums, Glen Matlock of The Sex Pistols on Bass, Produced by Chris Thomas, Mixed by Thom Panunzio
2. Jah War
Featuring Dave Ruffy of The Ruts on Drums, John "Segs" Jennings of The Ruts on Bass, Produced by Ian Broudie, Dub Mix by Youth
3. Shoot Speed Kill Light
Featuring Darrin Mooney of Primal Scream on Drums, Simone Butler of Primal Scream on Bass, Mixed by Youth
4. All the Young Dudes
Featuring Mick Ralphs of Mott the Hoople on Lead Guitar, Martin Chambers of The Pretenders on Drums, Glen Matlock of The Sex Pistols on Bass, Produced by Zak and Sshh, Mixed by Thom Panunzio
5. Dominoes
Featuring Gil Sharone of Marilyn Manson on Drums, Twiggy Ramirez of Marilyn Manson on Bass, Robbie Furze of The Big Pink on Vocals, Produced and Mixed by Nick Launay
6. One Way Or Another
Featuring Clem Burke of Blondie on Drums, Steve Fishman on Bass, produced by Zak and Sshh, Mixed by Thom Panunzio
7. Back to Black
Featuring Nathan Allen of Amy Winehouse's Band, Dale Davis of Amy Winehouse's Band on Bass, Ian Broudie of The Lightening Seeds on Guitar, Produced by Ian Broudie, Mixed by Youth
8. Private Life
Featuring Martin Chambers of The Pretenders on Drums, Glen Matlock of The Sex Pistols on Bass, Produced by Zak and Sshh, Mix by Youth
9. Get Up Stand Up
Featuring Santa Davis of Bob Marley & The Wailers on Drums, Fully Fullwood of Peter Tosh Word Sound and Power on Bass, Eddie Vedder on Vocals, Produced by Zak and Sshh, Mixed by Youth
10. Babylon's Burning
Featuring Dave Ruffy of The Ruts on Drums, John "Segs" Jennings of The Ruts on Bass, Produced by Ian Broudie, Mixed by Jon Gray
11. Tin Soldier
Featuring Kenney Jones of The Small Faces on Drums, Glen Matlock of The Sex Pistols on Bass, Gem Archer of Oasis on Wurlitzer and Hammond Organ, Produced by Zak and Sshh, Mixed by Shel Talmy
Sneakers