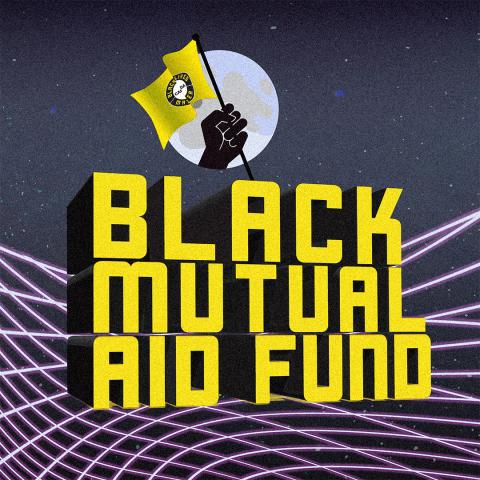 Black Lives Matter Canada has launched a fundraising campaign for the Canada Black Mutual Aid Fund, which will provide a one-time $250 microgrant to one thousand Black individuals and families that are struggling during the COVID-19 outbreak.
Applications open on Feb. 21 though the fundraising effort has already begun. Individual contributions to the Canada Black Mutual Aid Fund can be made on the group's website, and inquiries from larger donations coming from organizations can be sent to supportfund@blacklivesmatter.ca
The announcement comes in the midst of Black Futures Month, a new perspective on Black History Month that focuses on the path to a more equal society and an ideal future for Black people.
Black Lives Matter Canada's mission is to "actively dismantle all forms of anti-Black racism, liberate Blackness, support Black healing, affirm Black existence, and create freedom to love and self-determine."
"Black people in Canada are disproportionately impacted by the pandemic," it explains in the press release. "We work in jobs that are more likely to be deemed essential, and are getting sick at much higher rates than non-Black people." According to Toronto Public Health, roughly one quarter of all hospitalized COVID-19 patients are Black, despite the fact that Black people make up just 9 percent of the city's population.  "We are also dealing with the impact of employment precarity and poverty during the pandemic. Government programs are not nearly enough to make ends meet," it states, hence the necessity for the mutual aid fund to provide additional financial support.
The group has already raised $250,000 which will support 1000 Black individuals/families across the country. Their goal this year is to double that amount. One hundred percent of proceeds go to Canada Black Mutual Aid Fund.
Last year, Black Lives Matter Toronto ran a similar campaign called the GTA Black Emergency Fund. That fund was able to provide 775 individuals in the Greater Toronto Area microgrants of $250, according to the press release. That mutual aid fund was launched before the federal government had announced the Canada Emergency Response Benefit (CERB) last March.
Black Lives Matter Canada hopes to use the momentum from last year's Toronto effort to "extend that support to Black communities all across Turtle Island."  The campaign on social media is #BFMWeKeepUsSafe, or follow IG @blmcanada and Twitter @BLMCanada.