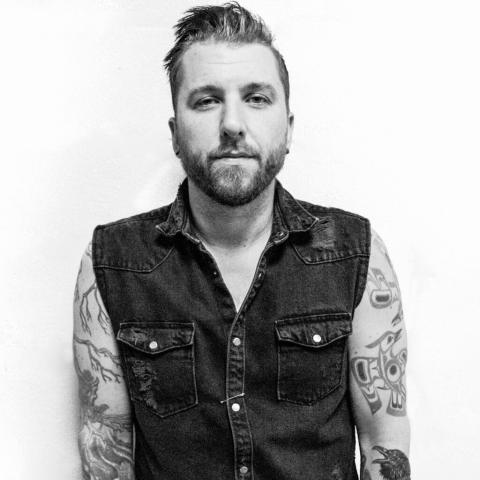 Canadian broadcaster Alan Cross is teaming up with several Canadian musicians for #UnpluggedTogether, an online fundraiser that will feature performances, candid interviews and interactive Q&As, in support of  Make Music Matter and its Healing In Harmony program for trauma survivors to help fuel conversations on mental health and the healing power of music.
The online event series begins Aug. 5 with Three Day Grace's drummer Neil Sanderson and the band The Standstills. Tickets, priced at $15, are available here.
The brainchild of music producer and recently appointed Make Music Matter board chair David Bottrill (Peter Gabriel, Tool, Muse), the program is hosted by Cross and will feature future guests The Trews, Sum 41 bassist Cone McCaslin and Billy Talent guitarist Ian D'Sa.
Make Music Matter originated in 2006 as a single "Song For Africa," produced by Canadian Darcy Ataman, to raise awareness of the AIDS pandemic in Africa. A documentary followed. The pilot for Healing In Harmony was in 2009.
"With this project, we're building community and bringing together leaders in different areas of the music industry who are dedicated to making a difference.," Bottrill explained in a statement. "It's also a unique opportunity for fans to get up close and personal, even if virtually, with the artists who support Make Music Matter's mission."
Developed with with 2018 Nobel Peace Prize winner Dr. Denis Mukwege,  Make Music Matter uses the creative process as a therapeutic tool to help empower marginalized individuals and communities, with the Healing In Harmony program combining psychotherapy with music therapy to help heal trauma survivors, reducing anxiety, depression and PTSD.
The music of the program participants create original songs for personal healing, which are recorded, produced and disseminated through radio, community concerts, social media and major streaming platforms through A4A Records, distributed by Warner Music Canada. All royalties  - including publishing – are sent back to the artists and their communities.
Make Music Matter is currently working in eight countries: DRC, Rwanda, Turkey, Guinea, South Africa, Uganda, and Peru – and will debut in Canada at Fox Lake Cree Nation, Manitoba at some point this year.