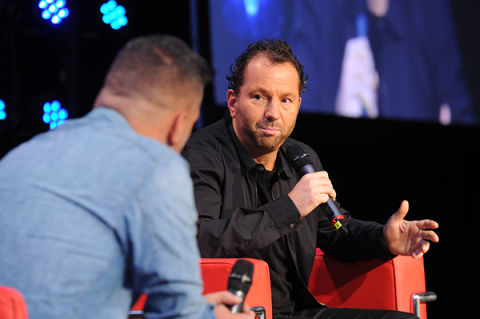 Entertainment promoter Live Nation has surpassed the 1 million mark in the number of free event tickets it has donated to serving military, veterans and families of soldiers killed in combat, via it's partnership with nonprofit Veteran Tickets Foundation, or Vet Tix.
The milestone makes Live Nation the top donor to Vet Tix.
"The support and passion for the Vet Tix mission by the Live Nation and Ticketmaster teams has been vital to our success," Vet Tix founder and CEO Mike Focareto said in a statement.
"The one million tickets donated by Live Nation translates into endless smiles and memories for VetTixers. In many cases, their support also assists veterans, service members and first responders in coping with their post-traumatic stress challenges which leads to positive experiences by attending concerts with family and friends. We can't thank them enough."
Live Nation's event tickets donated since 2014 are valued at around $75 million, the press release states.
The organization on its website outlines how it provides tickets to events to reduce stress among military members and veterans as most attend events with family or friends, and to encourage service members and veterans to connect with their local communities through fandom.
"Sports fans have higher self-esteem and social identity. Identifying with a local sports team provides a built-in connection to others in your community. It provides a sense of belonging in your community or within a group of friends and family," Vet Tix explains on the site. The thrill of victory or defeat at a sporting event, or partying at a music concert, has an healing effect on military members more used to following orders than expressing themselves personally or professionally.
"Cheering or groaning for a favorite team gives people a cathartic release of internalized emotions through a socially acceptable manner. This is especially important in men who have problems expressing their emotions," it states.
The nonprofit, as it teams with sport leagues and entertainment promoters and venues, secures tickets to sporting events, concerts, performing arts, educational and family activities across the nation. The result has Vet Tix, which was launched in 2008, able to provide free and discounted tickets to the more than 21 million military and veterans across the U.S.
Troops and veterans tapping Vet Tix set up accounts and access tickets either via their military bases or a dedicated website. They select the event they'd like to attend, then pay a small delivery fee to receive their free tickets.
And Live Nation subsidiary Ticketmaster last year created new custom ticketing software for Vet Tix's platform to simplify ticket donations by artists, venues, theatres and clubs, while also making it easier for troops and veterans and their families to quickly identify ticket availability.
"Live Nation is incredibly proud to be a partner of Vet Tix, and we're honored to have helped over one million service members and their families create life-long memories together at our concerts and events," Michael Rapino, CEO and president of Live Nation Entertainment, said in a statement. "We know how powerful live music can be, and will continue doing everything we can to share those experiences with our veterans who have given so much."
Live Nation is a key partner for Vet Tix, which on its website reports distributing just over 6.2 million tickets to 81,254 events since 2008. In the last year from March 2018, the nonprofit said it distributed around 2.12 million tickets to military members, who come mostly from the armed forces, followed by the U.S. Navy.
Live Nation is also supporting military veterans elsewhere. In 2017, Live Nation partnered with the veterans' hiring organization Got Your 6, which also works with allies in Hollywood and politicians to foster understanding between the U.S. military and civilian sectors. The company also helped launch a fellowship program to help military veterans to build careers in the entertainment industry. 
Additionally, Live Nation also launched Hero Nation, an internal resource for the company's military veteran employees and their families as it encourages education, networking, and career development opportunities.
(Please support Samaritanmag's original journalism by making a paypal contribution or EMT transfer using  info@samaritanmag.com so we can increase the amount of content and writers we hire. Samaritanmag is the anti-tabloid, covering good people trying to change bad things. Let's make this thing bigger than TMZ.)
nike headquarters Sneakers