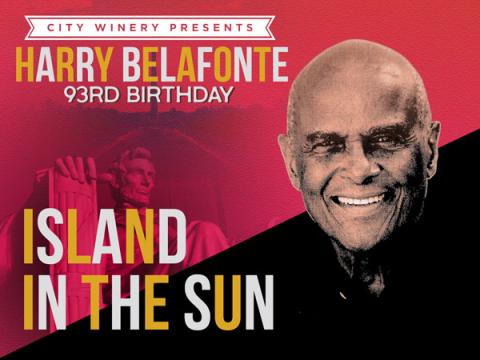 High-profile musicians Maxwell, Common, Sheila E., Talib Kweli and more will celebrate the "King of calypso" Harry Belafonte's 93rd birthday happening March 1 with a star-studded concert event at The Apollo in New York, NY. Net profits from the event will be split between The Popular Democracy Movement Center and the Harry Belafonte 115th St. NY Library.
The event is being called "a celebration of the life and work of Harry Belafonte" and will also feature Aloe Blacc, Alice Smith, Macy Gray, John Forté, Gaël Faye, the Resistance Revival Chorus as well as "many more."
Established in 2012 with offices in New York City and Washington, DC, the Center for Popular Democracy "works to create equity, opportunity and a dynamic democracy in partnership with high-impact base-building organizations, organizing alliances, and progressive unions." The organization creates and supports pro-worker, pro-immigrant, racial and economic justice agendas.
Opened in 1908 with funds donated by Andrew Carnegie, the Harry Belafonte 115th St. NY Library is a branch of The New York Public Library. The branch was renamed in Belafonte's honour in 2017. Some of the programs the library supports include high school literacy improvements, reading help for grade one and two aged children, preserving a people's history of New York's Harlem neighbourhood as well as numerous career, computer and social services.
Belafonte is largely credited with popularizing the calypso genre around the world and had numerous number one albums in the 1950s and 1960s in addition to hit singles such as "Banana Boat (Day-O)" and "Island In The Sun." He has also worked in film and television extensively, including appearances on comedic variety programs like The Smothers Brothers Comedy Hour, The Steve Allen Show, The Muppet Show and The Flip Wilson Show.
Far more than just a popular singer, Belafonte has been on the forefront of numerous humanitarian causes throughout the decades. He was a U.S. civil rights activist in the 1950s and 1960s and was a contemporary of Martin Luther King Jr. He was also an anti-Apartheid activist and helped organize the USA For Africa "We Are the World" musical effort which raised more than $63 million USD ($82.2 million CAD) for African famine relief efforts in the 1980s.
Belafonte has also created Sankofa, which "educates, motivates, and activates artists and allies in service of grassroots movements and equitable change." Sankofa connects artists from various disciplines with grassroots organizations to help magnify and support their causes with a goal of creating increased attention for the issue and, hopefully, positive change.
Some commendations Belafonte has received for his activism include the Martin Luther King, Jr. Peace Prize, the Nelson Mandela Courage Award, the Bishop John T. Walker Distinguished Humanitarian Service Award for his efforts in Africa, the American Civil Liberties Union's (ACLU) Chief Justice Earl Warren Civil Liberties Award, the BET Humanitarian Award and the NAACP's Spingarn Medal. He has also been a UNICEF Goodwill Ambassador and served on various cause-related boards and organizations.
Watch a video about Harry Belafonte's art and activism
nike air overlook apartments Retro High OG Wmns "Panda" CD0461-007 Women/Men Super Deals, Price: $98.03 - Air Jordan Shoes