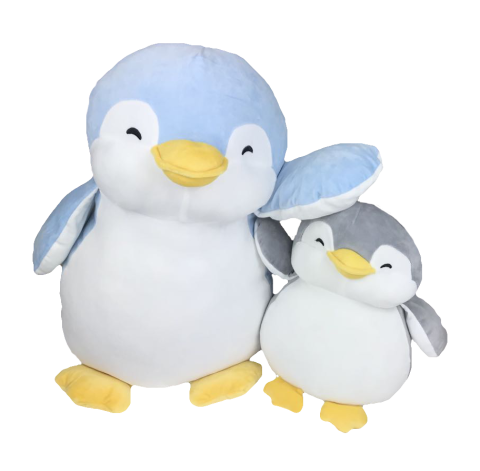 Miniso USA, a popular Japanese lifestyle brand with more than 4000 locations worldwide, is selling a penguin plushie in its 36 U.S. locations for its Adopt A Penguin campaign, which ends on Penguin Awareness Day, Jan. 20. The company's goal is to adopt 200 penguins in support of Oceana by raising $7000 (USD) for the global organization.
According to a blog post on Oceana, the waddling flightless white tie birds are under threat and population decline in some regions from overfishing, plastic pollution, industrial development, invasive predators, and climate change.
The penguin plushies come in nine types, ranging in price from $7.95 to $19.95.
"With the help of our customers, we will adopt 200 penguins in support of Oceana, Inc.," said Miniso president Nancy Yang in a statement. "We will give away the adoption certificates to our customers in gratitude for their support. This is a great opportunity for us to give back to the community, nature, and most importantly our customers."
Oceana works exclusively to protect and restore the oceans on a global scale, claiming to have "won more than 200 victories and protected more than 4.5 million square miles of ocean."
Adopt A Penguin is a part of Miniso Love 2019, for which all its locations around the globe chose a cause to support, including providing healthy breakfast to children to donating household items and food to families in need.
(Please support Samaritanmag's original journalism by making a PayPal contribution or EMT transfer using  info@samaritanmag.com so we can increase the amount of content and writers we hire. Samaritanmag is the anti-tabloid, covering good people trying to change bad things. Let's make this thing bigger than TMZ.)
Air Jordan 1 Mid SE 'South Beach' Green/White-Black For Sale