Miss Globe 2017 Kara Granger, the "kar" in The Karebear Community, is throwing a posh but affordable party at The Thompson Toronto May 3 to raise money for four charities, Sistering, Interval House, The HarryCares Foundation and the Ann Davis Transition Society.
It has been five years since the 26-year-old Granger, an associate consultant at Flowcap Advisory and fashion entrepreneur (Kara Louise Collection, Lusso Bamboo & Duchess Luxury), created Karebear, whose aim is to "raise money for local non-for profit organizations, overseas education sponsorships, and to help local and international street missions."
"I started Karebear because I wanted to have control over where the money was going, and I wanted to support multiple groups that were near and dear to my heart," Granger tells Samaritanmag. "We also do volunteer placement as a way to encourage others to find what causes they are passionate about."
She adds: "We also post all of our receipts online, which shows how much we can stretch a dollar and proves we don't take any profits."
The the black tie/formal event at the Thompson will feature a performance by Juno Award-winning Sean Jones, as well as a fashion show by designer HENDRIXROE. The minimum suggested donation to attend is $30.
The Karebear Community is "a committed team of like-minded individuals who enjoy getting together and helping people" in the Greater Toronto Area.

One of this year's beneficiaries is Sistering, a Toronto-based drop-in to help homeless and transient women. Started in 1980, Sistering was originally created to help provide social services for women who had been discharged from mental health facilities and had nowhere to go. Over the years, though, the organization has expanded its services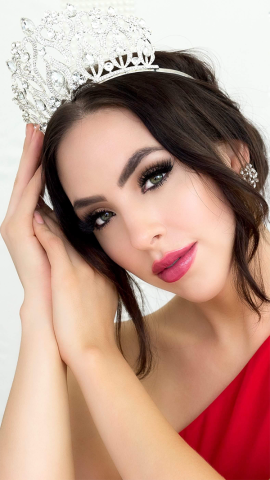 and now also helps women in abusive situations, widows, the pensionless and those impacted by prostitution and drugs.

Interval House is Canada's first shelter for abused women and children and an organization that's working towards ending violence against women. The organization not only aids women and children from escaping violent situations, but it also provides services to help these families rebuild their lives.
Ann Davis Transition Society provides education, prevention and support services to those affected by abuse or violence.

The HarryCares Foundation is an organization that uses basketball to help improve self-esteem and self-confidence in young people. Named after Harry Ezenibe, player development for Raptors 905, HarryCares hosts an annual basketball tournament that includes a life skill learning component for its participants. The foundation also supports Nigerian students hoping to attend schools in Canada and around the world.
"We're finishing up raising the funds needed for the tuitiion of these girls, Destiny and Faith, in Nigeria for two years each at the Lord Guard School in Nigeria," says Granger.

In addition, Karebear Community members are hoping to conduct 10 street missions around the world this year to help those in need. She travelled in 2016 to El Salvador to volunteer at Remar orphanage in El Tunco. But Granger doesn't just do scheduled humanitarian work. On a recent vacation to Peru in February, she delivered toiletries to families there. 
Air Force 1 Sage Low