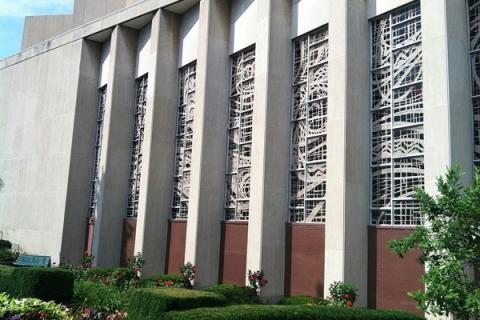 A GoFundMe page set up to support the victims of the anti-Semitic mass shooting event at Pittsburg, PA's Tree of Life synagogue has raised $566,272 USD ($742,311 CAD) since being launched two days ago. The goal is $1 million.
Eleven people were killed and six injured, including four police officers, during the shooting event. Robert Bowers, 46, has been charged with 11 counts of using a firearm to commit murder and multiple counts of two hate crimes: obstruction of the exercise of religious beliefs resulting in death and obstruction of the exercise of religious beliefs resulting in bodily injury to a public safety officer.
The GoFundMe page, which was set up by Shay Khatiri, will donate the funds collected directly to the Tree of Life synagogue to use as they see fit, though Khatiri says the money raised is "meant to help the congregation with the physical damages to the building, as well as the survivors and the victims' families."
The fatalitie are Joyce Fienberg, 75; Richard Gottfried, 65; Rose Mallinger, 97; Jerry Rabinowitz, 55; David Rosenthal, 54, Cecil Rosenthal, 59; Sylvan Simon, 86; Bernice Simon, 84; Daniel Stein, 72; Melvin Wax, 88; and Irving Younger, 69.

According to the Anti-Defamation League (ADL), anti-Semitic events rose almost 60 per cent between 2016 and 2017, including physical assaults, vandalism, and attacks on Jewish institutions. The 1,986 anti-Semitic hate events were the second highest total ever recorded in the U.S. since the ADL began tracking this information in the 1970s. This rise in hate events also coincides with U.S. president Donald Trump coming into power.
On the funding page Khatiri was promoting a simple strategy of support.
"Respond to this hateful act with your act of love today."
Men's Casual Shoes, Trainers, Sneakers