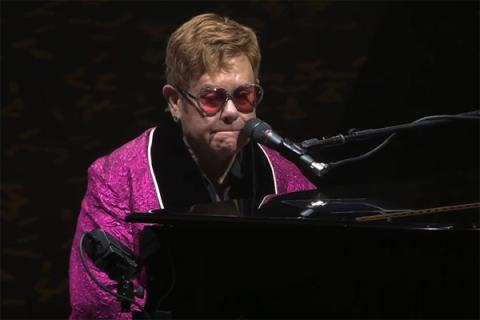 Multiple high-profile musical events including a concert featuring Queen, Alice Cooper and k.d. lang are being planned in Australia as bushfires continue to ravage the country.
Nearly 6,000 firefighters, army reservists and specialists have been deployed to combat nearly 140 separate bushfires around the country. These ongoing fires have been responsible for 27 deaths, burned 10.7 million hectares of land and cause the destruction of more than 2,570 homes. Additionally, experts are now estimating more than a billion animals on the island continent as a result of the fires.
There are a number of ways people around the world can help those affected by these unprecedented fires. The music industry is responding to this devastation with at least two planned high-profile concert events.
The recently announced Fire Fight Australia will take place Feb. 16 at ANZ Stadium in Sydney, Australia and will feature Alice Cooper, Hilltop Hoods, k.d. lang, Olivia Newton-John, Queen + Adam Lambert and a number more musicians to be announced. Nearly 65,000 tickets sold out almost immediately when the event went on sale with an additional 5,000 tickets expected to be added in the coming days. Proceeds from the concert will go towards the National Concert Relief while concert ticket profits and all contributions through the Ticketek service will go towards Red Cross Disaster Relief and Recovery, animal welfare organization RSPCA Bushfire Appeal and various rural and regional fire services.
Other acts confirmed for the Fire Fight Australia event include Amy Shark, Baker Boy, Conrad Sewll, Daryl Braithwaite, Delta Goodrem, Grinspoon, Guy Sebastian, Icehouse, Illy, Jessica Mauboy, John Farnham, Lee Hernaghan, Peking Duk, Pete Murray, Tina Arena and William Barton.
Additionally, music industry officials say planning is in the works for Sound Relief 2020, an event similar to the same-day Sound Relief benefit concert series event which took place on March 24, 2009 in Melbourne and Sydney, Australia featuring Taylor Swift, Coldplay, Kylie Minogue, Midnight Oil, Paul Kelly and Kings Of Leon. That event raised $8 million AUD ($7.21 million CAD) towards fire relief efforts at the time. Though few details have been confirmed for the new event, multiple competing concert promoters have joined forces for Sound Relief 2020, which could take place in up to six different cities (five in Australia and one in New Zealand). A-list performers Ed Sheeran, Elton John and Bruce Springsteen have been contacted about performing.
It's not just arena rockers who've been finding ways to help. Dozens of smaller scale benefit concerts have been happening across the country.
Musicians haven't been haven't been shy about opening up their wallets either. Elton John, who pledged $1 million AUD ($ 900,000 CAD), Pink, Metallica, Nick Cave and Kylie Minogue are just a few of the acts who've made massive monetary donations to fire relief-related causes.
Watch Elton John's Australian bushfire support video
Air Max 1