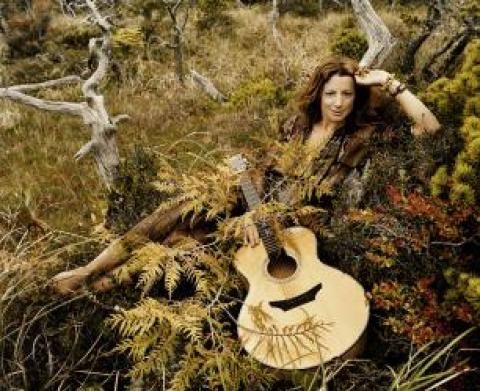 The 2010 Lilith Tour music festival has brought in social media technology platform Involver to launch Choose Your Charity, an audience engagement campaign run exclusively on Facebook. This contest invites local citizens in each city on this summer's tour to have a say in the local women's charity that Lilith will support.
The all-female fronted tour, conceived by singer-pianist Sarah McLachlan, begins in Calgary June 27. Only dates and ticket information until August 10 in West Palm Beach, Florida have been announced so far with at least another 20 more to come.
By becoming a fan of the Lilith Facebook page, users can participate in Choose Your Charity campaign, where they can vote on the pre-selected local women's charities in their cities.
The first round of voting just began and runs until 11:59 PM PST on May 3. At that time, the top five charities from each city will move on to a second round of voting beginning at 10:00 AM PST on May 4 and ending at 11:59 PM PST on May 31.
The Lilith founders—McLachlan, Terry McBride, Dan Fraser and Marty Diamond—will hand pick the local charity winners from the top three charities with the most votes in each city. The 2010 Lilith Tour promises to donate $1 from every ticket sold in a particular city to its chosen local charity, and McLachlan will personally present a check for the amount raised to charity representatives in each city.
The original Lilith Fair raised over $10 million dollars for various women's charities over its three year run, according to the press release issued by Network Music Group.
Among the dozens of artists confirmed on Lilith Tour 2010 are A Fine Frenzy, The Bangles, Beth Orton, Colbie Caillat, Chantal Kreviazuk, Erykah Badu, Emmylou Harris,Indigo Girls, The Gossip, Jill Scott, Ke$ha, The Go-Gos, Kelly Clarkson, Mary J. Blige, Norah Jones, Sheryl Crow, Suzanne Vega, Sugarland, and, of course, McLachlan.
There will be 11 artists on each date, with only two consistencies per show: the Lilith Local Talent Search Ourstage.com winner who starts the day and headliner Sarah McLachlan. The remaining acts on the line-up are constantly rotating from among more than 80 acts. For the list of artists playing each city, please visit LilithFair.com. Tickets are available via LilithFair.com or LiveNation.com.
Supreme