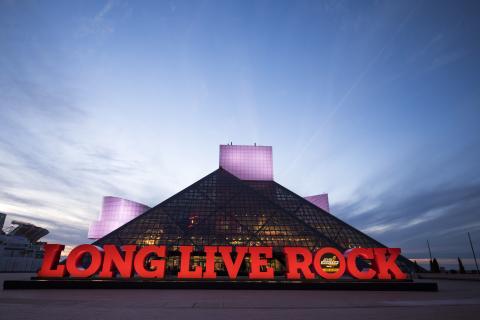 American Electric Power Foundation (AEPF) has given the Rock & Roll Hall of Fame a second $600,000 grant for its free digital learning platform, Rock Hall EDU.
Rock Hall EDU is an online portal and resource guide for teachers and parents that offers resources designed by the Cleveland, Ohio-based museum's education staff to use rock 'n' roll to engage students of all ages in learning about history, language arts, science, math and music.
Users create accounts to access Rock Hall EDU's lesson plans, activities, downloadable activity sheets, presentations, videos, playlists and digitized primary source materials. All materials are searchable by subject, grade (Kindergarten through college), decade (1950s through today) and media type.
"We're honored to receive this funding to grow and enhance our online learning platform, especially in a time where virtual learning is front and center in homes across the globe, " said Rock & Roll Hall of Fame vice-president of education and visitor engagement Jason Hanley in a media release.
Rock Hall EDU's resources have reached more than 744,000 students from more than 5,000 cities in 115 countries around the world, according to the release.
AEPF is funded by American Electric Power and its utility operating units. It provides a permanent ongoing resource for charitable initiatives focused on education in science, technology, engineering and math, and by meeting basic needs for emergency shelter, affordable housing and the elimination of hunger.
Other foundation support may be offered to protect the environment, support healthcare and safety, and enrich life through art, music and cultural heritage.
AEPF's first $600,000 grant to Rock Hall EDU was made in 2017 during the early stages of the learning platform. It has also granted the venue $1 million in support of its Museum 2.0 expansion campaign. The hall of fame plans to recognize AEPF's support through naming one of the future classrooms in the newly constructed space in its honour.
Air Jordan 1 Retro High OG 'Chicago' White and Black-Varsity Red For Sale