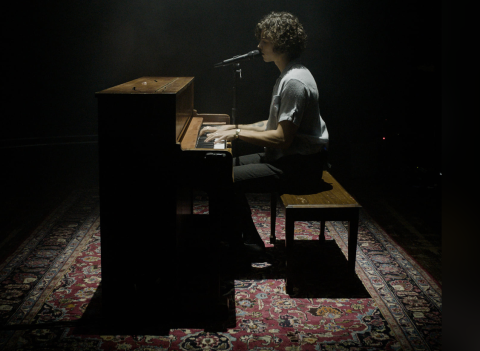 While the release of Canadian pop star Shawn Mendes' fourth album Wonder today is a really big deal, what may actually end up being a bigger deal are the positives that may come out of his Wonder: The Experience livestream benefit concert event taking place Dec. 6.
The livestream concert is the finale of the American Express UNSTAGED series, which also featured performances by Alicia Keys, Sam Smith and Dua Lipa throughout the year. Fans will be able to RSVP to view the livestream for free with an option to donate to the Shawn Mendes Foundation. Additionally, American Express Card Members will have the option to purchase special ticket packages between $25-$300 that include things like behind-the-scenes content, posters and virtual meet-and-greets, with partial proceeds going towards the Shawn Mendes Foundation (SMF).
Mendes, who has long supported numerous causes, launched the Shawn Mendes Foundation in 2019 to platform the causes young people support "and help empower them to use the voice they have to bring change to the world by taking action and giving back." The foundation pursues a number of different actions, from lending Mendes' names to organizations like the youth leadership group Global Citizen Academy, to providing information on issues like Justice For George and Juneteenth, and donating money to worthy causes and organizations. One of the SMF's recent activities was to fund $250,000 for need-based scholarships to participate in the Global Citizen Academy. The SMF has also been active funding COVID-19-related causes, including supporting testing programs at Sick Kids Hospital in Toronto.

"I've wanted to do a livestream concert for a while now with this music, and am thrilled to be able to use the music to benefit a good cause and raise money to support the work of some incredible young changemakers," said Mendes in a press release.
The benefit concert is the last of Mendes' three Wonder Residencies taking place around the album release. The other performances were for The Tonight Show Starring Jimmy Fallon and BBC Radio 1's Live Lounge.
Watch a video about the Shawn Mendes Foundation
Air Jordan 1 Mid "What The Multi-Color" For Sale