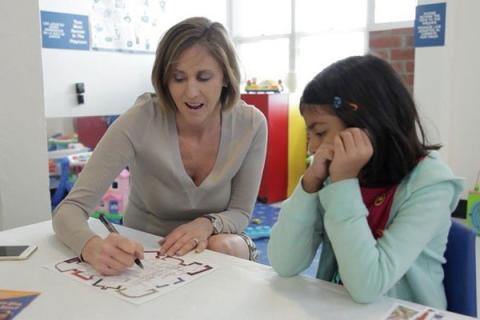 A number of children facing health challenges are getting another tool to address the difficulties they face — a book.
Specifically, the book Digging Deep: A Journal for Young People Facing Health Challenges, written by Rose Offner and Sheri Sobrato Brisson, which is a 140-page journal that combines artwork with writing prompts designed to help get kids and teens writing and talking about the issues they face on their health journeys.
Digging Deep will be distributed free to more than 600 community partners in North America including hospitals, specialty clinics and camps, respite houses and hospices through the Starlight Children's Foundation, a worldwide organization whose express goal is to improve quality of life for children, families and communities around the world. Some of the many things the Starlight Children's Foundation has initiated include the "Get Fit, Get Right" program to combat childhood obesity, PC Pals, which provides laptops for pediatric patients, and Starbright World, a fully navigable shared virtual reality environment linking children from their hospital beds across the country.
"Starlight focuses on supporting the physical as well as the emotional health of young people, so we are thrilled to be able to offer 'Digging Deep' to our network of community partners," says Jacquie Hart, Global CEO, and Starlight Children's Foundation, in a press release.
Offner, a motivational speaker, writer, and visual artist, tells this story on the Digging Deep web site:  "Recently I was working with a five-year-old girl using Digging Deep. The girl couldn't write yet, so I was her scribe. She told me a story about a little girl who was in the hospital with asthma. She was afraid that she would not have enough air and die. The girl was afraid of the doctors, the hospitals, and the tests, and afraid of being alone in the dark.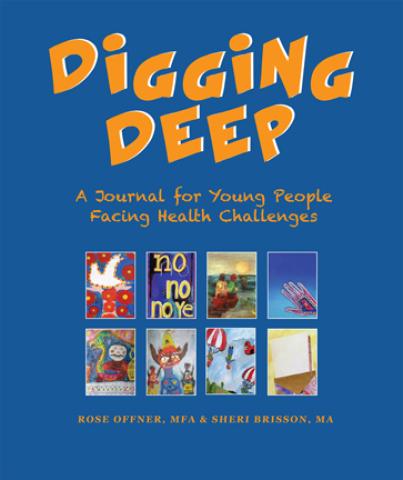 "But then she realized that the medicine, the pumps, and the treatments made her feel better, and she was going to be all right. The girl felt safe. By the end of the story she told me, I could see a noticeable difference – a sense of pride she had gained from finding her own way and having someone else witness her transformation. Even though she was shy, she was able to honestly tell me her story and smile at the outcome."
For Sobrato Brisson, who's a brain tumor survivor with a MA in counseling psychology, helping children and teens build emotional strength and resilience through writing is an important cause of hers.
"Partnering with Starlight Children's Foundation will allow us to reach far more children. We are grateful to have the support of their network," said Brisson.
Sobrato Brisson is familiar with philanthropic causes. The eldest daughter of the Silicon Valley-based Sobrato development family, the members of the Sobrato family have made a point to take up causes both as individuals and through the Sobrato Family Foundation. The family estimates they've contributed $349 million US ($467.2 million Canadian) to community investments over the years. Some of the areas the family contributes to includes English language literacy development, office space grants for non-profit groups and affordable housing funding.
Digging Deep: A Journal for Young People Facing Health Challenges has won a number of literary awards in recent years, including the 2014 Moonbeam Gold Medal Spirit Award, the IPPY Gold Medal Award from the Independent Publishers Book Award, the Mom's Choice Award Gold Medal for Young Adult Books, a Pinnacle Book Achievement Award in the health category and was a finalist for the 2014 Eric Hoffer book award.
Gifts for Runners