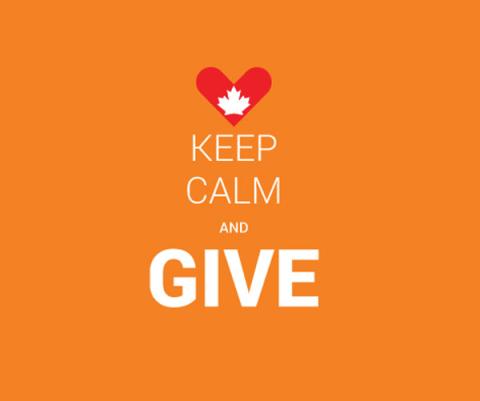 Today, Tuesday, Nov. 29, is Giving Tuesday, the antidote to the relentless buy, buy, buy messages of the previous four days' Black Friday and Cyber Monday commerce free-for-all which began the day after U.S. Thanksgiving.
Started in 2012 by the United Nations Foundation and the New York-based cultural and community centre 92nd Street Y, Giving Tuesday encourages businesses, organizations and individuals to use this date to launch seasonal charitable campaigns. Operating in 71, Giving Tuesday says it activated 700,000 donors for various initiatives in 2015, raising $116.7 million US ($157,228,743 CDN) from its efforts.
The Canadian arm of the Giving Tuesday campaign was organized by GIV3 and CanadaHelps.org. GIV3 is a philanthropic organization whose goal is to encourage Canadians to donate to and volunteer for causes that are close to them. CanadaHelps, meanwhile, is an one-stop umbrella-like donation platform connected to every registered charity in Canada.
The goal is to act as a counterpoint to the consumerism promoted by Black Friday and Cyber Monday.
"Obviously, the total amount of money spent shopping on Black Friday far exceeds the value of donations made on GivingTuesday," said Lys Hugessen, president of GIV3, in a release referring to the amount of giving Canadians did in 2015. "However, we think it's very encouraging to see the growing spirit of giving. GivingTuesday is increasingly seen as a time to turn our attention to the community and support our charities of choice."
In Canada an extensive list of high-profile partners will be taking part in Giving Tuesday. Interac will be donating money to United Way Canada today, Bank of Montreal is matching any purchase of a "survival gift" through the Canadian Red Cross, and Copernicus Education Products are matching any donations made towards Nature Conservancy Canada. These are just a small list of the partners involved in Giving Tuesday which also include the likes of Facebook, Twitter, Canadian Tire, YWCA Canada and hundreds more.
Watch a video explaining Giving Tuesday
Nike SB