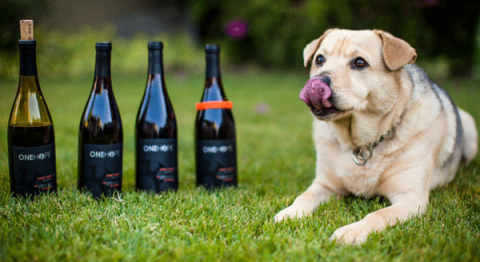 ONEHOPE was launched six years ago by eight Southern Californian wine industry colleagues eager to make a difference and so far has raised more than $1 million for various non-profits through a variety of products and services.
Cornerstone to the business is ONEHOPE Wine, produced in partnership with Rob Mondavi Jr. Every bottle makes an impact is its motto. Fifty percent of profits from sales goes to charity. Each varietal of wine is assigned to a different cause, so sparkling wine aids childhood hunger, a pinot noir benefits pet adoptions and reserve pinot noir provides clean water; a zinfandel supports troops; one chardonnay fights breast cancer while two other reserves go to support education for girls and to find a cure Alzheiemer's Disease; a sauvignon blanc funds environmental causes and so on.
Among the recipients are Cure Alzheimer's Fund, American Cancer Society, Keep A Child Alive, Team Rubicon, and American Society for the Prevention of Cruelty to Animals (ASPCA). The other 50 percent of profits covers business operations. Prices range from $18.99 (U.S.) to $44.99 (U.S.)
ONEHOPE has since developed additional products, brands and "experiences" including ONEHOPE Weddings (which allows brides and grooms to serve wine benefiting charity), HOPE at Home (fundraising through private at-home/at-work wine tastings), the ONEHOPE Foundation (which monitors the "dollar-to-impact" ratio of the business while offering consulting services to other CSR-keen companies) and ONEHOPE Coffee (which funds micro-loans).
What's more, ONEHOPE Wine has quickly become a recognizable cause-centric brand, widely available in U.S. hotels, restaurants, bars and nationally at retail behemoth Whole Foods. Soon, bottles will be on shelves in Canada.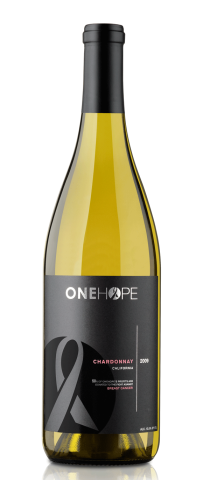 It all started when co-founder and current ONEHOPE Wine CEO Jake Kloberdanz was stocking shelves for his previous gig. "There were eight of us and we all came from Gallo Winery, which is a distributor of wines here in Los Angeles," ONEHOPE Wine president and co-founder Tom Leahy tells Samaritanmag from his office.
"We were working the Orange County area and Jake noticed that cause marketing coming together with products like Yoplait and Campbell's soups were getting prominent display in stores. A light went off. It took us a year to get it together, but by 2007, Jake and myself and six others put together what became ONEHOPE."
The Universe quickly made its approval clear when a chance encounter between another ONEHOPE co-founder, sales VP Sarah Gora and Michael Mondavi — scion of the famous California wine producing family — resulted in a partnership that gave the fledgling company instant credibility and cachet, not to mention a gateway to a wide selection of delicious wines.
"Sarah was working a trade show and a gentleman came up and started asking a bunch of questions about our product and our mission and was very intrigued. After she had answered all his questions, he gave her his card and said, 'Let me know if there is anything I can do to help.' Sarah looked at the card and realized it was Michael Mondavi she was talking to.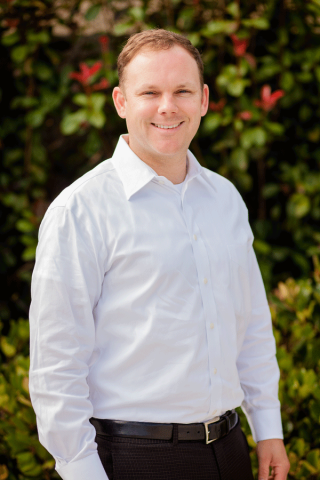 "We reached out to them and worked out a partnership where Michael and his son Rob Jr. — son and grandson of the company founder Robert Mondavi — sourced and produced our wines. It's been an incredible partnership," says Leahy. "A big part of our mission is making sure the consumer knows what they are participating in and understands the impact they are having on the community when they purchase a bottle of our wine."
Not surprising for a California-based company, ONEHOPE Wine features a celebrity label in its roster: former Hootie & the Blowfish singer Darius Rucker has a Signature Series under the ONEHOPE aegis, with half of all proceeds aiding non-profits assisting children with disabilities. Price for three bottles of the Napa Valley Cabernet Sauvignon in a wood box is $180 or one for $60.
"Darius has been a great partner and we have a couple more people on the list that we hope to narrow down," Leahy confirms. "It's definitely something we'd like to do more of in the future."
In addition to transmitting the charity message at the consumer level, ONEHOPE is talking to corporations as well. As Melissa Lake, executive director with the ONEHOPE Foundation explains to Samaritanmag, "We also work with a variety of other for-profit companies in a consulting relationship where we help them figure out the best way to give back based on our experience. That was really the impetus for the Foundation (which launched in 2009): to share our best practices and help other businesses support causes without necessarily having to set up their own foundations in-house.
"By having this robust portfolio of about 200 thoroughly vetted non-profits which we currently have, it allows us to recommend the top charities in this country — in the world, really — for other for-profit partners to work with as well."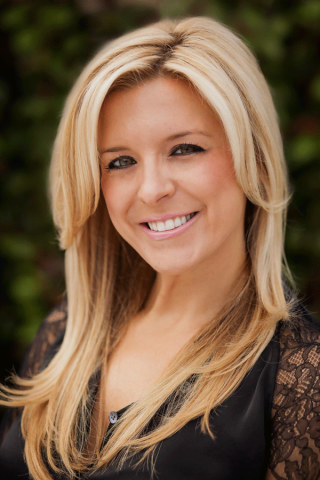 Lake allows that the charitable landscape is a crowded place. Still, she insists ONEHOPE's unique approach — pairing specific wines with numerous causes and making sure ONEHOPE donations bring transparent results consumers can see — sets it apart.
"Our mission is to make a social impact in a quantifiable way and that's really a differentiator for us," she says, confirming that she had a ONEHOPE Wedding recently. "Plus we are cause-agnostic; we support many causes.
"Our non-profit partners can tell us exactly how much impact consumers are making when they purchase a bottle of ONEHOPE Wine: every bottle of sauvignon blanc plants a tree, every bottle of our sparkling helps connect a child with 10 meals. We really try to work in a way that tells that story to the consumer in a concise and understandable way."
Similarly, ONEHOPE Coffee, which launched last December and is currently available online, gives 50 percent of profits to microfinance organization Kiva which offers microloans to low-income individuals to help lift themselves out of poverty.
"People seem to love the product and being able to make a donation to micro-loans is really exciting," Leahy adds, echoing Lake's enthusiasm for the venture. Leahy and Lake also sit on the Foundation's four-member board alongside CEO Kloberdanz and tech-company superstar Joe Lonsdale who serves as chairman.
"You know, six, seven years ago we were selling wines out of the backs of our cars. Today, we have full distribution across the U.S. and we sell to Puerto Rico, China and Canada," Leahy says. ONEHOPE just launched a distribution deal with Kruger Wines & Spirits in Canada. "They are great at building brand.
"It's been really exciting watching consumers latch onto both our story and our product. Our success in the U.S. has us convinced we can do this on a global scale. And world domination," he chuckles, "would be really cool."
Air Jordan 1 Retro High OG 'Chicago' White and Black-Varsity Red For Sale