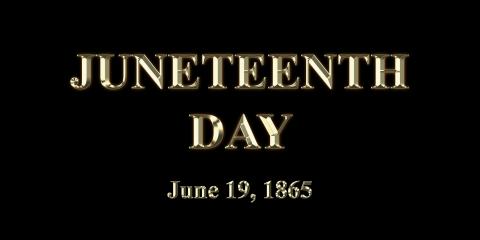 Bandcamp will hold its second annual Juneteenth fundraiser (June 19), where it donates all of its share of sales to the NAACP Legal Defense Fund to support its ongoing efforts to promote racial justice through litigation, advocacy and public education.
The online record store and music community held its first Juneteenth fundraiser last year in response to the murders of George Floyd and Breonna Taylor, as well as the long-standing structural oppression, state-sanctioned violence and daily racism faced by Black people and people of colour, including employees and artists in the Bandcamp community.
Juneteenth celebrates the emancipation of those who had been enslaved in the Confederate states. It's held annually on June 19, the anniversary date of the June 19, 1865 proclamation of freedom from slavery in Texas. Juneteenth originated in Galveston, Texas and is now celebrated throughout the United States.
"We've been inspired by and joined in the growing call for racial justice and equity, and have celebrated the many new reforms, practices, and policies that bring us closer to a world where Black people and people of color can thrive without fear of violence and oppression," Bandcamp co-founder and chief executive officer Ethan Diamond said on the Bandcamp site in announcing the initiative. "At the same time, we are nowhere near where we need to be, and there is still much work to be done."
This annual fundraiser is part of Bandcamp's larger ongoing commitment to racial equity. It has vowed to continue to promote diversity and opportunity through: its mission to support artists; the products it develops; the artists it promotes through Bandcamp Daily and Bandcamp Radio; how its team works together; who and how it hires; and its relationships with local Oakland, Calif. organizations.
Bandcamp supports these Oakland racial equity organizations:
Bandcamp launched in 2008 and fans have paid artists and their labels U.S.$753 million using its service since then. When a person buys something on Bandcamp, an average of 82 per cent of the money goes to the artist or its label — typically in 24 to 48 hours — and the remainder covers the company's revenue share and payment processor fees.
People have bought 17 million digital albums, 6.7 million tracks, 2.4 million vinyl records, one million CDs, 550,000 T-shirts and 550,000 cassettes from Bandcamp in the past year.