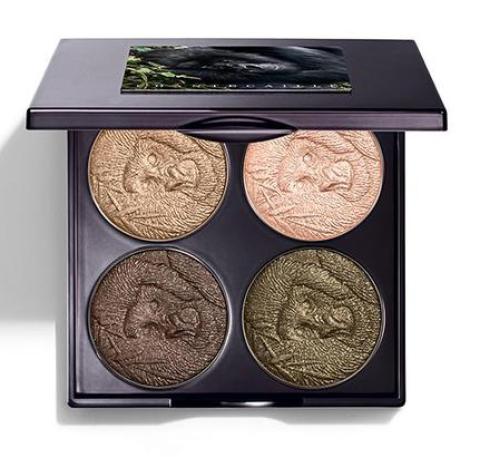 For a dozen years, Chantecaille Beaute Inc. has been creating charity eye shadow palettes that benefit various conservation issues, including the environment and the protection of elephants, lions, wolves and bees.
The current offerings include the Save The Forest Eye Palette ($85 U.S.) with a portion of the proceeds going to the Rainforest Alliance, as a result of the Chantecaille family's 2016 trip to the Congo, where they witnessed the destruction of the forest habitat of mountain gorillas, according to the company's promotional materials.
The Congo Basin alone is home to 10,000 species of tropical plants, 400 varieties of mammals, 700 kinds of fish and 1000 types of birds, including such endangered species as lowland and mountain gorillas, chimpanzees, bonobos and forest elephants.
With less than 850 mountain gorillas remaining in the world, the Chantecailles are doing their small part to assist the Alliance, which has prevented more than 4.4 million hectares of deforestation in high-risk landscapes and forest frontiers.
Another current item, the Mermaid Matte eyeshadow trio ($95) will share five percent of the proceeds between the Elephants and Bees Foundation, Sheldrick Wildlife Trust and the Lion Guardians.
The Elephants and Bees Foundation focuses on helping African and Asian farmers ward off African Elephants whose habitat has been disrupted by new development and farmland plots.  By using "beehive fences" to dissuade elephants from raiding farms for nutritional produce — and also planting crops that don't appeal to pachyderm tastebuds — the animals remained unharmed and the farmers generate another source of income from the "elephant-free" honey that they collect from the fences.
The David Sheldrick Wildlife Trust serves as a haven for endangered elephants and rhinos, and covers such conservation territories such as The Tsavo Conservation Area, the Kibwezi Forest and Project Amu, including approximately 93,000 acres in total. Aside from natural sustenance projects to hiring two full-time anti-poaching teams to preserve their safety.
Lion Guardians is also a conversation organization promoting human/lion co-existence across Kenya and Tanzania.  The team consists of more than 80 East Africans who are actively protecting lions across 5,500 sq. km (1.3 million acres.)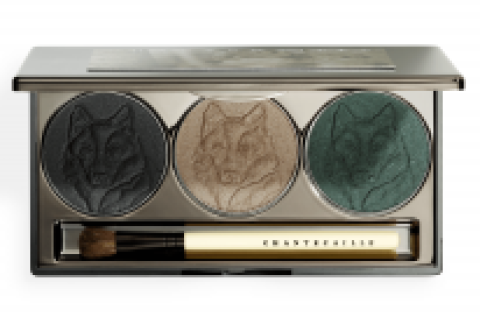 Another product tied to nature conservation is the Protect The Wolves Eye Shade Trio ($70), with partial proceeds donated to Conservation Northwest, an organization toiling to returning wolf populations to the Pacific Northwest to maintain the balance of nature. Conservation Northwest reports that the number of wolves in Washington rose to 115 in 2016, still illustrating a rather low total for the species in that area and the need to continue to raise the population of this predatory treasure. Five percent of the proceeds of this Eye Shade Trio will be donated to Conservation Northwest.
Founded by Sylvie Chantecaille in 1997, this Manhattan-based, family-run business offers creams, moisturizers and other personal care products that are botanical-based, priding themselves on being "cruelty-free," as well as free of "phthalates, sulphates, detergents, mineral oil, petrolatum, palm oil, synthetic colors, synthetic fragrances and GMOs," according to its website.
Since 2006, Chantecaille has launched 22 limited edition cosmetic collections to benefit conservation causes surrounding the ocean, endangered animals and the environment.
In Canada, Chantecaille products are found at Saks Fifth Avenue Toronto and Holt Renfrew in Toronto and Calgary.
Jordan Ανδρικά • Summer SALE έως -50%