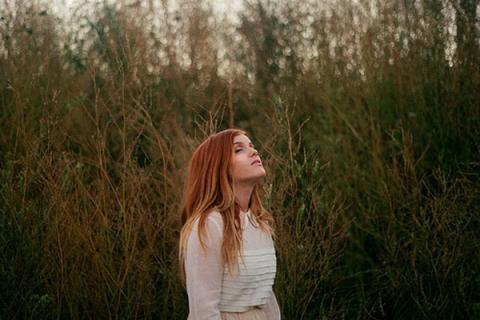 Ali Milner, once signed to ex Canadian Idol judge Zack Werner's record label and most recently a top 3 finalist on reality talent search Cover Me Canada, has written a song to benefit the Kelty Patrick Dennehy Foundation, which provides education and program support to help reduce depression-related teenage suicide.
Teenage suicide is the second cause of death in Canada and the third cause in the U.S. For each completed suicide, it is estimated that there are 100 attempts, according to Statscan. Suicide accounts for 24 percent of the deaths in Canadians ages 15-24.
The piano-based ballad "For The Light," co-written with Dane Stevens of the band Tough Lovers, is available for download for a minimum $1 donation. All the proceeds go to the Foundation to distribute towards local projects in the area of care, education and research in mental illness.
Milner, 22, has been working with Kelty Patrick Dennehy Foundation since she was 14. She was born in Whistler, BC, where the Dennehys are based.
"I chose to work with the Kelty Patrick Dennehy Foundation for several reasons," Milner tells Samaritanmag. "Their goal in shedding light on [fighting] the stigma of mental illness is something that's so important in my opinion. Depression really is a killer and yet, it's still something we'd rather not talk about. 
"I've actually been working with them for years and have seen their diligence, drive, and passion firsthand. They're so true in what they do, they really want to help people and make a difference. They already have in so many lives. It's absolutely incredible to see."
Milner wrote a song for the Dennehy's on her 2006 self-titled debut entitled "My Beautiful Boy."  She has since performed at countless events for their foundation.
Kerry and Ginny Dennehy started the foundation in 2001 after their 17-year-old son Kelty committed suicide early that year during a short battle with depression.
"With a focus to remove the stigma of mental health diseases and to raise needed funds for projects in the area of care, education and research, The Kelty Patrick Dennehy Foundation went on to raise over 4.1 million dollars," it says on its web site.
The video for "For The Light" — shot for free by Benjamin Schuetze of Sky Yeller Productions at East Vancouver Cultural Centre (which donated the venue) — features Milner live at the grand piano. Interspersed with the footage is text of Kelty's story and how "his friends, family, doctors and psychologists were never able to access, understand or manage his depression" and his parents' goal with starting the Foundation in his name.
"The lyrics in 'For The Light' are all about the struggle and loss of self in depression; the struggle between light and darkness," Milner says. "Although the actual phrase 'for the light' is only said a couple times throughout the song, I felt it was an appropriate title because that's really what the song was written for; the light. I'm hoping the song and video will raise awareness, funds, and educate those that are unfamiliar with mental illness."
Air Jordan 1 Retro High OG "Board of Governors" White/Black-Royal Blue