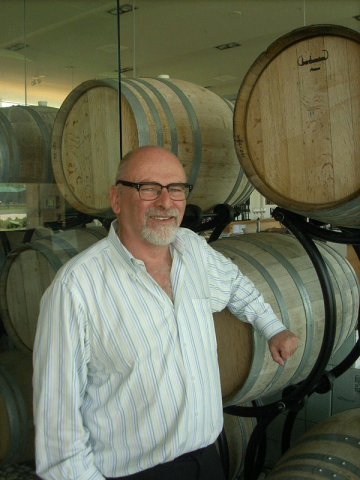 Winemaker Bill Redelmeier is the kind of guy who makes environmental sustainability seem really cool. And he will happily blab your ears purple about the critical importance of local and seasonal agricultural practices while telling you straight up that spreading a green message is his life's mission.
Along with wife Marilyn, Redelmeier is the owner/operator of Southbrook Vineyards, tucked into bucolic Niagara-on-the-Lake, Ontario. Amid the dozens of wineries operating in the region, Southbrook is highly unique, and not just because it's Ontario's largest organic winery by volume and dollars.
Every single touch-point of Southbrook's business is environmentally friendly, including the winery's stunningly beautiful HQ designed by famed architect Jack Diamond of Diamond Schmitt Architects (Toronto's Four Seasons For The Performing Arts, La Maison Symphonique de Montréal, St. Petersburg's New Mariinsky Theatre) and boasting an eco-friendly checklist of recycled and locally sourced materials that would wow David Suzuki.
Like the organic winery itself, the building is an extension of Redelmeier's passionate vision for a better planet, something he has honed since childhood working the family farm. "Being a farmer is what sustainability is all about," he tells Samaritanmag, "and a farmer is what I've been all my life."
Southbrook's goal, as stated on its website, couldn't be clearer: "Great wine. Our pursuit of this ideal has shown us the importance of organic and biodynamic viticulture.
"It has instilled in us a respect for the soil, water and ecosystems upon which great wine, and our planet, relies. From the beginning, we sought to provide a good example of what is possible in Ontario, and to pursue certification to back it up."
Myriad certifications aren't the only thing backing Southbrook up, though it is Canada's first winery to have its vineyard certified by Demeter, the international body that oversees biodynamic agriculture.
There are heaps of awards and accolades too, including (but not limited to) the Organic Council of Ontario's Innovation Award, the Ontario Association of Architects' 2010 Design Excellence Award, the Lieutenant Governor Award for Excellence in Ontario Wines for the 2009 Triomphe Chardonnay, the Niagara Entrepreneur of the Year Awards 2012 for Environmental Enterprise and innumerable gold, silver and bronze awards for various wines.
"I love it when people tell me I can't do something," the engaging Redelmeier offers from inside Southbrook's lovely and 95 percent naturally lit hospitality pavilion, which became the first winery building to receive the Gold level of LEED (Leadership in Energy and Environmental Design) certification from the Canada Green Building Council (CaGBC) in November 2008.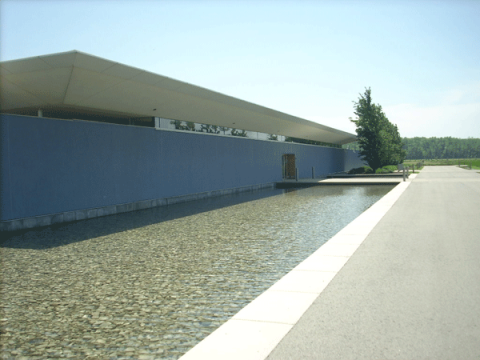 "What we're trying to do here is take a challenge and beat it. We found this property, which basically had nothing on it when we bought it on the winter solstice in 2005. Jack Diamond said he was going to design a building that reminds our customers and our staff of what we think is important. It's a beautiful, expensive building that will be around for 50 or 100 years and will become an icon in Niagara. So it just made sense to use LEED to make a statement."
Redelmeier comes by his environmental savvy honestly, hailing from a long line of farmers. His grandfather William purchased a parcel of land at the head of the Don River in 1941 which, at its peak, maintained the largest herd of Jersey cattle in Canada on hundreds of acres of fertile land north of Toronto, according to the Southbrook website.
Along with wife Marilyn, Bill Redelmeier evolved the family business from a roadside stand in the 1980s to a thriving farm market. The organic winery grew from that and, like the building that houses it, it is a monument to sustainability.
Southbrook strictly adheres to organic agriculture across its 150 acres, which uses less water, less energy, no synthetic pesticides, no chemical fertilizer, no bioengineering, and no genetic modification. It is also one of only two wineries in Canada certified as biodynamic, a high-minded agricultural approach that treats the whole farm, from sheep to grapes to soil, as a single living entity. 
For Redelmeier, "local" and "seasonal" aren't buzz-words; they're blueprints.
"I've always been passionate about Ontario produce because that's where I am," he says. "In the 1980s when we started the market as an offshoot of the family farm, we sold nothing but local produce. That was our differentiator from places like Brazil or the U.S. Plus, back then, concepts like 'local' and 'seasonal' just didn't apply. I mean, people would come in June asking for sweet corn. We'd be like, 'It hasn't been planted yet.'
"In Ontario," he continues, "there is only one agricultural crop that people would rather consume preserved than fresh, and that's wine grapes. This is the only crop we can sell 12 months of the year. I can bust my ass growing peaches, but nobody cares because they are available all year round at Loblaws. The trick for me as a farmer was to figure out a way I could make a living and a statement, but also uphold my environmental ethos. The winery was it."
Redelmeier continues: "Organic wines has become the leader in organics, as far as I'm concerned. One of the difficulties with organics is that people buy with their eyes. They love the idea of organic but they also want perfect-looking fruit. But in the wine business, you never see my fruit. It's already picked and sorted.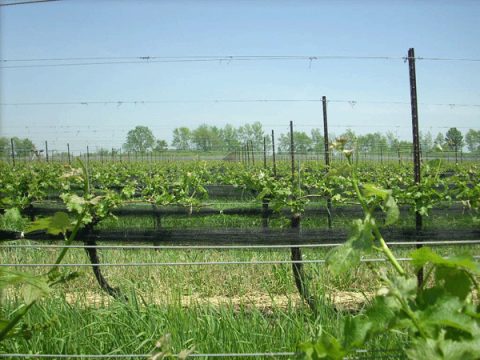 "Plus organic makes better wine. The quality differentiator is, I think, significant. That's especially true with biodynamics. There are about 400 wineries across Canada; only two have had biodynamic certification. And both of those – Tawes and Southbrook —  were selected by the two biggest wine magazines in Canada for milestone awards. Coincidence? I think not."
Redelmeier doesn't just lead by example with Southbrook.  He also serves as an educator, speaking frequently at industry conferences globally while using advertising and vineyards tours and tastings to educate his customers about why choosing organic is vital, higher costs notwithstanding. (Redelmeier insists you can't pay less than $15 for any top-shelf Ontario wine.)
What's more, Redelmeier loans out his staff – notably vineyard manager Scott Jones – "to visit other growers, walking them through the paperwork of organic certification and so forth." And Southbrook monthly reviews and considers requests for wine donations, giving preference, according to its website, to "events being conducted by registered charities operating in the communities where our employees live."
Reidelmeier – who insists his staff wear shirts made in Ontario by Forsyth ("One of those employees is more likely to buy Ontario wine than a worker in Bangladesh," he quips) — handily recites reams of stats to support his fiercely local/seasonal/organic point of view.
"The Wine Council of Ontario had a study done which suggested that for every litre of Ontario wine sold in Ontario, $12 stayed in Ontario. By contrast, for every litre of imported wine sold in Ontario, less than 50 cents stays in Ontario. When someone comes to me and says, 'Why should I spend more for local?' I point out that I have 15 employees here eating in local restaurants, paying their taxes, buying clothing.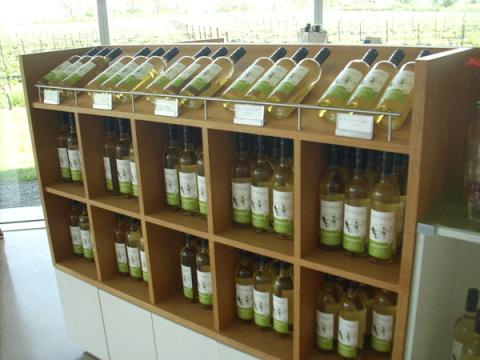 "The year before we got our organic certification (in 2008) there was about 3,000 cases of Ontario organic wine made. We could hit 50,000 cases this year. If people are given the option, they want to do the right thing.
"My competitor isn't Jackson-Triggs or Stratus or the winery guys down the road," he continues. "It's not even the winemaker in Chile. It's Seagram's and Coca-Cola. I want people to drink healthier. In fact, I had been speaking at the Atlantic Wine Symposium in Nova Scotia about sustainability and someone asked me what I thought of Chile. I snapped back that 'Chile is a gateway drug to the Ontario wine industry.' Everybody loved that.
"I want people to copy what I am doing because it's good business for everyone. About seven percent of what's sold in Ontario is VQA wines," he says, referring to the independent Ontario wine regulatory agency. "If we could get that up for 14 percent, what a wonderful opportunity and all the bickering between the grape growers and wineries would disappear. There's room for everybody."
jordan Release Dates