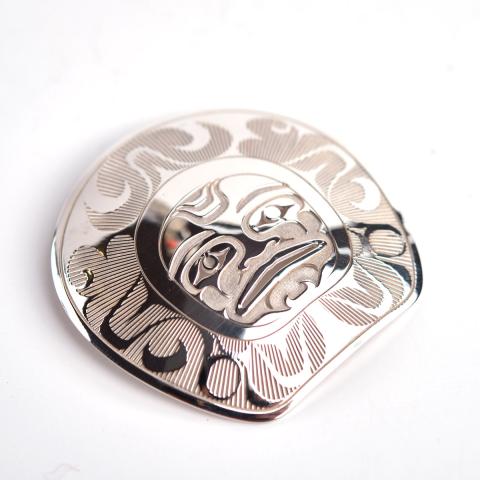 First Nations Gallery is offering Indigenous artists an opportunity to sell their works on its website and claims they'll receive higher earnings than they would receive from an art gallery or museum gift shop.
First Nations Gallery was founded by artist John Velten, who saw an opportunity to serve Indigenous people in a creative way. He approached both emerging and established artists who had never thought they could make precious metal jewelry, due to limited access to tools and technical understanding, and provided them with mentorship and support to convert their ideas and sketches into finished pieces.
"I was Instagram messaging Native artists in the evening with videos of me holding a pendant they designed in the morning and they were like 'Wow, you were right, I guess I can do this,'" Velten said in a media release.
All Indigenous artists need is a pencil and paper, and First Nations Gallery will help them do the rest, Velten added.
Velten was born and raised in Coquitlam, B.C. and is of Dene and German ancestry. He's been an illustrator from a young age and has studied business, fine arts production, 3D modeling and animation. Velten is also a carver, sculptor, painter, metal worker and event producer who has facilitated meet-ups that provide spaces for creatives to pull together in the genres of visual art, music, dance and storytelling.
There are more than 100 products available at FirstNationsGallery.com, with hundreds more to be made available over the coming months. All jewelry production happens on Squamish reservation land, located in what's known as North Vancouver. The earrings, pendants, rings and other jewelry items are made of either sterling silver or 14 karat gold.
Indigenous artists with work available at FirstNationsGallery.com include Velten, Grant Pauls, Gerren Peters, Mark Preston, Shawn Aster, Shawna Kiesman, Morgan Asoyuf, Corey Moraes, Ovila Mailhot and Michelle Stoney.