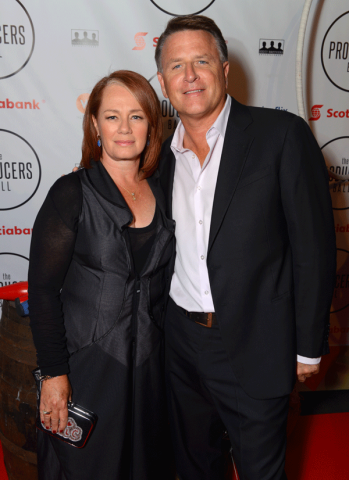 David Chilton and Arlene Dickinson are both entrepreneurs, who sit on the investor panel on hit CBC TV series Dragon's Den, which returns for its ninth season on Oct. 15.  Dickinson, who owns marketing company Venture Communications, and Chilton, a financial advisor and author of the best-selling books, The Wealthy Barber and The Wealthy Barber Returns, are both self-made multimillionaires who give generously to various causes.
Canada Revenue Agency maintains a searchable list of Canadian charities called the Charities Listings, which it has kindly allowed Samaritanmag to use on the site (see left sidebar). Their service is more comprehensive, allowing people to "confirm whether a charity is registered under the Income Tax Act and is therefore eligible to issue official donation receipts; and view a charity's contact information and Registered Charity Information Return, which includes financial information and activities."
Samaritanmag wanted to know how Chilton and Dickinson vet charities?
"What a great question," says Chilton. "I've never been asked that question. I find that one of the most stressful things in my life are all of the charity requests — they come in 10, 20 a day. And you're exactly right, it's not that you don't want to give, but you want to vet them to make sure that you're giving efficiently; you're going  to have the highest impact you can. And you end up, over the years, gravitating towards two or three, not because you don't think the others are worthwhile causes, but again you can't afford the time to do all that research.
"How did you handle it?" he asks Dickinson.
"Well, the first answer always, for me, is am I personally attached to the cause? Because I really believe that you can get behind a million charities –— there are so many good causes — but if it doesn't mean something for you personally I think you lose some of the effort that you can put into it."
"And the authenticity," adds Chilton.
"And the authenticity, right," she continues.  "I also think that looking at how many dollars go into admin and what exactly are they doing with the funding they're getting. There are a lot of filters that you have to apply before you start giving because your time is as valuable as the money. So either one of those things you have to take very seriously."
Nike Air Zoom Pegasus