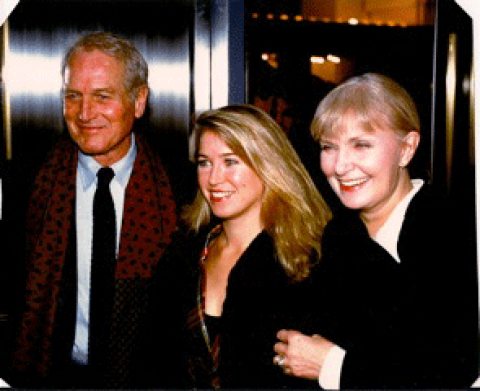 You've seen them on the grocery shelves:  Newman's Own products from salad dressings to pasta sauce, but did you know every after-tax penny of profit from sale of the foodstuffs is donated via Newman's Own Foundation?  The vibrant organization disperses tens of millions of dollars to hundreds of thousands of people around the world every year.
Locating its heart and soul can be traced straight back to its founder, late actor Paul Newman, whose long career in film began in the fifties and included starring roles in The Hustler, Cool Hand Luke, Butch Cassidy & The Sundance Kid, The Towering Inferno, Slapshot, The Sting, and more.
His formation of  Newman's Own line of food products with novelist and playwright A. E. Hotchner launched a charitable empire that today, some 31 years after the first salad dressing rolled off the production line, has raised a staggering $370 million.
"My dad was a very special man, a great daddy, and probably the most honourably generous person I have ever known," confirms Clea Newman, Newman's youngest daughter and senior director of external affairs for the SeriousFun Children's Network, which operates a series of camps and programs for seriously ill children globally in conjunction with her father's Foundation.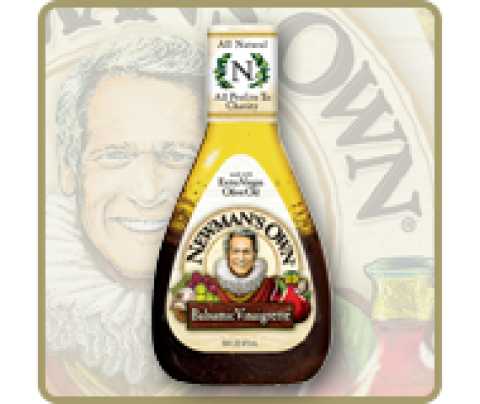 Along with her mom, actress Joanne Woodward, Clea Newman also sits on the board of Newman's Own Foundation and admits "sometimes I am overwhelmed by the breadth of work we do.
"But from the time my sisters and I were very young," Newman tells Samaritanmag from Connecticut, "the standard quote from both my parents was, 'If you're having a bad day the best thing you can do is give back to others.' And it really does work," she laughs.
"My parents were not 'do as I say, not as I do' kind of people. They were hands-on and incredibly involved in everything they were interested in and inspired by. They really lived by example."
Today, that example is manifest at Newman's Own Foundation, which was established by the actor in 2005 to continue his legacy after his passing, which came in September 2008 at age 83.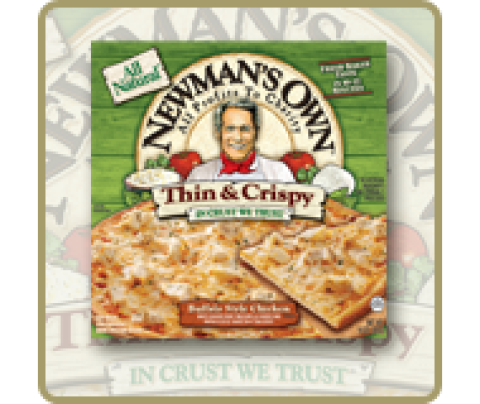 Though its global outreach and impact is vast, the Connecticut-based Foundation's mission couldn't be simpler: "using the power of giving to help transform lives and nourish the common good."
Newman's Own Foundation administers to that common good by funding various partner organizations and programs grouped under one of four pillars — "philanthropy," "children," "empowerment" and "nutrition."
For example, though SeriousFun Children's Network is a stand-alone organization — albeit one founded by Paul Newman himself in 1988 with the Hole in the Wall Gang Camp for children with serious illnesses in Ashford, CT — it receives funding from the Foundation under the "children" aegis.
Other organizations currently served by Newman's Own Foundation include (but are not limited to): Hurricane Sandy Relief and Rebuilding, Farmer Veteran Coalition and National Military Family Association (funded under "empowerment") and Edible Schoolyard NYC and National Alliance for Hispanic Health (under "nutrition").
That all of the funding for Newman's Own Foundation and its countless benefactors comes from the sale of Newman's Own salad dressing, pasta sauces, popcorn, frozen pizzas and the like — merchandise with slender profits margins and vigorous competition at the cash register and beyond — is a testament both to the brand's yumminess and Paul Newman's enduring appeal as a philanthropic icon.
"The only way you can sell food is if it tastes good. You might sell something once if Paul Newman's picture is on it but if it doesn't taste good and doesn't fit the consumer budget, consumers won't buy it," says Robert H. Forrester, president and CEO of Newman's Own Foundation and chairman and CEO of Newman's Own, Inc. who stresses that the independent, private Foundation does not maintain an endowment, raise funds or accept donations.
However, Forrester adds: "If a consumer has a choice between two products that are equally affordable and good but one company is known to do good things and another doesn't have as strong a reputation, then many studies suggest the consumer will go to the company with the greater social responsibility profile."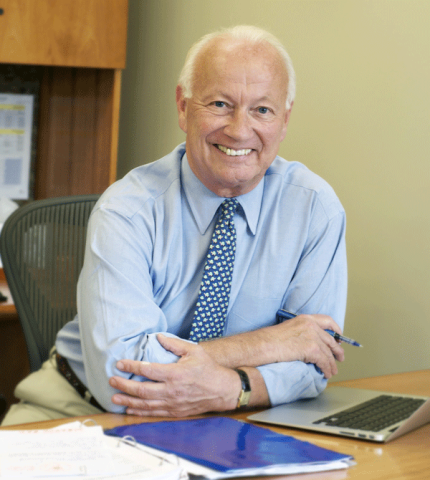 Forrester was a close personal friend and philanthropic advisor to Newman; they met in the early 1990s through Forrester's consultancy work but also happened to be neighbours, more or less, in Connecticut (Forrester in Avon and Newman in Westport). Forrester was hand-picked by the actor to run the Foundation in 2005, and took over the food side of the business as chairman and CEO when Newman died in 2008.
Forrester — whose career boasts an impressive 42 years of work with non-profit and philanthropic organizations in the U.S., Europe, Middle East, and Africa — insists the Newman's Own blueprint for social responsibility anticipated developments in the wider for-profit corporate world.
"I sit on the board of a group of 180 or so chief executives of very large companies (Committee Encouraging Corporate Philanthropy) that are focused on philanthropy," he tells Samaritanmag. "And increasingly, getting this kind of activity inside a company's culture is very important, not just for selling a product but for the retention of employees.
"Younger workers are very conscientious, and they're graduating and asking companies they're interviewing with about their corporate social responsibility. And companies are learning to react to that. So Newman's Own has been a real leader in that regard."
Certainly, consumers don't have to look farther than the Newman's Own Foundation website to tally the power of their discretionary dollars in action. A roundup of numbers is instructive.
There is — in marquee lights — the before-mentioned $370 million donated to thousands of non-profit organizations around the world since the early 1980s. In recent years, according to the site, annual charitable donations have totaled $25-$30 million to more than 700 organizations.
To put that in perspective: it was considered a milestone in 1992 when over $50 million had been donated to charity in the company's first decade. Today, Newman's Own food products are sold throughout the world, including the UK, Ireland, Canada, Australia and New Zealand.
Though Newman's Own Foundation and SeriousFun Children's Network (which operates the camps for sick kids) share a founder, SeriousFun has its own board of directors and raises funds for all the camps and programs around the world.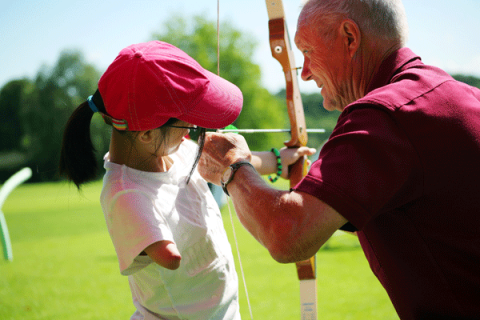 SeriousFun boasts 30 camps and programs from India to Haiti, Africa to Asia and across Europe and the United States, assisting 30,000 seriously ill children annually; some 385,000 families have been assisted since 1988 and the camps are always free for the families, according to its website.
Three "provisional camps" in Michigan, Japan and South Africa are pending; no camps are currently operating on or planned for Canada at this time. "I'm not sure why," Clea Newman laughs.
"Most of our [camp] sessions are about a week long," she continues, "but we also have numerous outreach sessions, sibling and bereavement weekends, weekends for doctors and nurses. Every camp is not just a summer camp; most of them run year-round. We really like to be in touch with the kids and families as much as we can throughout the year.
"For example, if a family has three children and one is very ill, the ill child tends to get a lot of attention. They are excited about going to the camp. So at the end of the summer we'll have sibling sessions where siblings of ill children who attended camp during the summer can go as well and can commiserate on their experiences with other siblings that have siblings who are ill. It gives them new friendships.
"For the bereavement weekends, it gives parents that have lost a child a chance to have peers that have gone through the same experience, so they don't feel so alone. It's a powerful way for them to grieve."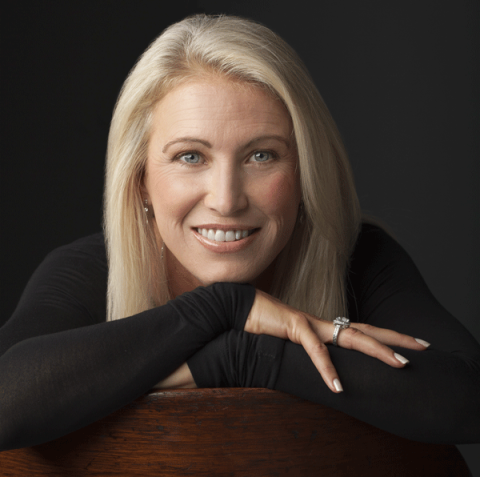 Asked about operating camps in developing nations — where basic needs such as clean water, sanitation and medicine are lacking — Newman explains, "There are kids with life-threatening illnesses all over the world and even though the experiences of a kid in Haiti might be different than a kid in Seattle, it doesn't give them any less need to be a kid when they're sick.
"A lot of these children have such a hard time; to give them a week where they can laugh and play games and be with other kids going through the same things is powerful medicine. Many children we serve are HIV positive, so there is a lot of teaching on how to take medication along with the experience of one of our programs. It can really help them manage their illness and overcome the stigma a little bit, which is such a tricky piece of it.
"My dad felt he was blessed with so much luck in his life," Clea Newman adds, echoing the actor's oft-quoted mantra, "Let's give it all away."
She continues: "But boy did he work hard. He had one of the most impressive work ethics I have ever seen in anybody. He never behaved like a quote-unquote important person. He just worked like a dog, always," Clea Newman laughs, "and he never got tired."
تخفيضات