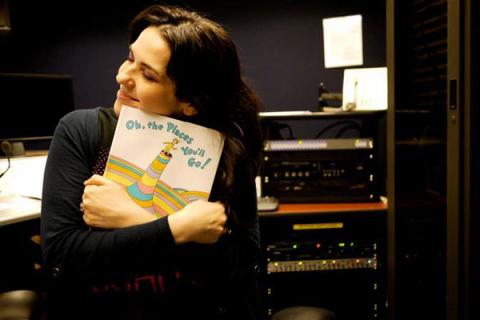 Scattered around 15 locations across Toronto right now are a series of repurposed apple picking baskets that citizens are being asked to drop a brand new or slightly used children's book into.
These books are being collected as part of A Good Book Drive's February campaign to collect 1,000 books and give them to The Children's Book Bank, a registered charity that supports childhood literacy by providing free books and literacy support to children in low-income neighbourhoods in Toronto.
Started in Vancouver in 2012, A Good Book Drive campaigns have spread to cities like Calgary, Brooklyn and now Toronto. The likes of Hockey Night In Canada host George Stroumboulopoulos, former MuchMusic talent and current Yummy Mummy Club owner Erica Ehm, and Toronto Mayor John Tory have already donated their favourite books to the cause.
Samaritanmag spoke to media personality and organizer of the Toronto Good Book campaign Lana Gay to find out more.
What is A Good Book Drive?
A Good Book Drive is an annual book drive and our aim is to raise 1,000 books in 29 days to inspire reading and writing for the kids that need it most in the city. What we're doing is asking Torontonians to buy a new copy of their favourite kids book or bring us some gently used books to various locations around the city and drop them off. When they drop them off they can personalize their book with a special book plate label we have to share their own story about why the book is special.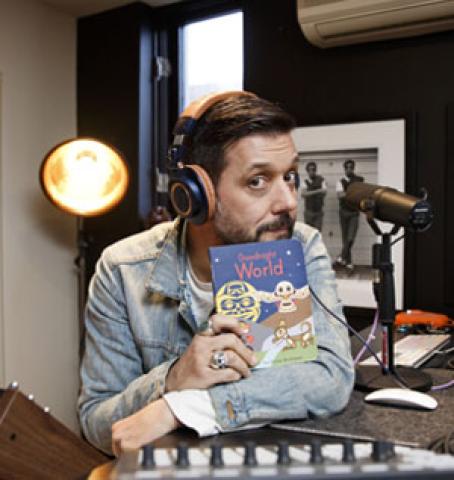 Where are these books going?
We're donating them to The Children's Book Bank in Regent Park, which is a magical place. It's a registered charity and they support child literacy by providing free books and literacy support to kids in low income neighbourhoods in Toronto.
How did you get involved in this?
I have two amazing friends [Cory Ashworth and Lizzy Karp] who started A Good Book Drive a few years ago in Vancouver. When I lived there I helped them out and I thought it was a great idea. Fast forward a few years, I live in Toronto, and I've gone freelance and I really wanted to do some good. I thought February would be a slow month, so I thought, "Okay, I'm going to give myself all of February to work full-time on this charity project that I'm really passionate about." So my role is to run A Good Book Drive in Toronto. It's all volunteer. I've got three superhuman friends [Colton Eddy, Jessica Blaine Smith and Vanessa Heins] who are helping me. I just wanted to spread the word and do it in a fun way.
Who are some people who've participated so far by donating books?
We've had everyone from (Toronto Mayor) John Tory to George Stroumboulopoulos to a whole bunch of great kids from the community; Ziya Tong from Daily Planet; a chocolate maker from Soma; a few actors [Annie Murphy, Ennis Esmer] ; a retired librarian; people from the media; an Olympian [Adam van Koeverden]; city councillor Norm Kelly, a barber...
What if you want to contribute but you don't have a favourite childhood book?
If they can't think of one or just want to help obviously they can make a donation, but I've been tweeting out a list that's on The Children's Book Bank website of books they go through frequently. Pokemon books are still very popular, Harry Potter books are always flying off the shelves. They give a lot of books to new mothers with young infants and they need board books, those simple, square thick books... a book that a three month old can be read to.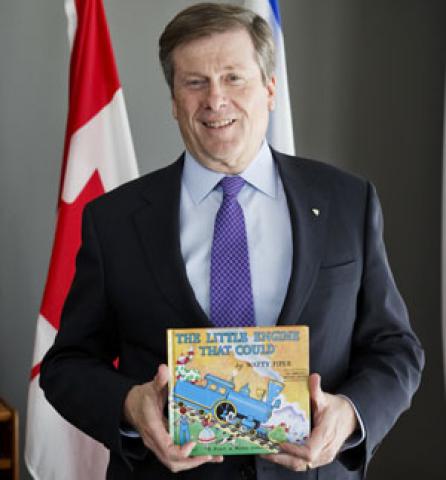 How close are you to your goal of 1,000 books?
We have 10 days left and I think we're at 500 books so we still have a fair ways to go and it's February and everyone wants to hibernate. It's a three step process — you pick up a book, you go to one of these donation locations, and then inside our crates there are book plate labels, and that's what you sticker inside with your personal story and then leave in the box you have to get your book — so I do understand it takes a little while to get your book and get to a spot. I feel like the last 10 days are when everyone will really step it up. I hope.
Have there been any particularly memorable stories people told you about their books?
There have been really great stories.
Actor Ennis Esmer [The Listener] picked a Tintin book and he talked about it being a story about bullying and when he was a kid he got bullied, and how even though Tintin was really small he was full of guts. Any story about someone who rose to the day and fought the bullies really resonated with him, the story of a fearless hero. I thought that was quite sweet.
You know what else is really great? Doll Factory by Damsels is hosting a book box. Kelly Freeman, one of the Damsels co-owners, shared Shel Silverstein's A Light In The Attic. She shared the story about how the book came out the year her dad died when she was eight years old and how as a child if you experience something really traumatic your life is forever changed into two parts, before and after that event. The book really resonated with her because it was both really sad and joyful and it brings her back to that point in her life.
Erica Ehm, I knew her from the MuchMusic days. She now runs the Yummy Mummy Club. She shared a Robert Munsch book called Stephanie's Ponytail, which is about this girl getting a ponytail every day that her mom makes and the kids make fun of her for it, but then they start copying her. It's a book about non-conformity and thinking differently and being a leader and it talks about bullying. She was talking about how she read that book to her daughter when mean girls were being mean.
There are kids who don't have these books they can pick off the shelf every night and read over and over again. If you share your favourite it can hopefully become someone else's and change their life in the same magical way it changed yours.
Watch a video explaining A Good Book Drive:
Jordan