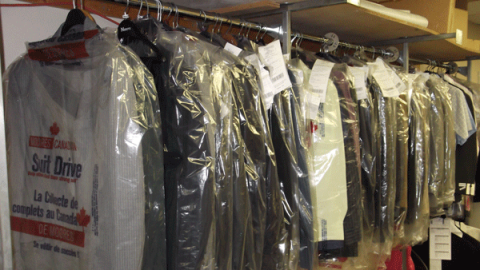 Got an old suit and tie gathering dust? Maybe a pair of dress shoes and a collared shirt? Men across Canada looking to gain a foothold in the job market may receive a boost in helping them land their desired position through a nationwide suit drive by Moores Clothing for Men.
The fifth annual edition of the 121-store chain's initiative runs from July 1 to 31 and has a goal of collecting 50,000 pieces of gently used clothing in exchange for a coupon that gives donors 50 percent off the price of their next Moores purchase. That target was attained last year.
"There aren't a lot of programs out there supporting men, to be honest," Mike McFarland, Moores' director of human resources, tells Samaritanmag. "Being a menswear retailer, we thought this was something that we needed to address. It was an opportunity to give back as part of our core business."
Among the accepted gentle used items are: suits, sports coats, dress pants, casual pants, dress shirts, collared shirts, vests, dress shoes, sweaters, jackets, long coats, raincoats, ties and other accessories, which could range from cufflinks to belts. Moores also collects women's professional clothing and accessories.
The program is being given a bigger push this year, with television commercials, an online presence, street marketing, a Twitter campaign, and the introduction of ET Canada host Rick Campanelli as a spokesperson.
The suit drive was initially introduced by Moores parent company Men's Warehouse in the United States, and it was such a success that it was decided to roll it out in Canada.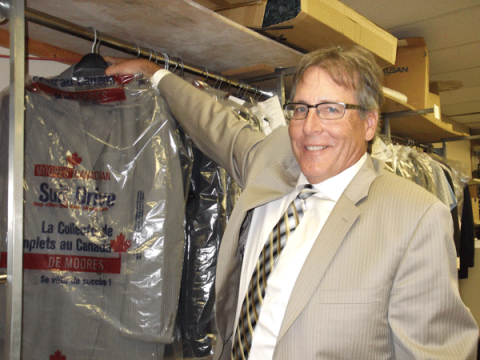 McFarland admits that it was initially counter-intuitive for people who make a living selling new suits to recycle them, but says, "It wasn't a huge hurdle and we got over it fairly quickly. We just had to make people appreciate that the goodwill goes way beyond the fact that we didn't sell someone a new suit. The benefits of that to the organization are exponentially much greater than any loss we would sustain on that level."
More than 60 recipient organizations from all 10 provinces then pick them up from local stores to distribute to their clients. Moores will also donate a dollar to some of these organizations every time someone follows @MooresClothing or tweets the hash tag #SuitDrive on Twitter, and it's doing the same when a person watches and shares the videos on its website, up to a maximum of $10,000.
"We vet the organizations to insure that they're not selling the donations," states McFarland. "We also require that they have programs to support recipients in one way, shape or form, whether it's work-related or providing sustenance and basic needs to help people get back on their feet after hard times. We work with some organizations that help transition people back from prisons."
One unique recipient is the 14-year-old Dress Your Best, which has a women's clothing affiliate called Dress For Success. It's a program of the Live to Give Relief Organization and focuses exclusively on finding gently used office work wear for men to wear to job interviews. Clients receive a suit for the interview and then three more work-appropriate outfits after that once the man secures a job. It worked with 600 men last year, which was an increase of 30 per cent over two years earlier, and is looking to grow.
Dress Your Best receives referrals of people who are looking for and ready to secure work from some 200 agencies across the Greater Toronto Area, including employment centres, Ontario Works, community programs and anywhere else a person may seek support to find work.
Dress Your Best executive director Paige Souter tells Samaritanmag that an estimated 70 to 80 percent of clients are new Canadians who've been in the country for less than two years, and the men's average age is early thirties. About half of them have never worn a suit before.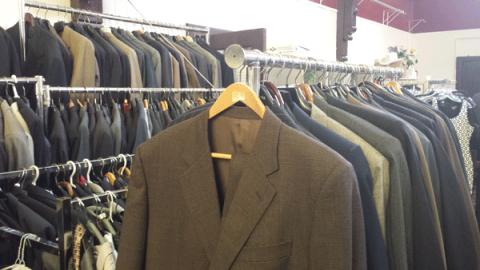 "They're looking for work right across the economic spectrum," she says. "We have lawyers, we have doctors, mechanics, individuals with PhDs, you name it."
Clients book Monday appointments at Dress Your Best's Toronto headquarters and spend up to two hours with a staff member to find a suit that fits and is appropriate and comfortable since it doesn't employ an in-house tailor. Staff members also provide coaching on such things as making appropriate eye contact and giving proper handshakes to make the men feel further at ease and boost their confidence in preparation for job interviews.
Dress Your Best has six employees and 450 active volunteers who help men reach their goals, according to Souter.
"We rely on individuals who care about fashion and how a suit looks. But more importantly, they care about spending time with people to help them through the process and build them up. Learning how to measure a man up for a suit is the easy part. We want people with compassion and heart to spend time with individuals so they'll feel better after an hour-and-a-half."
Moores is critically important to Dress Your Best, as it provides 60 to 70 percent of its clothing, with most of the rest coming from individual donations. Souter says the suit drive came along at the perfect time and has "made a huge difference to our organization because we were always short on clothing for our men."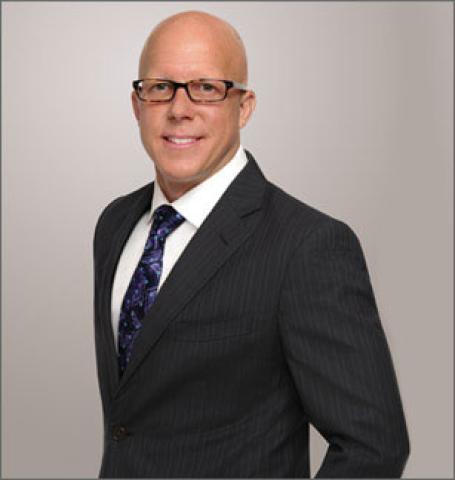 Eric Martinen, who can be seen in the Moores suit drive commercial, tells Samaritanmag he collected Employment Insurance and Ontario Works payments in between part-time and seasonal jobs while waiting to fulfill all of the requirements for his degree teacher's college degree, and was referred to Dress Your Best since his suits were 15 years old and looked outdated.
He wore a suit donated by Moores during a Skype job interview and the consultant in charge of quizzing him complimented him on how sharp he looked. That made a great first impression and Martinen has landed a teaching job in Cairo, Egypt in the fall that he hopes will help give him the credibility he needs to go forward with an education-related endeavour of his own that he'd like to pursue.
As a thank you for taking part in photo and video shoots on behalf of Moores, Martinen was invited to a store to pick out new shoes, socks, a shirt, pocket square, tie and belt for free. "I'm very appreciative of that store location specifically [in Brampton, Ont.], but of Moores in general for the campaign," he says, adding that there should be no stigma in seeking assistance. "I don't care if I'm rich or poor, I just want to reach my goals in life and my dreams."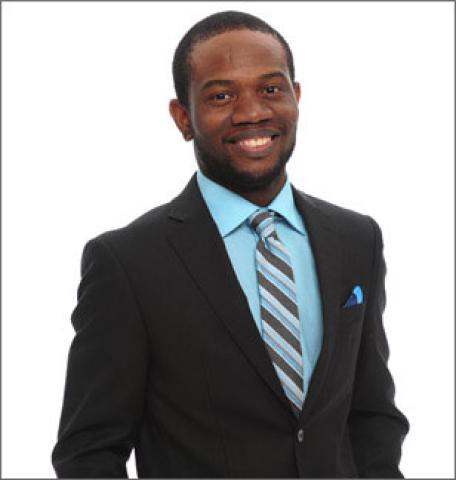 Chris Ayi, who is also in the Moores commercial, is a French African immigrant who always dressed quite casually. But when he was offered an interview at a modeling agency, he got a donated suit from Moores. It's the only one he owns right now, but he loves it and looks forward to buying more once he can afford to, he tells Samaritanmag.
"I'm not married, so clothes have become my passion," says Ayi, who will go to school in the fall to study fashion and design. "I totally recommend people getting involved with this program because it can help them so much, just like it helped me."
"Give a suit. Change a life" is the tagline for the Moores campaign, and stories like those told by Martinen and Ayi show that it's working.
"The feedback's been extraordinary," says McFarland. "It's a much better approach to getting the message out, and it's accomplished what we wanted it to do, which is to introduce more of a story rather than just asking for clothing donations. It takes it to a whole other level."
While many customers used to go into Moores stores with old clothes just to receive the 50 percent discount in the first few years of the drive, McFarland believes that there's more of a philanthropic spirit among donors these days that he can quantify by looking at coupon redemption rates and in seeing some of the high-end suits that are coming in. Though this is the type of clothing he likes to see, he stresses that the chain won't turn away a donation and will offer the discount for whatever someone brings in.
Campanelli has a history of involvement with charitable organizations — including World Vision, Tuberous Sclerosis Canada, Big Brothers/Big Sisters, McMaster Children's Hospital and Kids Help Phone — as well as Youth and Philanthropy Initiative. He tells Samaritanmag, "I'd heard of the suit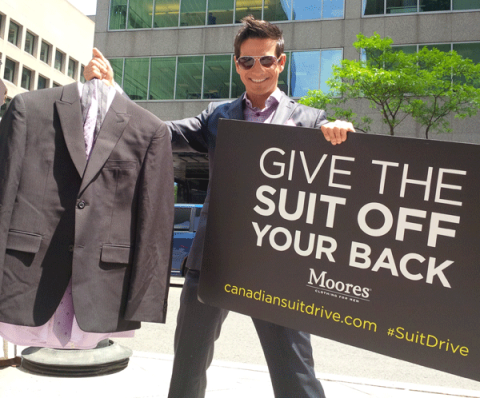 drive in the past and liked the idea, but never thought I'd be involved with it. But I'm honoured to be involved. It's an amazing thing and a simple thing. It was a no-brainer for me to get involved."
Campanelli gave out flyers and talked about the suit drive when he hit the streets of Toronto earlier this month with a group of young men clad only in shoes, socks, underwear and a tie who carried signs saying "Give The Suit Off Your Back." Similar guerilla tactics were used in Montreal and Calgary.
It was a transition from Campanelli's casually dressed days as MuchMusic VJ "Rick the temp" in the mid-'90s to the dapper look he now has on ET Canada, which was one of the reasons he was asked to be a spokesperson. He has donated a suit of his own and plans to go through his wardrobe at work to find more clothes to give to the cause. 
"We all have articles of clothing in our closets that we don't wear or use anymore, so why don't we shake the dust off them and take them into Moores and possibly change someone's life," he says. "These guys have the smarts to know what they want to do in life, they just need a little extra help to help them land a job. Putting a guy in a great suit makes him feel better."
jordan Release Dates