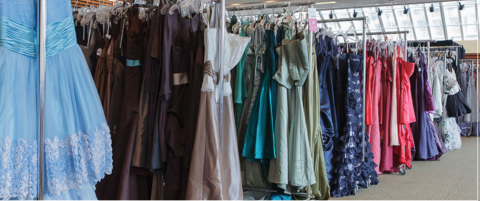 School prom is around the corner. It's supposed to be magical, memorable and the chance to celebrate the hard-won achievement of finishing high school. Yet for many, prom night isn't doable, mainly because tradition dictates attendees turn out in splashy formal wear.
For those of limited means — or diligently saving for post-secondary education — renting or buying gowns and tuxedos is prohibitively expensive. But it's also a problem that has been widely recognized as solvable. Across North America, multiple charities seek to combat the pricey promwear conundrum with new and donated threads offered free to graduating students.
Eligibility requirements and perks vary among organizations. For example, Toronto's Corsage Project is open to any graduating high school student but they must be referred by a guidance counsellor, teacher or social worker. However, once accepted, prom-goers are outfitted from stem to stern with clothes, shoes, accessories, even makeup tips.
Here are some notable organizations in Canada and the U.S. working to ensure all teens look and feel smashing on prom night. Most cater to females, but a couple also offer suits and grooming services. The respective web sites also have information on how to donate.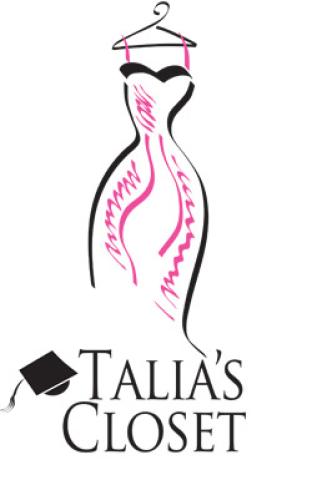 Talia's Closet
Web site: http://www.yrc.ca/services/talias-closet/
Run under the aegis of Abbotsford, British Columbia's Community Services Youth Resource Centre, Talia's Closet aggregates "gently worn gowns, suits and accessories as well as gift certificates and services for hairdressing, alteration, nails, photography" for free distribution among graduating students in the compact Fraser Valley city. And let's face it: you're never going to wear that froufrou mint-green bridesmaid dress again, so why not deploy it in the service of a needy graduating girl?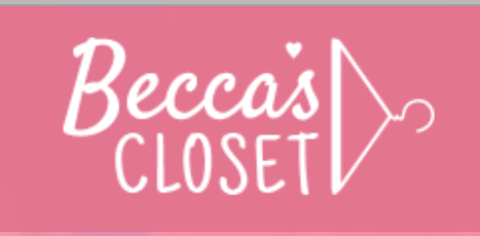 Beccas' Closet
Web site: http://www.beccascloset.org/
With dozens of chapters across the United States, the Florida-based organization inspired by (and named for) Rebecca Kirtman — who personally collected and donated some 250 formal dresses for needy girls in her state, and who died in a car crash in 2003 at age 16 — is both accessible and inspiring. Today, the org's foundation awards post-secondary educational scholarships to young men and women who demonstrate Becca's spirit of generosity in their own communities. And they dress them beautifully for free for their prom. In this same vein, see also Caitlin's Closet in Florida and Catherine's Closet in New Jersey.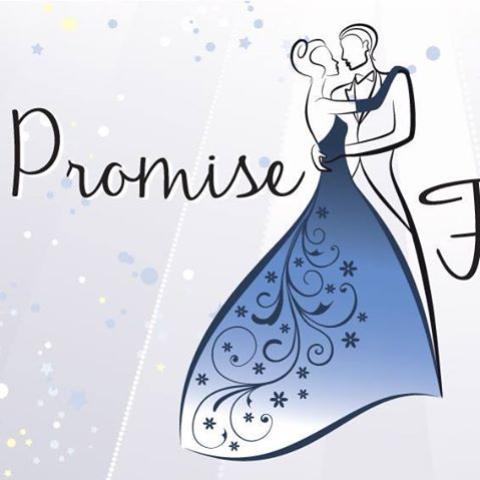 A Promise for Prom
Web site:  http://apromiseforprom.weebly.com
In the most grassroots manner imaginable, Lou-Anne Hood of Rigaud, Quebec simply collects donations of prom outfits for guys and gals, and rents them out free to those who need them. "Money should never stop a graduate from going to prom," Hood writes on her Facebook page. "Let's help change that!" Indeed. Hood also works with local hairdressers, florists, dry cleaners and the like to expand her portfolio of offerings to struggling grads.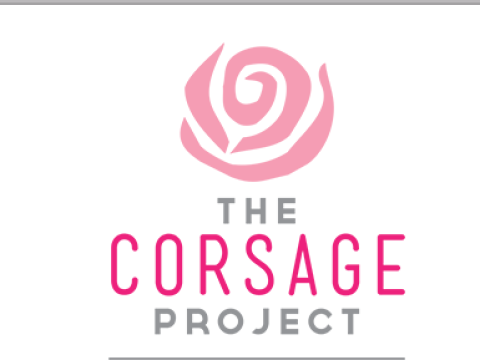 The Corsage Project
Web site: http://corsageproject.ca/
Eligible Corsage Project recipients receive a complete (and completely free) prom outfit, from dress to clutch to pashmina to earrings.  And everything up for grabs at the org's annual springtime Boutique Ball – where an event space is transformed into a giant shopping bazaar – is brand spanking new and gifted with goodie bags. (This year's line-up of corporate sponsors includes Additional Elle, Sears, Winners, Marshalls, Swarovski, Burt's Bees and L'Oreal among others. The 2017 Boutique Ball — "an incredible event that brings together women of all ages to celebrate the achievements of our participants," it states on the site  —  happens this year on April 23. Judging by testimonials on the Corsage Project site, the experience is so positive and transformative that grads end up returning to volunteer with incoming students. And the Corsage Project - working in partnership with the Children's Aid Foundation helping vulnerable kids across Canada through myriad programs – offers a scholarship program to help "local high school graduates achieve their post-secondary goals."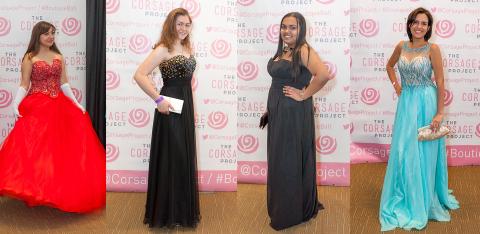 Air Jordan 1 Retro High OG 'Chicago' White and Black-Varsity Red For Sale