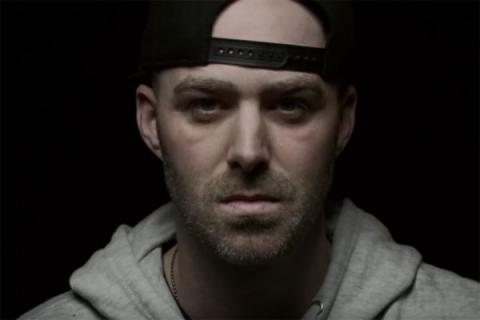 When Juno Award-winning Nova Scotian rapper Classified went to release his latest single "Work Away" at the start of May, it was meant to be a tribute to all the friends and family he knew who had to leave home to find work.
Little did he know the song would find a whole new meaning as out of control wild fires in and around the city of Fort McMurray disrupted and displaced many of those very people "Work Away" intended to pay tribute to.
More than three weeks later, the Fort McMurray wild fire remains out of control, covering an estimated 579,946 hectares, according to the Alberta government, including 4,600 hectares in Saskatchewan. Close to 3,000 firefighters from around the world are battling the blaze.
Now, Classified and his partner on the song, fellow East Coaster and singer-songwriter David Myles, are getting more direct in their tribute to those working away. All the proceeds from the single's sale are now going towards the Canadian Red Cross Alberta Fire Appeal. The pair also spearheaded a benefit concert to support the cause last week in Halifax.
Classified spoke with Samaritanmag to explain what the song "Work Away" is about, why East Coasters have been so deeply impacted by a disaster in central Canada, and why helping support the people of Fort McMurray should matter.
Why do a song like this, and why use it to help Fort McMurray relief efforts?
It's really a two-part thing because originally when we wrote the song almost a year ago, it had obviously nothing to do with the fires and what's happening up there now. Originally, me and Dave wrote the song because being from the East Coast so many of our friends and family members would do the whole three weeks on, one week home for work. That's almost a lifestyle for I'd say 80 percent of my friends I grew up with. Everyone does that. So originally no one had ever told the story of these guys who sacrifice — and their families sacrifice — time with each other to put food on the table.
That was what the song was about: It's your last night home, enjoy your last night home because tomorrow you're going away.
And then with the whole fires and everything that happened, the "Work Away" video was planning to come out on Wednesday and then the fire happened on Tuesday. That's when I first got wind of it. We were just getting ready to push the single, the video was coming out and all these fire things happened. So for us it was like, "Okay, we're not trying to take advantage of this, so let's at least take a positive angle with it and donate what we're making to the fires and the people who need the money and stuff."
Then we did the benefit concert a couple weeks ago in Halifax. We're just trying to do our part to help out.
People not from the East Coast might not understand this phenomenon of so many people traveling to Fort McMurray for work. Could you explain how big a thing that is? For example, how many people from one of your old high school classes would be out there right now?
Oh jeez, it's not even just my age. My brother's five years younger, and he probably has more friends that work away than I do. But I would say, in a class of 30 with 15 guys and 15 girls probably 10 of them are working away. So the majority of the guys aren't working here.
It definitely is a lifestyle that's different from out here. But when we did that song, we had so many people that reached out from B.C., from Ontario, that do the same thing, too. It's basically about anyone who has to leave their family and doesn't get to see them for a period of time because they're out supporting them.
Why did you choose the Red Cross as the charity to give your donations to?
To me, the Red Cross has been around for years and for what I know it seems like one of the most legitimate ones. And also with the whole thing with the Canadian government offering to double what the Red Cross put in, it made us go, "Jeez, if we raise $30,000, we just raised $60,000," so those were the main things.
How much money have you raised so far between the single and the benefit concert?
We don't know the single how much that has made, but I know the show made $30,000 that night. And I think it's closer to $40,000 when all is said and done and it's all counted. So there's $40,000; that's actually $80,000. The single, I have no idea yet, but I'd say $10,000 at least. Hopefully. So hopefully it's $50,000, which we can double up to $100,000.
Has there been any response to the song by people from Fort McMurray or who work away?
Oh yeah, like crazy. Tons of people reached out saying, "No one's ever told our story." I think that's the thing that hit a lot of people. These guys get on the plane and they fly out — it's a lonely thing. It's sacrifice. And I think when people make sacrifices like that a song can help build you up and push you through when they know people understand the sacrifice you're making. That was the first thing I noticed. And then you even get people on the other side, the people staying home, the wives or the kids just going, "My dad's been doing this for 10 years. I heard this song and it made me cry." It's just a song that people who are affected by it feel like someone understands what we're going through.
Why should people care about helping those in Fort McMurray?
Because it's Canada. It's not just about people from the East Coast. Everyone probably know someone who worked up there, or has somebody up there. But even besides that, it's Canada. Canada's a big country, but at the same time it's very small. People know people from everywhere. It doesn't matter where you're from, that's what we do as Canadians. When this happened how many people did you see step up and try to support this and turn the negative into a positive?
And besides that, the one thing that bugs me is this fire is bigger than ever. The last I heard it was 400,000 hectares [as of May 30, nearly 580,000] or something like that and when everything was going down around Fort Mac it was around 100,000. So it's four times the size. It's, "Shit, this is still going."
So, yeah, in general people should care about other people and try to help them out. I think that's what life's about.
Watch the "Work Away" video
nike air dolce black sneakers girls size