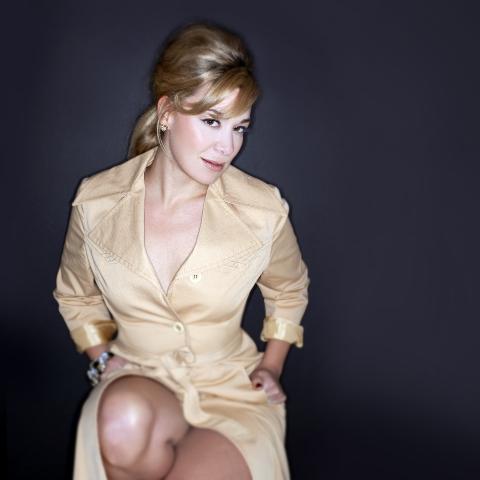 As a musician, jazz-pop chanteuse Jill Barber always found 'girls with guitars' night or other female-only music events ghettoizing, but that is far different from mentoring other females.  That's why she said yes to Girls Action Foundation's Light A Spark initiative.
"Essentially, I've been invited on as a 'spark' and as a mentor to young women," Barber tells Samaritanmag.com. "The idea is to inspire younger women to follow their dreams or have confidence and pursue whatever it is that they want. It's helping them enter it as a women in an industry and not as a woman amongst solely women doing something."
Barber, who is currently on tour across Canada in support of her latest album, Mischievous Moon, will attend a networking event on May 12 in Vancouver, where she lives.  "That will be my first opportunity to have face time with the young people," she says.
Girls Action Foundation is a national non-profit supporting more than 240 partnering organizations and projects, which reaches more than 60,000 girls and young women, including those in remote, marginalized and urban communities in Canada.
"An incredible ripple effect is created when girls are equipped with confidence, knowledge, and mentors. They grow up courageous. They improve their own socio-economic situation and that of their communities. They help build a stronger economy, environment, and society for all," it says on its web site.
Barber is a multiple award-winner and two-time Juno Award nominee, who released her first album, A Note To Follow So, in 2002, so she has almost a decade of experience from which to draw.
"I've always resented being pigeonholed or asked to play shows called like Chicks with Picks or Girls with Guitars," Barber says. "What I didn't like about was it was the sort of an odd ghettoization of women in an industry that I was a part of.  I don't want to make too much of a political statement because for some people it's really great and really empowering, but it wasn't right for me because I wanted to be a powerful member of the community and not differentiate between the fact that I happen to be female with my male counterparts.
"But that isn't to say that I don't think that there is still a lot of work to be done, especially with young women, in terms of helping them develop the confidence to be major players and power players in industries that are male dominated. And I do think that women need women mentors. And I feel differently about that than I do about 'girls guitar night,' which feels more like ghettoization, as opposed to positive mentorship."
Nike Air Zoom Pegasus