Few things combat the holiday season's crass commercialism as effectively as charity. Ironically, few holidays offer such a smorgasbord of altruistic choices for the forward-thinking. You just have to look past the garish displays of reindeer sweaters and fuzzy slippers at the mall for ideas.
Whether the aim is to spend more conscientiously, to make the world a better place or simply to underscore a friend's awesomeness by acknowledging a cause close to her heart at Christmastime, there are countless worthwhile charitable options for shoppers wielding a Visa card and a gift-giving list.
What's more, many corporations are supporting ethical consumerism by redirecting portions of proceeds from sales to causes. Witness for example, premium vodka maker Belvedere and its special edition (Belvedere)RED bottle; 50 percent of profits from the global sale of the spirit contribute to the RED Global Fund, among the world's leading financier of programs to fight HIV/AIDS in Africa.
The promotion is now in its second year. Kind of makes you want to rush right out and have a martini or five, huh? Seriously though, the Belvedere campaign demonstrates how effortless giving back can be once you tune your radar to charitable living.
In that spirit, Samaritanmag spotlights a range of charity-themed holiday gift suggestions certain to do good and to feel good. While no means complete, our list should get you thinking.
GIFTS FOR ANIMAL LOVERS
World Wildlife Fund (WWF)
To highlight the plight of endangered species and their fast-degrading habitats, the WWF is selling symbolic adoptions of snowy owls, tigers, orangutans, polar bears, river otters, orcas and the like. Your giftee receives a (frankly adorable and dashboard-ready) plush toy of the animal selected along with "personalized adoption certificate," species booklet and collector card and recycled paper gift bag while the gift-giver receives a tax receipt. $40 and up.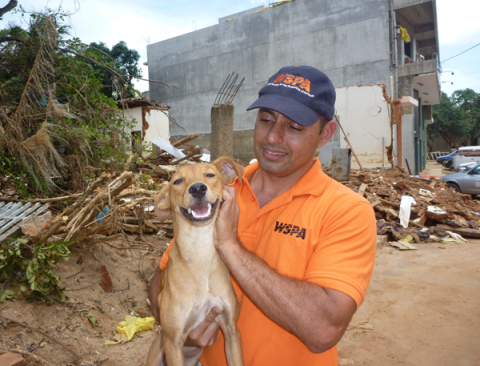 World Society for the Protection of Animals (WSPA)
Famous for rushing into disaster areas to assist displaced and vulnerable animals (during the 2011 Japanese earthquake and tsunami, for example and more recently Stateside after "super-storm" Sandy), WSPA also tirelessly advocates for animal rights among farm, wild and companion species. This year's holiday program, Really Wild Gifts, offers a range of pricing options, "And the giver can choose whatever animal - horse, pig, sheep, dog, donkey - or program that suits them or the gift recipient," according to communications manager Elizabeth Sharpe. For example, $16 First Aid Pack buys an emergency kit for an animal affected by a disaster, including bandages and iodine while $100 helps pay for anti-parasite treatment for about 125 animals after a disaster — essential in a situation such as a flood when animals can easily become infected. It's hard to imagine a dog or cat lover who wouldn't want their karma coupled with that.
Ontario Society for the Prevention of Cruelty to Animals (OSPCA)
In an ideal world, the OSPCA would be out of business, not feting its 139 birthday, but there's no question the province, which has 50 chapters or "communities," is better with them than without them. Several holiday-themed options are available this year: the $100 Cat Care Package ($130 for dogs) gives "a homeless feline friend a warm place to stay, a health check… and food to fill its belly" while "stocking stuffer" gifts ($3-$6) provide toys, treats and blankets to furry residents awaiting their forever homes. 
GIFTS FOR PEOPLE LOVERS
Canadian Cancer Society
Beautiful holiday gift cards — the "Snow Bird" card or "Winter Wonderland" card, which are blank inside to allow senders to customize their messages — are $20 for a pack of 12 and shipping is free. On the orders page, the Canadian Cancer Society "invites you to support the fight against cancer by purchasing beautiful holiday cards to honour your clients, vendors and employees." We couldn't have said it better ourselves. 
Salvation Army
It's impossible to imagine the holidays without also thinking about the famous Kettle collection stands annually set up in malls and other public places by the men and women in those snappy black uniforms. Not surprisingly, cash remains king for the Salvation Army, which recently suffered a devastating $2 million theft of toys and food in the GTA. Says Andrew Burditt, national director of marketing and communications, "Cash donations are always best as they are fluid and allow the funds to be directed to the place where they are needed most," whether that's disaster relief or compassionate outreach to society's poorest and most vulnerable.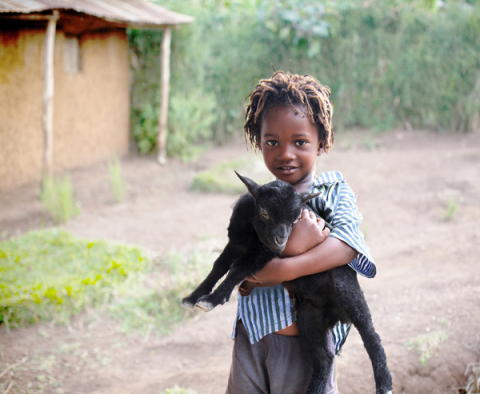 Plan Canada
Gifts of Hope is Plan Canada's 2012 seasonal fundraising program, and as the humanitarian agency's website notes, these are "gifts of change. Every gift brings with it the ability to transform the lives of children, families and communities in developing countries." The available options are wide: you can elect to sponsor girl's scholarships, hygiene and education programs, tree planting, maternal health and so on. Shoppers can search for gifts by category, price or bestsellers. Bonus: this year, those purchasing Gifts of Hope are entered into a contest to win a trip to Tanzania next fall to see Plan Canada's work in action. Gifts start as low as $12 which buys a newborn a checkup. Beat that, Gap. 
CARE Canada
A little goes a very long way in the developing world, a point made clear by humanitarian organization CARE Canada's 2012 holiday online gift catalogue. To wit: $70 buys school for a year for a girl living in poverty; $50 buys a family a piglet "which can be bred and sold, providing a generous source of income to feed and clothe children;" $72 buys a Family Emergency Kit (blankets, sleeping mats, kitchen supplies, water storage containers, mosquito nets) for those coping with natural disasters. Most people drop more than that on a Friday night bar-hop. Shoppers at CARE can chose between 40 unique gifts; recipients receive an e-card (which can be personalized) detailing the gift given in their name to benefit a family struggling with poverty, conflict or disaster. 
Canadian Red Cross
Aid a Canadian family coping with disaster (fire, flood and the like) by dragging and dropping items into a Survival Kit available online. Teddy bears, baby clothing, diapers, bottles and formula, a week's worth of groceries, winter clothing and boots and hygiene items ease the burden of families trying to pick up the pieces and rebuild their lives. Kits start at $75 but the comfort and hope they bring truly is priceless. 
GIFTS FOR NATURE LOVERS
The David Sukuzi Foundation
Everyone loves Canada's greenest real-life superhero. And affordable e-cards ($15) benefiting everything from wetlands to freshwater systems, grizzlies to ocean health are ideal workplace Secret Santa gifts. Even the crankiest co-worker would be hard-pressed to sniff at a donation made in their honour. 
Greenpeace Canada
They're only available until December 6, but Greenpeace Canada's Holiday Earth Gifts — pre-paid one-year memberships to Greenpeace — buys your giftee a member welcome pack, regular updates on Greenpeace campaigns, two issues of Greenpeace Magazine, and a colour map highlighting the voyages of the legendary vessel, Rainbow Warrior. There are also student gift membership options and other programs, all supporting the agency's ongoing environmental work across Canada and around the world. Prices start at $60. 
GIFTS FOR THE TRADITIONAL (a.k.a. stuff you can wrap)
Nelly Furtado's Spirit Indestructible Tanks
Proceeds from the sale of these foxy shirts, named for Canadian pop superstar Nelly Furtado's latest album, go towards the construction of Oleleshwa Secondary School, a new school for girls in Kenya, plus other girls' education initiatives. For those keeping score, Furtado is an ambassador for Free the Children, the world's largest network of youth helping youth through education and development programs. The black-and-white tanks — which feature the leaf of the resilient leleshwa plant — are $34.50. 
Jared Leto's Haiti photography book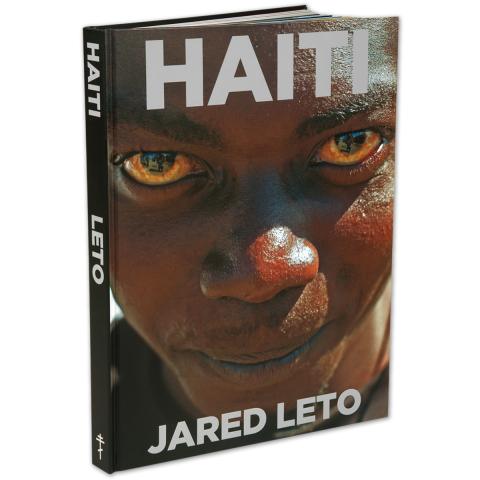 The actor and musician (see Requiem for a Dream and his band 30 Seconds to Mars) is also an activist and a photographer, and his coffee table book, Haiti, with images chronicling the ongoing misery and devastation of the 2010 earthquake that rocked the island speaks both to Leto's altruism and also how quickly the world can fall into a state of ennui even when confronted with human suffering on a grand scale. One hundred percent of proceeds from the $100 price benefits relief organizations on the ground. 
Ten Thousand Villages retail stores
Electing to shop at these unfailingly charming bricks-and-mortar fair trade stores – which offer unique handmade gifts, jewelry, home decor, art and sculpture, textiles, serveware and personal accessories – supports the livelihood of tens of thousands of disadvantaged artisans in 38 countries worldwide. As their website notes, "Ten Thousand Villages accomplishes this by establishing a sustainable market for handmade products in North America, and building long term buying relationships in places where skilled artisan partners lack opportunities for stable income. Product sales help pay for food, education, healthcare and housing for artisans who would otherwise be unemployed or underemployed."
Nike