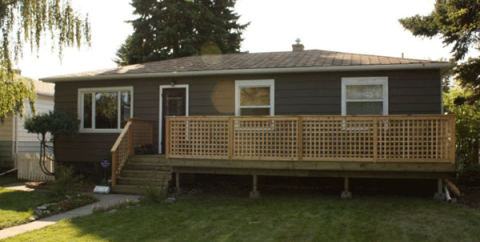 When floods hit southern Alberta in June 2013, forcing more than 100,000 people from their homes, Calgary country singer Jason Hastie's 1,200 square-foot bungalow survived the downpour without any damage. However, many from the surrounding community were not as lucky. Instead of using his career as a musician to raise money through benefit singles, Hastie is giving something more precious away to a person or family in need: his house.
"It takes a long time to rebuild a house, especially when there has been a disaster like this," Hastie tells Samaritanmag from Negril, Jamaica, where he is attending a cousin's wedding. "The construction industry [in Alberta] is kind of crazy right now. [My wife and I] thought here's a great home that's already build that a family could just move into a lot quicker than having to build a home from scratch."
Rather than tearing down the house he renovated for 10 years, Hastie and his wife, Gina, are offering it to free to a new owner or family; preferably, someone in need of shelter and financial help after the Alberta floods. "It comes down to whose lives it can change the most and help the most by having a new home," he says. Hastie was on the board for Habitat for Humanity and says he understands the sweat and hardship that goes into building just one property.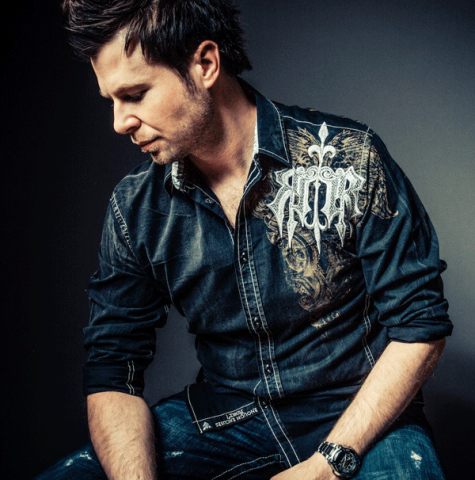 The country musician put up a real estate ad on Calgary's Kijiji website on Jan. 12, explaining that they were giving away the house for free. He says that he and his wife expected only three or four responses. However, less than a week after placing the ad, the Hasties have received close to 2,000 offers for the house. Meanwhile, more than 340,000 people have visited the listing.
The unprecedented reaction to the Kijiji ad will make choosing the appropriate buyer a tough decision, Hastie says. He and Gina will rely on family and friends to help narrow down the options, although the house will go, as the description on Kijiji says, "to someone in need."
With a four-month-old daughter, Hastie says that he understands the strain any family could have to see their home destroyed, and says it is very likely that he will give the property to a family. "If there's children involved, they're the young, innocent ones that sometimes can be touched the most," he says.
Hastie has lived in the three-bedroom home in Killarney, a suburb of southwestern Calgary, for 10 years. During that time, Hastie renovated much of the space, like adding new windows and a jetted tub and updating the kitchen. He and Gina want to build an infill home on the same land that they will share with friends of theirs. The Hasties need the current bungalow moved off the site by the middle to end of February, the Kijiji ad says.
Since they are hoping to start building soon, Hastie and his wife also agreed to pay $1,000 in moving costs to help the new home's owner move the property. Considering that an estimate for moving a home in the region can cost thousands of dollars, he says that he wants to find a way to cover that relocation sum. "We're trying to get something to help cover that [fee], whether it be through donations or through a moving company that is going to assist us," Hastie says.
Hastie is best known as the lead singer of Jason Hastie and the Alibi, a rising band in Canada's country music scene. Before returning to Calgary to figure out the living situation, Hastie says he is stopping in Nashville, Tennessee to record tracks for a new album. "Any time I'm playing music, I want my music to touch people," he says. "It's kind of my nature and any way I can see to help the best I can, I always try to."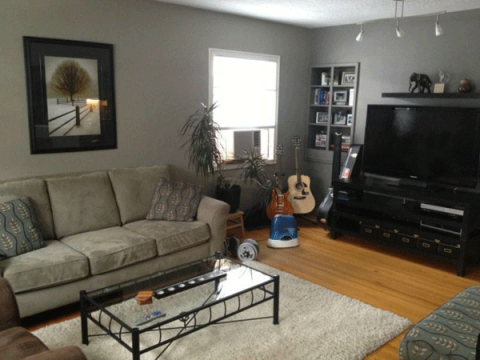 The bottom-dollar real estate is not the only way Hastie helped his shattered community in the wake of the Alberta floods. Along with some local musicians, he surprised Jody Seeley, a morning host of High River radio station Sun Country 99.7 FM, who lost her home in the floods, with a $1,100 cheque. As Seeley is a fervent supporter of Alberta's music community, he felt that it was important to help her out in a time of despair and stress.
"[Seeley] was somebody who would get on the air every morning and have this super positive outlook on life," Hastie says. "She was really a voice for the community. That was my way of giving back to her because she had so much for everyone else [in the local music scene]."
Giving back to his community is something he is always prepared for, Hastie says. As a country artist, Hastie says that he has been involved in a lot of charity benefits. Gina does a lot of charity work as well, getting actively involved in runs to support good causes. Hastie also sponsors a child for World Vision and the Christian Children's Fund.
"My parents raised us to always give back," Hastie says. "It has probably been a part of my life since I was a kid. I just feel that I've been blessed with many things in my life and it makes you feel good to give back."
Air Jordan 1 Retro High OG "Board of Governors" White/Black-Royal Blue