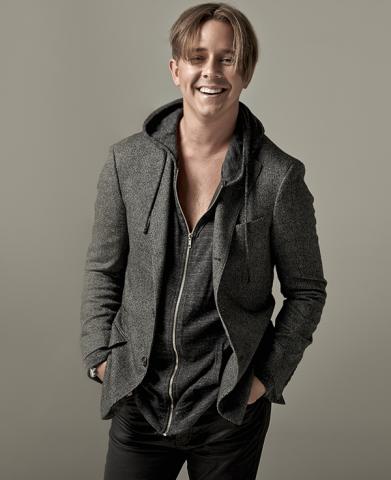 Pop music newcomer Glenn Morrison's top 10 hit "Goodbye," feat. Islove, has enabled the prolific international house DJ, producer, remixer and songwriter to reach an audience outside the EDM world.  He can now add "pop artist" to his long list of job titles.
The Toronto-born classically-trained musician, with a full electronic-pop album on the way for Sony Music Canada, Robbins in the U.S. and Universal Music Group for Europe, is nominated at this weekend's Juno Awards in the dance recording category and for breakthrough artist of the year.  And now the guy who's constantly creating and performing and travelling wants to add yet another thing to his to-do list — but it's a worthy one.
"A big point for me this year is doing a lot of charity work," Morrison tells Samaritanmag, and that's exactly how he kicked off 2015 back in late January.
"There was a project in partnership with [athletic clothing retailer] Lululemon and the Remix Project that raised money for the arts programs here in Toronto for kids that are in need or come from troubled neighbourhoods.
"We did a show at the Acadian Court and it was called Beats and Balance.  Throughout the day Lululemon had various activities — yoga and other fitness — and we would use music in conjunction with these exercise routines and all the proceeds from the day's event were given to the Remix Project."
The Remix Project is a charity that offers mentorships and educational programs for disadvantaged youth in a 5000 sq. ft. facility with a full recording studio, photography studio, business development centre, creative arts lab, video editing suite and more.
Beats and Balance was billed as the "ultimate mashup of athletics, art, music and community." 
"I deejayed alongside Frank Walker for the Strive Life presentation workout," says Morrison.
Tickets were only $10 to attend each fitness class, market entry and post-sweat after-party or a "karma donation" of $5 to peruse just the market (free otherwise).  
"It raised something like $10,000," Morrison says.
He adds that his friend Cam Healey has also approached him about a fundraiser he's involved with for Toronto's SickKids Hospital.
"I'm very engaged in that," says Morrison. "He's organizing an event I believe in June or July. It's a gala fundraiser and all the proceeds go to the SickKids hospital. These kind of events I'm open arms. It's a way of giving back. This is something that I hold very dear to my heart, just the idea of doing these kinds of charitable things. I told my agent as well that I want to be kept abreast of future opportunities that have great ties to notable causes. It just means something to me."
jordan Release Dates