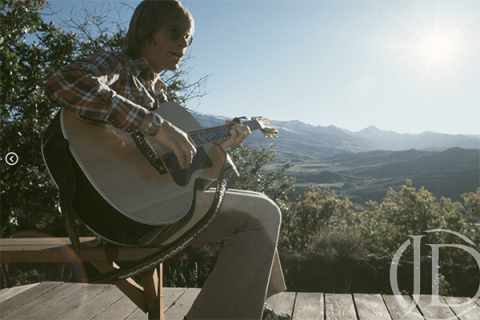 In "Rocky Mountain High," one of late folk singer John Denver's biggest hits, he sung with poetic concern about how "his life is full of wonder but his heart still knows some fear" because of people trying "to tear the mountains down."
Some 18 years after Denver's tragic death in an airplane accident, the singer is still fighting to protect those mountains thanks to a donation from the John Denver Aspenglow Fund to Rock the Earth, a music-centric nonprofit environmental organization dedicated to protecting and defending natural resources and the environment.
It was recently announced the John Denver Aspenglow Fund will give Rock the Earth $81,000 US ($98,922 Canadian), part of which will go towards the Colorado Central Mountains Campaign, an effort to permanently protect wilderness in Colorado's central mountain area. Other monies will go towards a public environmental education and outreach program.
"We at Rock the Earth have long been inspired by John Denver. His commitment throughout his life to combine art and his love for the environment is unparalleled," Rock Earth executive director and founder Marc Ross said in a press statement. "At a time when our country was just starting to get serious about environmental and ecosystem protection, Denver was on the front lines, singing about it, producing television specials, and capturing nature's beauty and inspiration in song and in imagery. We couldn't be more honored and humbled to be the final recipient of funds from this great man's legacy."
When Denver was alive he supported numerous causes like anti-hunger programs, the anti-nuclear-power movement, the protection of endangered species, and equal rights for women. What shone through most particularly in songs like "Thank God I'm A Country Boy," "Take Me Home, Country Road" and "Whose Garden Was This?" though, was a care and concern for his Aspen, Colorado home.
"Music to John was a way of bringing people together, of inspiring the connection we all have for one another and caring for planet Earth," said Annie Denver, his first wife, in a release. "He would be thrilled to know that, after all this time, a part of his legacy would be given to continue Rock the Earth's good work. Rock the Earth is focused on educating and activating music fans. John certainly did this throughout his life and his music. He was proud to be a singer, songwriter and musician. It was his calling."
Acts as wide ranging as Bon Jovi, Tom Petty, Wilco and Canadians Alanis Morissette and Barenaked Ladies have performed as part of Rock the Earth summer tours in the past. Rock the Earth will have a presence at upcoming shows featuring the likes of the Dave Matthews Band, The B-52's, Chromeo, The Decemberists, Xavier Rudd, Rich Robinson and Bassnectar (see tour dates here).
Some of the other initiatives Rock the Earth is currently involved in include protecting Colorado public lands from exploratory oil and natural gas drilling,  monitoring the effects of fracking on drinking water  and fighting the tactic of mountain top removal mining. 
Woman Shoes