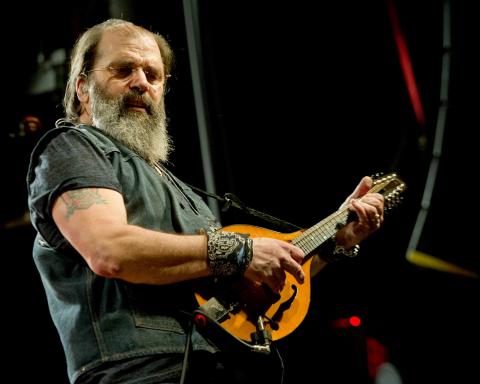 Tom Morello, Steve Earle, Wayne Kramer, Ike Reilly and Jesse Malin are a few of the more than 50 artists contributing to the 12th annual Light of Day Canada Festival to raise funds for Parkinson's disease and cancer research and care on Feb. 19 and 20.
The online shows will take place at 7 p.m. EST on both evenings. Tickets cost $25 per night or $40 for both via danitix.com.

After postponing 2020's arena show this past November, the Light of Day Canada team wanted to do something to keep moving forward and decided on a virtual show with a mix of live and pre-recorded performances.
"The response by the artists was so positive and overwhelming, that's what led to adding a second night," said Light of Day Canada president Dave Rotella in a media release.
Artists taking part on night one are: Tom Morello, John Cafferty, Wayne Kramer, Chris Koster from Glorious Sons, Jake Clemons, Joe D'Urso, Ike Reilly, Jason Heath & The Greedy Souls, Eddie Manion, Bobby Mahoney & The Seventh Son, Dave Rave & The Second Responders, The Partland Brothers, Danny Gochnour, Peter Elkas, Strumberry Pie, Milly, The Mandevilles, Frankie Pietrangelo, Evan Rotella, Cory Cruise, Jake Thistle, Jake Mathison, Taylor Davis, Anthony Abbruscato and Jakeb Prentice.
Artists taking part on night two are: Steve Earle, Rusty Young, Joe Grushecky & The Houserockers, Gowan, Colin MacDonald from The Trews, Willie Nile, Ron James, Vincent Pastore, Jesse Malin, Miss Emily, Stephen Stanley, Ron LaSalle, Don Schmid from The Northern Pikes, Johnny Pisano, Rick Rose Band, Mike Plume, Jarod Clemons, Anthony DiCarlo, Kent Nicholson, Marty Allen, Ryan Lunn, Mike Rocket-Wurtele, Carolyn Cebrynski and Dillon Schindler.
Light of Day Canada Foundation for Parkinson's Research and Care is a not-for-profit corporation and its first Light of Day Canada fundraising show took place in 2007 in Niagara Falls. They've grown since then and have been held in Hamilton, Halifax, Kingston and London until going online this year due to concerns about the spread of COVID-19.
Artists who've taken part in the past include Blue Rodeo, Pat Travers, Ron Sexsmith, Gary U.S. Bonds, Sam Roberts Band, Southside Johnny & The Asbury Jukes, Marah, Paul Langlois of The Tragically Hip and Tom Wilson. Concerts have been hosted by the likes of professional wrestler "Rowdy" Roddy Piper, television sports commentator Dave Hodge and others.
The concerts have raised more than $500,000 for Parkinson Canada, Light of Day Foundation, the London Health Sciences Centre Movement Disorder Clinic, Queen's University Centre for Neuroscience Studies, the Steve Ludzik Parkinson's Rehab Clinic and the Walker Cancer Clinic.
"Our main goal has always been the same: to raise money for Parkinson's disease and cancer, for both research and care," said Rotella.

"Together, we can all play a role in raising awareness and funds to assist those living with Parkinson's and cancer, and to one day eradicate these horrific diseases. We thank our communities, our artists, and our volunteers for all of their support over the years!"