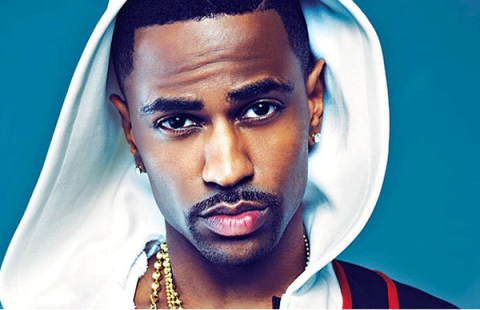 Detroit rapper "Big Sean "Anderson — Kanye West's signing whose 2015 album Dark Sky Paradise hit No. 1 on Billboard's Top 200  — is among the artists helping out the citizens of Flint, Michigan, who are embroiled in a tainted water disaster. Through his Sean Anderson Foundation, he has personally pledged $10,000 U.S. to the Flint Child Health and Development Fund and is running a crowdfunding campaign though the third week of April.
"I am devastated by the water crisis that has put the entire city of Flint in a state of emergency," Big Sean said in a statement on his Sean Anderson Foundation website. "In recognizing the great work that the Community Foundation of Greater Flint Michigan has been doing, it is my hope that we can help by raising the money needed to ensure that the children who have been hit the hardest receive the care that they need today and well into the future."
The Flint Child Health and Development Fund, a.k.a. Flint Kids, was started by "a group of concerned community members ... so that people nationwide can contribute to support both short and long term needs of Flint's children exposed to lead," according to the press release on the Greater Health Coalition webite.
The Sean Anderson Foundation mandate is "to assist in the education, health, safety and well-being of Detroit area school-aged youth as well as disadvantaged youth in other areas across the nation," according to the its website.
To that end, he's also started a Crowdrise fund to reach the public.  Those who donate $10 or more will have a chance to win a pair of VIP tickets to one of his concerts in 2016, plus a meet and greet and photo opportunity. The Big Sean crowdfunding campaign — which also includes three entries for a $25 donation and seven entries for $50 or more — runs until April 20 and six winners will be announced before the month is through.
Flint citizens were subject to contaminated drinking water from April 2014 through Oct. 16, 2015, after the city was forced to use Flint River as a source of drinking water through corrosive pipes. As a result, elevated levels of lead were found in the water. The City declare of state of emergency on Dec. 14, 2015 and the city is advising residents not to drink water without an NSF certified water filter that specifically removes lead.
On Jan. 18, the first of 181,000 bottles of water donated by pop superstar Cher arrived in Flint for distribution, and Seattle rockers Pearl Jam and several of their corporate friends have pledged $300,000 towards the purchase of water, water filters, emergency support services and eventually, the Flint Child Health and Development Fund, once the crisis is under control.
On Jan. 16, President Barack Obama declared a federal state of emergency in Flint.
This isn't Anderson's first involvement with the community. In 2015, Big Sean teamed up with adidas Originals to launch the Sean Anderson Studio of Infinite Possibilities,  a recording studio at Cass Technical High School in Detroit.
Two years earlier, he provided 100 uniforms for homeless and needy student in conjunction with the Detroit Public Schools Foundation. Those are just a few of the local initiatives that the rapper has participated in since the establishment of the Sean Anderson Foundation in 2012.
As of Feb. 5, 2016, Big Sean had raised more than $58,000 U.S. for the Flint Child Health and Development Fund.
Nike SF-AF1