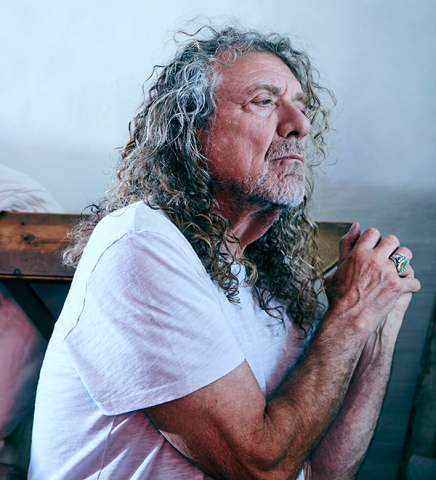 Robert Plant was one of the guest artists on Emmylou Harris' Lampedusa: Concerts For Refugees Tour last year, which raised money for the worldwide refugee crisis and recently wrapped up its 2017 edition.
The former Led Zeppelin singer has just released a new solo album, Carry Fire, which includes a number of songs that touch on immigration, namely "New World," "Carving Up The World Again…a wall and not a fence" and "Bones of Saints."
"That's still pretty close to me," Plant tells Samaritanmag of Lampedusa, fully aware of the latest U.S. tour dates, and mentioning Patty Griffin, his ex girlfriend and one-time musical collaborator, was on it. "They've got a pretty good thing going on there."
In addition to Griffin and Harris, this year's tour  — produced by Jesuit Refugee Service/USA, in partnership with the UNHCR, the UN Refugee Agency — ran in the first half of October and featured such talent as Joan Baez, Brandi Carlile, Steve Earle, Dave Matthews, James McMurtry, and Lucinda Williams.
"There's a myriad of different organizations that we support, all of us, quietly, but I think that's a good one to lock into, if you were going to give anybody a shout," says Plant.
Lampedusa: Concerts For Refugees Tour supports expanded educational opportunities for displaced people through JRS's Global Education Initiative.
Founded by Jesuit Fr. Pedro Arrupe in 1980 to aid the Vietnamese "boat people," Jesuit Refugee Service/USA (JRS) today works in 47 countries worldwide to meet the educational, health, and social needs of more than 750,000 refugees, it states on its web site.
"It's really terrible how many kids have been ruined for life, and probably their children's children too will still be resonating from this mass violence and ridiculousness that's transpiring," Plant says. "And also it's kind of been with us from the beginning of time I guess."
nike fashion