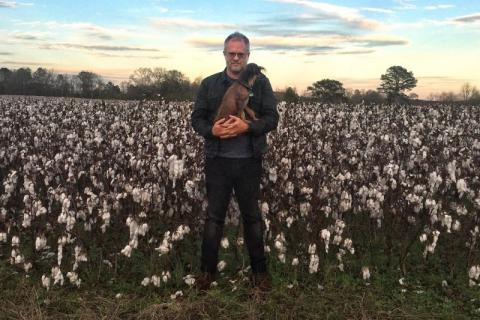 Influential alternative band the Afghan Whigs have announced two special charity concerts to help Dave Rosser, their guitarist who has been diagnosed with inoperable colon cancer.
A GoFundMe page, with a current goal of $50,000 (USD), has also been set up by SKH's Keith Hagan, whose clients including Afghan Whigs, to help with his medical care.
The band will perform their most popular album, Black Love, in its entirety for two shows in New Orleans and Los Angeles on Dec. 10 and Dec. 14, respectively.
"Dave Rosser has been my close friend and bandmate for over a decade now," said Greg Dulli, the Afghan Whigs' principle songwriter, in a press release. "By doing these shows for him we hope to ease any financial stress he may face as he pursues treatment to combat his illness. One hundred per cent of the proceeds for these shows will go to his medical care. I'm hopeful that folks will come out and show their support for Dave who will be performing with us."
A strong cast of Rosser's musical friends will also be supporting him at the shows. In New Orleans Mark Lanegan, Ani DiFranco, Morning 40 Federation, King James & The Special Men, and C.C. Adcock & The Lafayette Marquis and other guests will also perform. In Los Angeles, Mark Lanegan, Moby and Carina Round are also on the bill.
The Afghan Whigs were primarily active between 1986 and 2001 before the band went on a 13 year hiatus that ended in 2014. In the inbetween years Rosser performed in Duuli's other musical project Twilight Singers as well as with the likes of Mark Lanegan, Marc Broussard, Ani Difranco and Joseph Arthur as well as a number of others.
Colorectal cancer is the third most common type of cancer diagnosed in men and women in the U.S., according to the American Cancer Society. One in 21 men and one in 23 women will develop the disease over their lifetime and the Cancer Society anticipates close to 50,000 Americans will die from the disease in 2016.
The "Dave Rosser Medical Care" GoFundMe had an original goal of $20,000, but "blew past that in 24 hours," it says in an update. Hagan describes Rosser as "widely considered to be a true virtuoso guitar player by some of the most influential artists in the industry" and "his sense of humor and generosity rival his musical prowess."
Air Max 1